Peru is an epic land of ancient temples, imperial tombs of the past, mysterious artifacts, vast sun-baked deserts, long raging rivers, heavenly beaches, and wild forests. Like Egypt and Greece, Peru is one perfect destination to experience history as well as fantasy. With a huge array of natural wonders, this country is no doubt a favorite to travelers backpacking South America.
Peru is a center of ancient civilizations dating back to as early as 3000 B.C. It's thanks to them that we have so many fascinating ruins and artifacts to explore. The world-renowned ancient ruins of Machu Picchu were built by the sun-worshipping Incas who flourished in the 15th century and became the largest realm in pre-Columbian American history.
However, there is far more to Peru than just a home to the much talked about Machu Picchu. The sad truth is that the majority of visitors often overlook the many natural wonders this beautiful country has to offer. Check out these ten spectacular tourist attractions in Peru (besides Machu Picchu).
List of 10 Tourist Places to Visit in Peru
01. Amazon (Iquitos)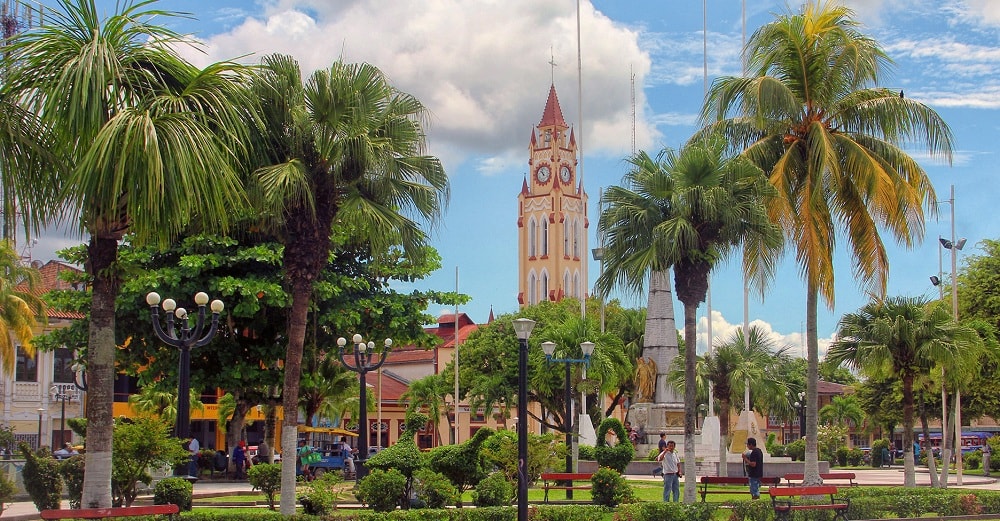 Situated in the middle of the Peruvian jungle and left of the river bank, Iquitos is well loved for its beauty and biodiversity. The virgin nature of the Amazon rainforest offers a unique ecosystem of flora and fauna, making it a top eco-tourism site. Here, you can find some of the most diverse species of birds and mammals on Earth, including a huge number of amphibians, insects, and reptiles.
02. Colca Canyon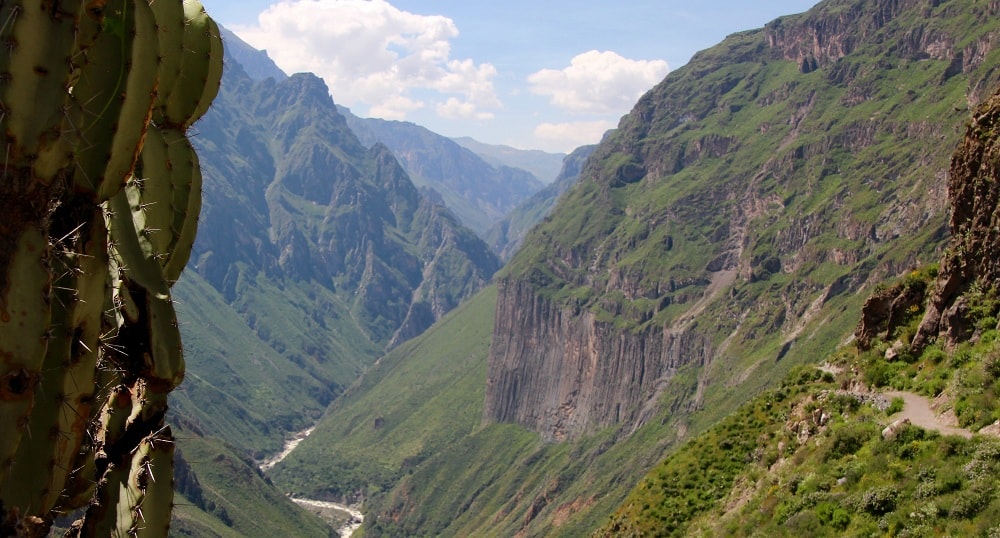 Even if hiking is not your thing, never go home without taking a glance at the spectacular canyon of the Colca River. Did you think that the Grand Canyon found in the US was the deepest canyon? Think again. This Peruvian attraction is reputedly the deepest in the world with a depth of 9,842 feet. This place is also known for its natural beauty, outdoor activities, and as a home to the rare species and world's largest living bird, the Andean Condor.
03. Nazca Lines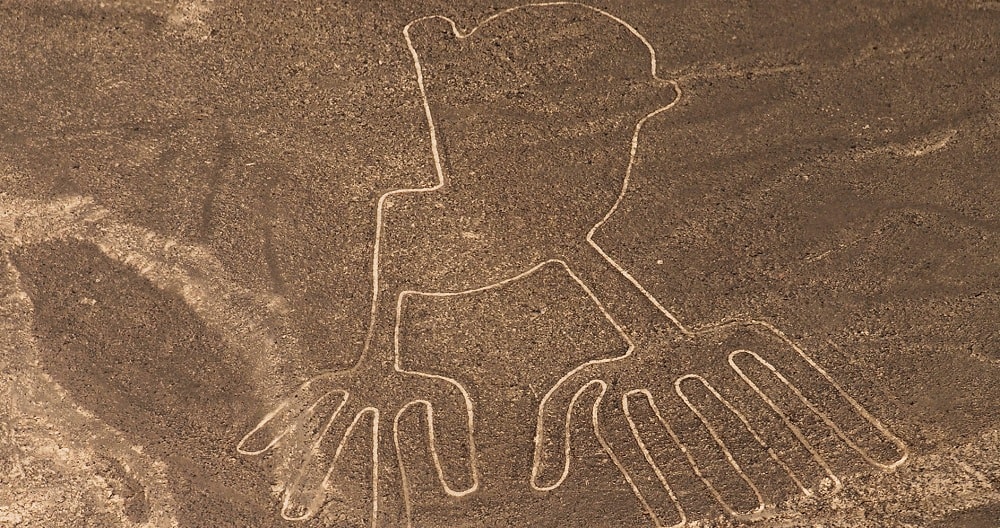 The Nazca lines can be found in the Nazca Desert bordering the towns of Nazca and Palpa. These peculiar "lines" are a series of ancient figures written enormously in the desert sands. The forms are so huge that the only way to view them entirely is to fly a small plane (you can make arrangements for this). The Nazca Lines are believed to be created between 200 B.C. and 700 A.D. They consist of simple lines, geometric designs, several wildlife creatures, and human figures.
04. Huacachina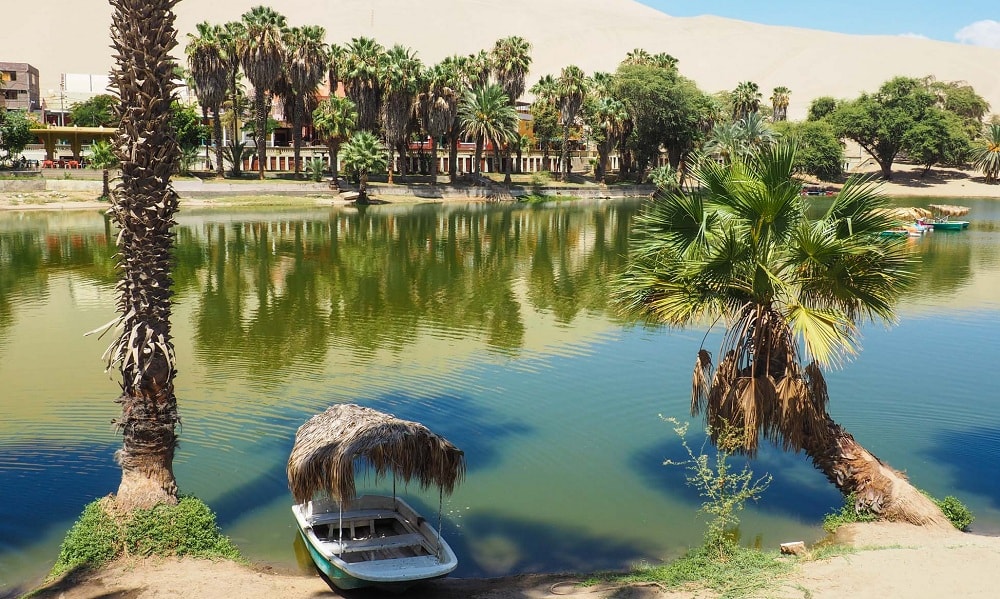 Huacachina is a town located in the city of Ica, a few hours travel to the south of Lima. It is a small desert village built around an oasis, a small natural lake. The towering sand dunes surrounding the village are what make the place one of the best tourist attractions in Peru, especially for those looking for thrilling adventures such as sand-boarding and high-speed sand dune rides.
05. Mancora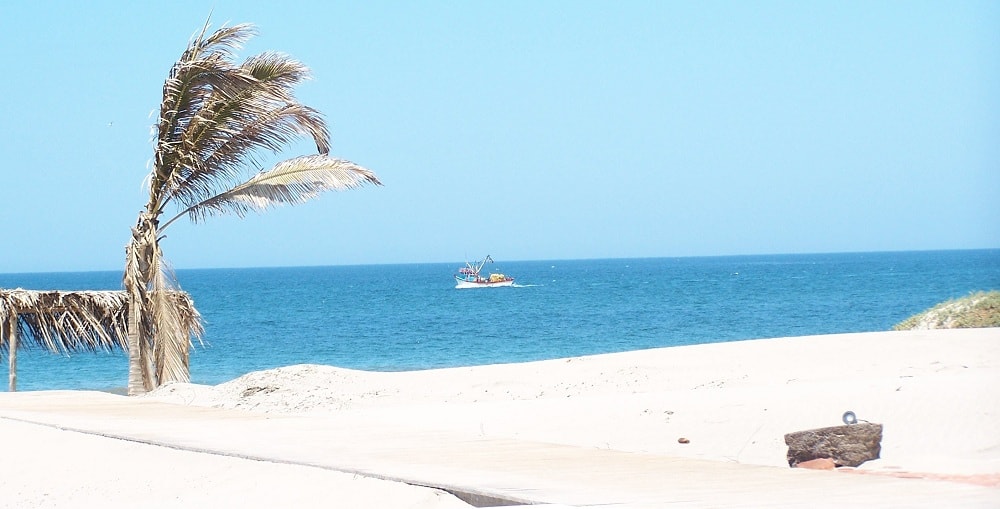 If surfing is your thing, this place is best for you. The coastal town of Mancora is a favorite to surfers. It features long stretches of white sandy beaches with great waves year round, as well as a mountain of partying and nightlife.
06. Lake Titicaca (Uros Islands)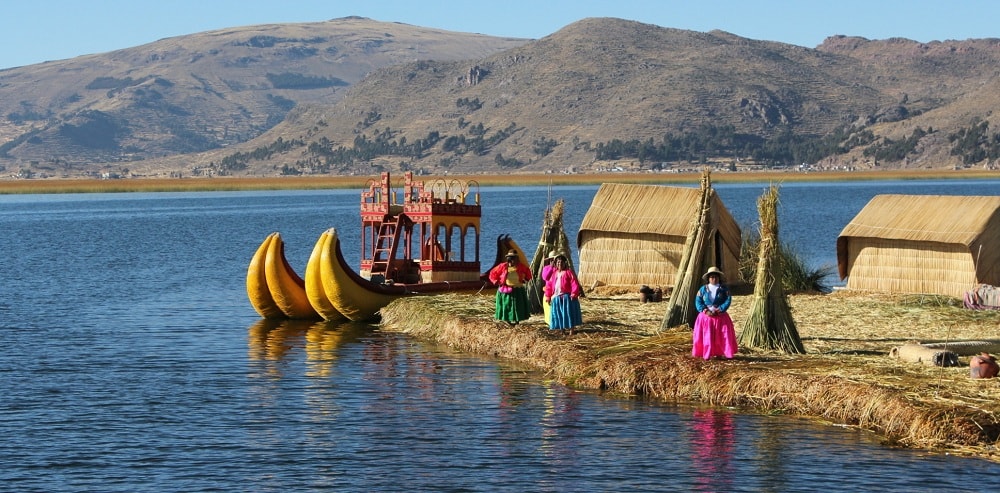 Ever imagined stepping into an island made entirely of dried reeds? It is possible with these artificial islands from the Uros, a tribe of pre-Incan people. These floating reed islands are located in Lake Titicaca, the world's highest navigable lake.
07. The Sacred Valley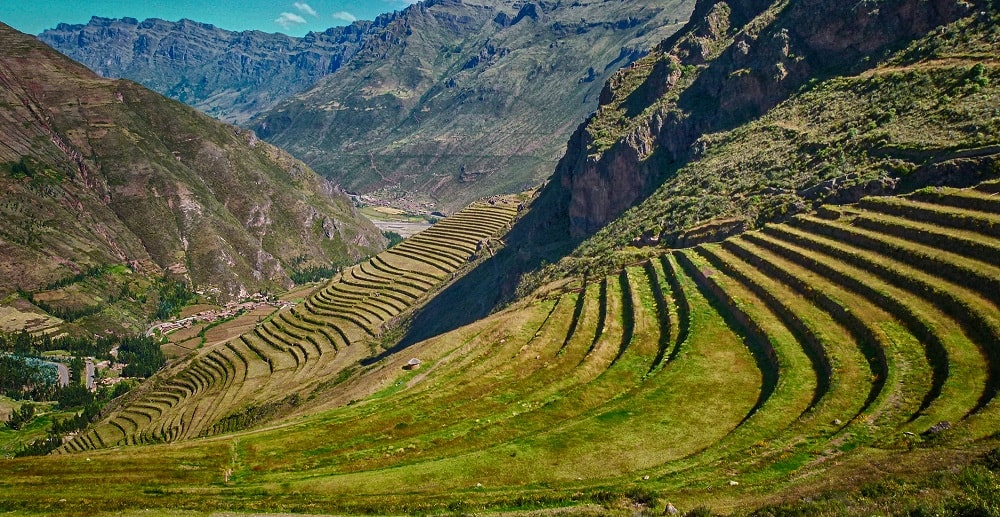 Stretching between the towns of Pisac and Ollantaytambo, the Sacred Valley offers a bit of history, culture, and traditions of the Incas. Not only does it feature fascinating ruins and archeological sites, but this ancient Incan empire is also famous for its incredible landscape, rich agriculture, and the beautiful Urubamba River flowing through the valley.
08. City of Lima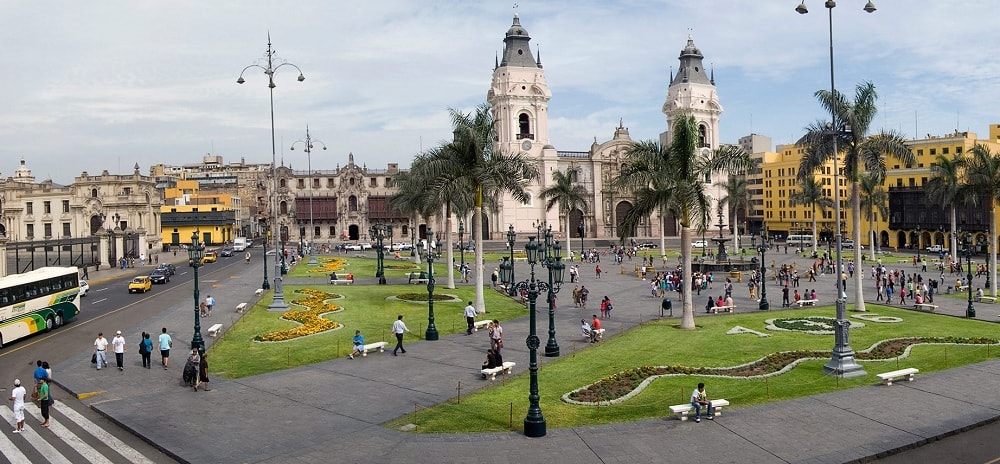 As a general gateway to the country, Lima is a vibrant metropolis. Its historical center features stunning colonial structures, pre-Hispanic archeological sites, and some of the best museums in South America. The city also offers a great variety of cultural shows, rich Peruvian cuisines, luxurious nightlife, and the beautiful coast of Miraflores.
09. Huaraz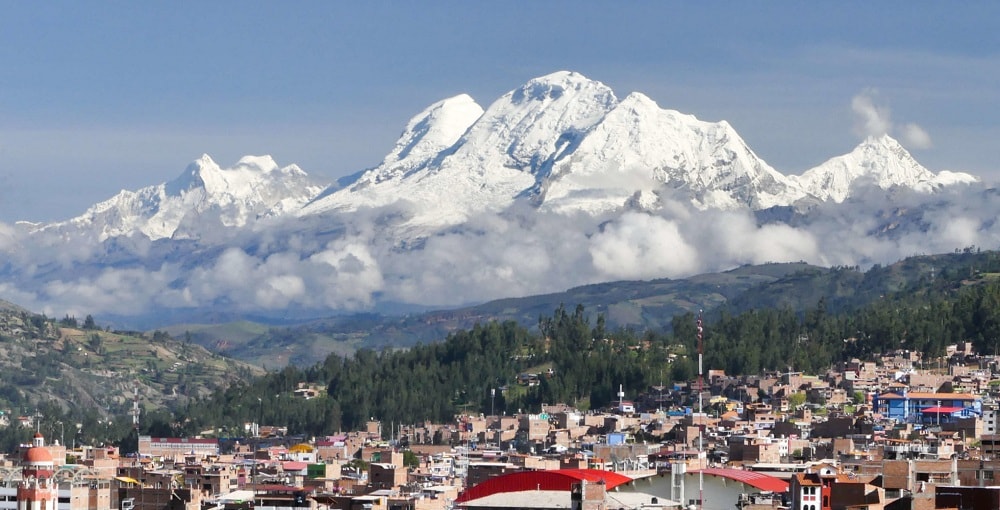 Huaraz is a beautiful city in north-central Peru, 420 kilometers north of the capital city. It is the entry to the Cordillera Blanca, or the White Mountain Range, a wonderland of snow-capped summits, glaciers, turquoise-blue lagoons and the magnificent Andean mountain range. It is also here where you can find the highest mountain in Peru, the Huascaran. This region is perhaps one of the best trekking sites when backpacking South America.
10. Paracas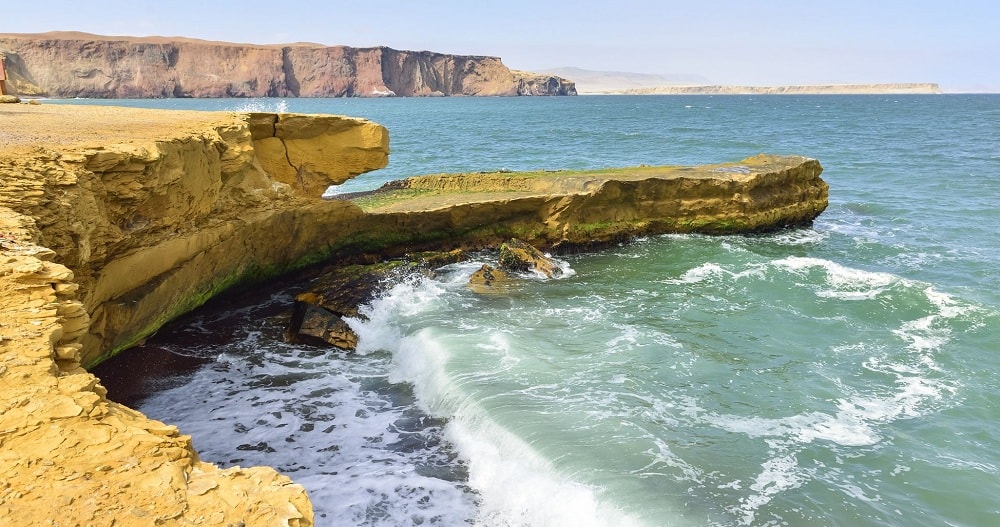 One of the best South America tourist attractions, this ecological destination offers the best wildlife experience in Peru. It is here you'll find the Ballestas Islands often dubbed as Peru's "Galapagos Islands". It is a home to many birds which include pelicans, cormorants, Peruvian boobies, and Inca terns. Also a favorite spot of penguins, sea lions, dolphins, turtles, and whales, lucky are you if you can spot them in action. Don't forget to add a bit of fun with windsurfing, deep sea fishing, and scuba diving!