Also commonly known as Trivandrum, Thiruvananthapuram is the capital city for the state of Kerala. Along with being the largest and the most populous city in Kerala, Trivandrum is also famous for its hill stations, Backwaters, Beaches, lagoons and wildlife sanctuaries. Trivandrum contains more than 100 recognized Ayurveda centers. Recuperation facilities, which help you to recover your health and strength after illness or injury, are also available at five-star hotels, Beach resorts etc.
Built on seven hills Thiruvananthapuram is located by the seashore. It lies on the shores of Karamana and Killi River, Vellayani. Trivandrum is well connected by air, train, road and it attracts many tourists. Times of India conducted a survey in which, Trivandrum was ranked as the best city in Kerala to live. It was also ranked as the best city in India for housing and Transport. Some of the famous tourist places in Trivandrum are,
Places to Visit & Things to Do in Thiruvananthapuram
Agasthyakoodam,
Akkulam,
Aruvikkara,
Meenmutty and Kombaikani Waterfalls
Neyyar dam,
Ponmudi,
Vizhinjam,
Poovar,
Peppara,
Veli lagoon,
Padmanabhaswamy Temple
1. Agasthyakoodam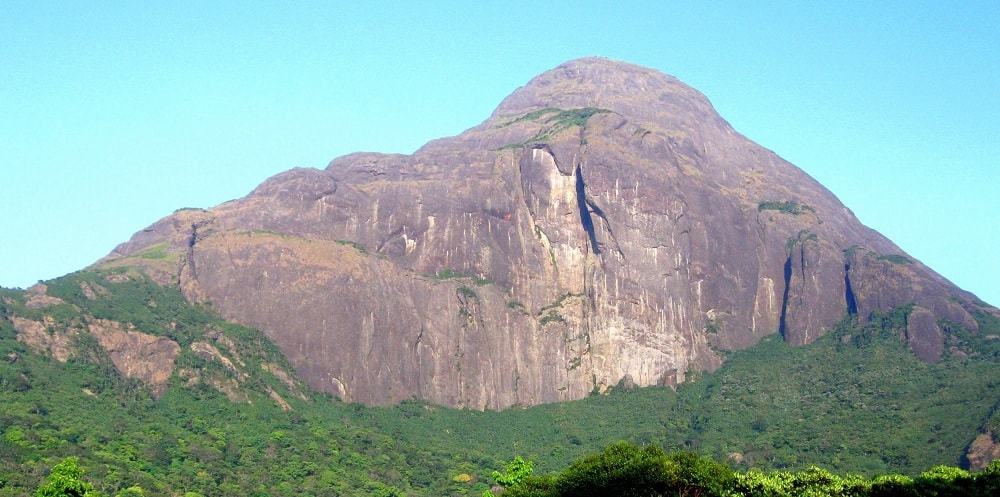 Agasthyakoodam is the second highest peak in Kerala, which is located at a height of 1890mts above the sea level. Agasthyakoodam is a part of Sahyadri range of mountains. Agasthyakoodam is at 60kms North East of Trivandrum. The forest of Agasthyakoodam contains rich rare medical herbs and plants. The months from December to April are advocated here for trekking and the trekking distance is about 28kms to the top. It takes approximately two days. Agasthyakoodam also contains a major attraction called "Neelakurinji", a flower which blooms once in twelve years.
2. Akkulam Lake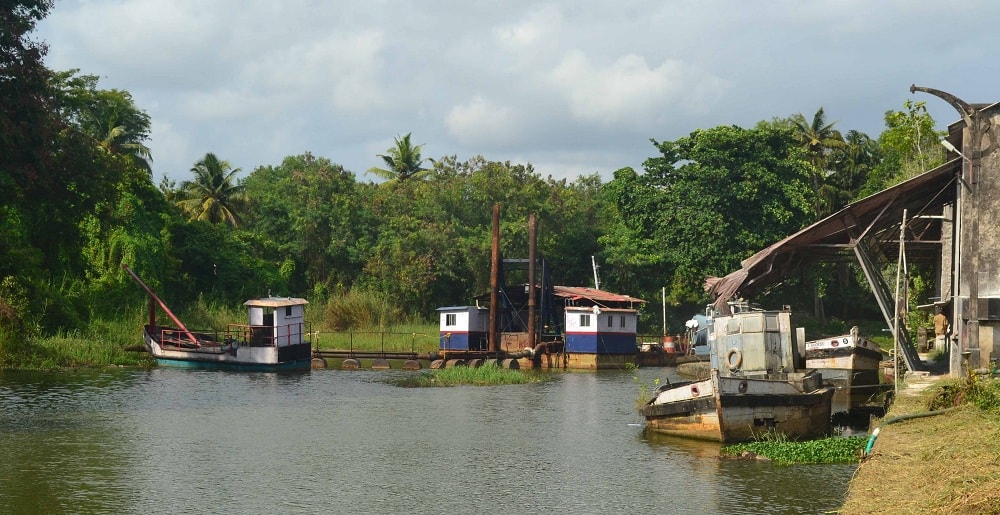 Akkulam is one of the famous picnic spots in Trivandrum city, which is located at the banks of Akkulam Lake. The natural beauty, the peace in the location attracts many tourist people. It is a picnic spot to visit and enjoy with family and friends. It has boating facilities, children's park, where children can enjoy themselves. It also contains swimming pool for adults. In the year 1989, Boat club was opened, which operates speed, pedal, rowboats from Akkulam to Veli Tourist village. A traditional style boat called Kettuvallam (houseboat) is available for overnight stay.
3. Meenmutty Waterfalls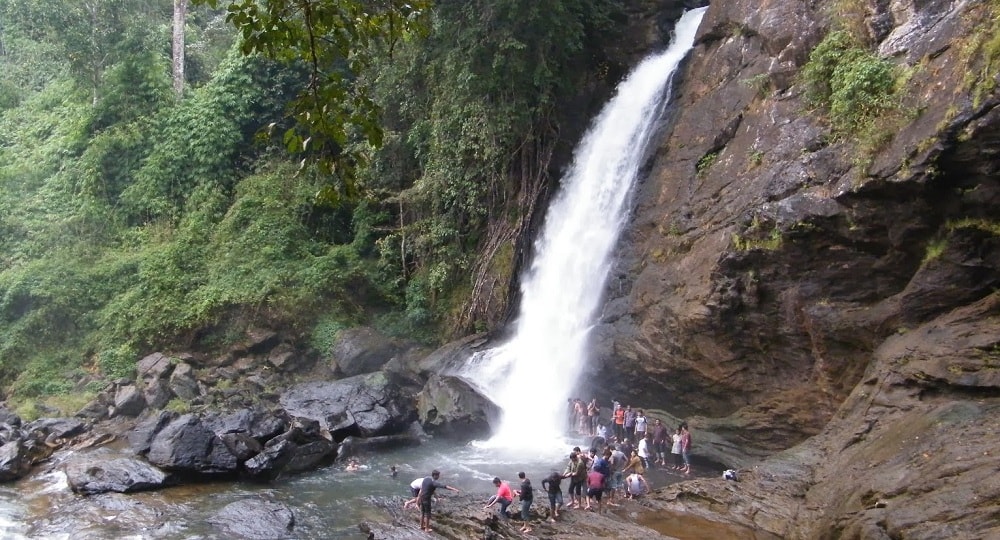 Meenmutty falls is located 45km from Trivandrum city in Kerala state. The waterfalls are located near the Neyyar Reservoir area. Meenmutty is a very beautiful and attractive waterfall.  The main drawback here is, there is no transport facility available to reach this waterfall. The visitors have to trek through the huge dense forests to reach this falls. A Kombaikani waterfall is also located near to Meenmutty falls. The waterfall is located on the trekking path of Agasthyakoodam. A forest rest house is also located near the falls. The waterfalls and forests near them are very attractive and worth experiencing.
4. Neyyar Dam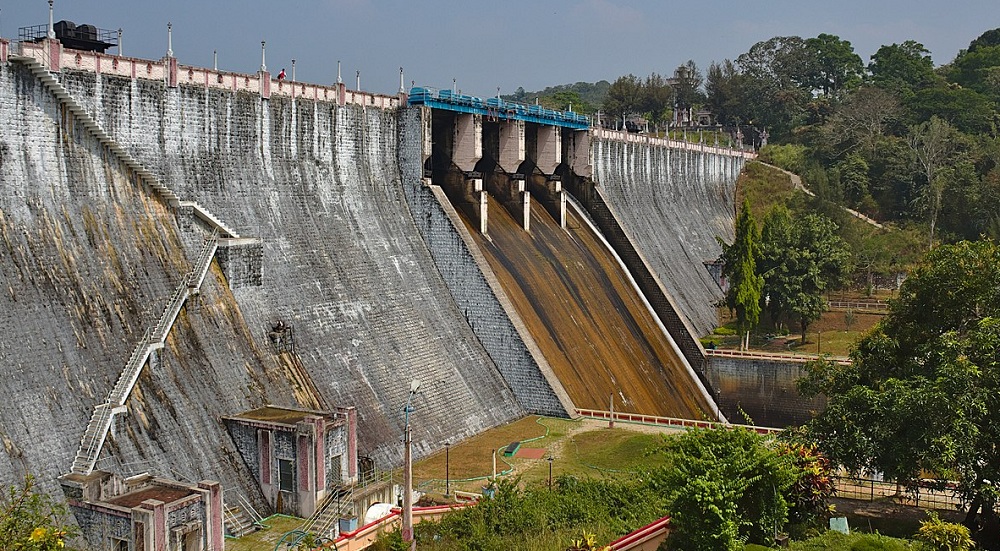 Neyyar dam is a gravity dam which is on the Neyyar River in Trivandrum. It is located 30km from Trivandrum. The dam is a concrete gravity type with a height of 56m and its length is 294m. Wild animals like a Jungle cat, Sambar deer, wild elephants, sloth dear lives in the forest near to the dam. A famous Ashram called Sivananda Yoga Vedanta Dhanwantari Ashram is located in the dam, where you can avail courses in yoga and meditation as well. Tourist can also go for boating which costs from 100 to 150 per head. The crocodile Rehabilitation and Research Centre is also located in Neyyar dam which was set up in the year 1977.
5. Sri Padmanabhaswamy Temple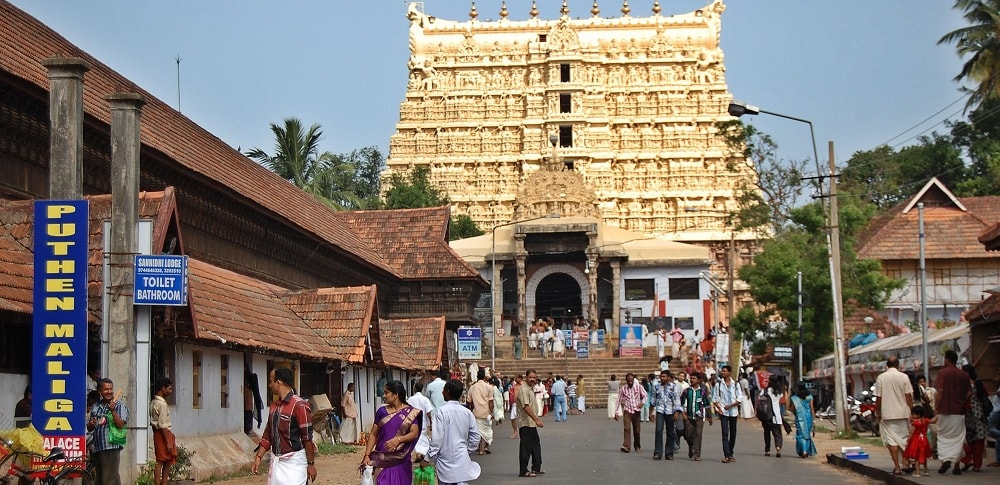 The Padmanabhaswamy temple has gateways in all its four sides. The temple is dedicated to Lord Vishnu.  It is regarded as one of the 108 great Vishnu Temple. Inside the temple, there are also two main places of worship called Thaikkudam and Thiruvambadi for the gods "Sri Yoga Narasimha" and "Sree Krishna Swami" respectively. The temple has a 100foot seven tier gopurams which are made in Pandyan Style. The festival that is celebrated here is Lakshadeepam which means one lakh lamps. The festival is celebrated once in 6 years. Thiruvonam is one of the major celebrations of this temple by the fact that that is the Birthday of Sree Padmanabhaswamy. The main attraction of this temple is OttakkalMandapam, which is in front of Lord Sree Padmanabhaswamy. The Mandapam is built with a single slab of granite. Those granite pillars are covered with gold. There are certain rules that have to be followed inside Padmanabhaswamy temple. Some important rules are,
Non-Hindus are not allowed inside the temple.
Pants and Salwars are not allowed inside the temple. Whereas a Mundu can be rented from the temple premises.
Cell phones are strictly prohibited in the temple.
6. Peppara Wildlife Sanctuary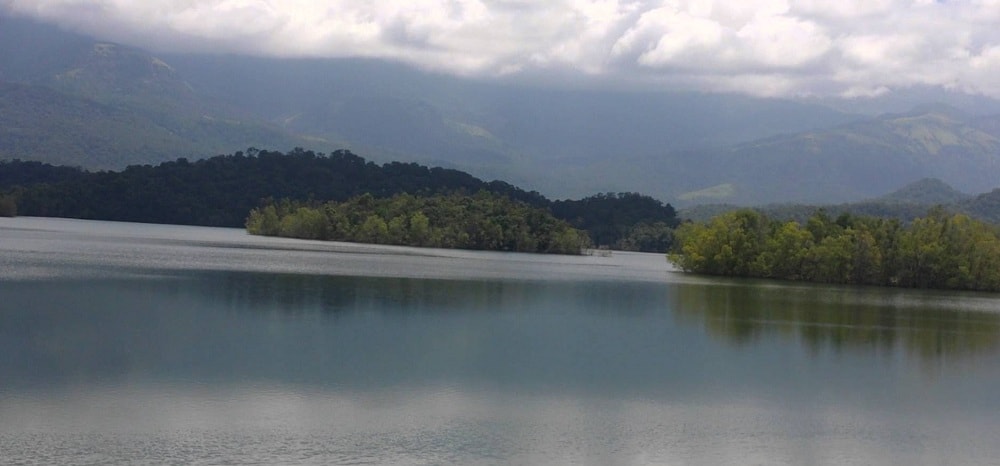 Peppara which is also called as Peypara is located 50kms from the city on the way to Ponmudi. The sanctuary has rich flora and fauna. The sanctuary contains 43 species of mammals, 233 species of birds, 13 species of amphibians, 27species of fishes and 46 species of reptiles. The common animals found here are Tiger, Leopard, Sloth bear, Elephant, Nilgiri Langur, etc.
7. Beaches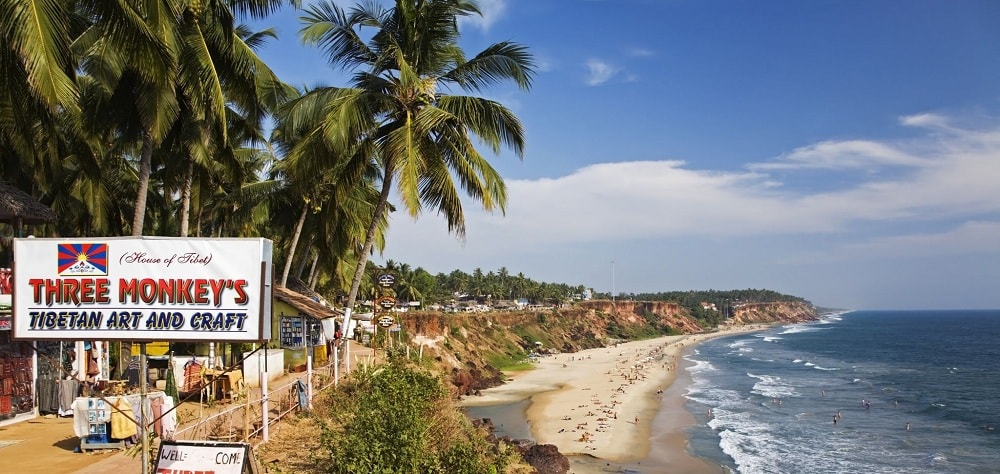 Famous beaches in Kerala are Kovalam Beach, Azhimala beach, Shankumugham Beach. Shankumugham Beach is located very near to the international airport. This beach is mainly noted for its cleanliness. The vast white sand, with a super atmosphere, away from the city will keep us relax. It also contains a sculpture of Jalakanyaka (a mermaid) which was designed by Kanayi Kunhiraman.