Reckoned as an epitome of love and the most important landmark of Agra city, Taj Mahal doesn't require any sort of introduction. Besides this white marble monument, the city boasts several other majestic splendors which are unveiled or can be said as unexplored as the charm of Taj Mahal overshadows their glory and significance. If you are an authentic traveller then you must know about these places which you can travel around Taj Mahal.
Agra Fort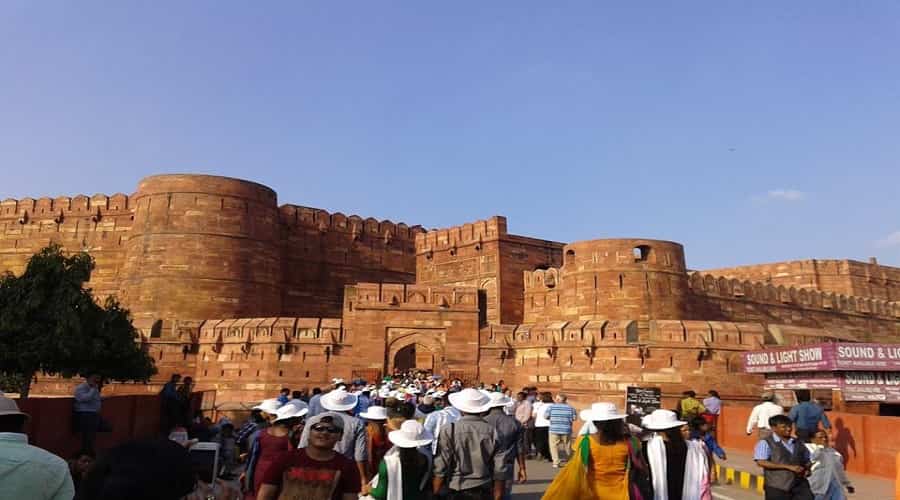 An incredible architecture constructed in the reign of Lodi Dynasty, Agra Fort is a famous heritage site and the finest example of architectural grandeur of that era. This huge fort represents the rich history and it is believed that the architecture was initially constructed with red sandstones but during the reign of Shah Jahan, red sandstones were replaced with the white marbles. There is an interesting story behind this majestic fort which states that Aurangzeb who was the son of Shah Jahan captured and imprisoned his father in this palace. On your visit to this stunning fort, you get the chance to visit this imprisonment area and also that particular place from where Shah Jahan used to have a glimpse of Taj Mahal, his love.
How to Reach?
This popular heritage is located at a distance of almost 5 km from Taj Mahal and it takes almost 15 minutes to cover the distance between these segments by walking.
Entry Fee: INR 20 for Indians and INR 400 for foreign tourists.
Major Attractions: there are various other structures built inside the fort including a mosque, courtyards, tower, private hall, and a huge colourful garden situated in the centre of its premise.
Sikandra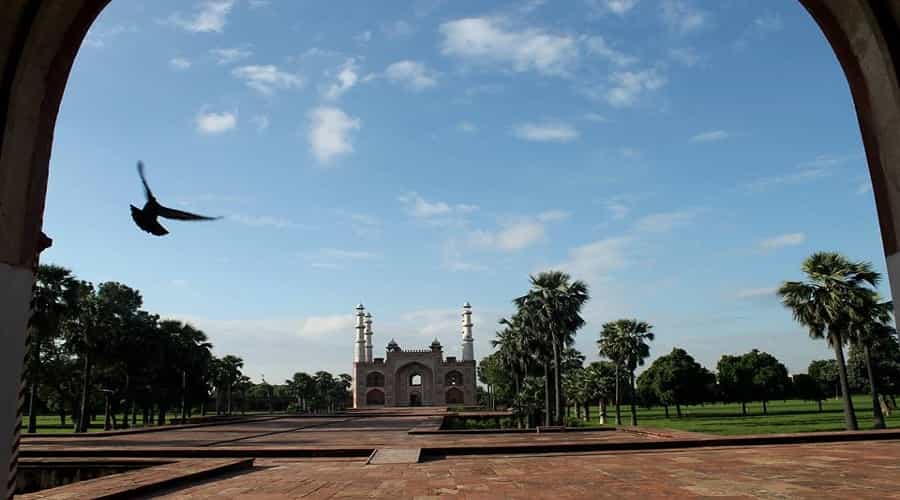 Also called as the mausoleum of Akbar, Sikandra is the other major landmark of Agra city as Akbar was a great ruler in India. It is believed that the construction of this monument was started when Akbar was alive and he only ordered his ministers to start the construction. If you are also inspired by the life of this great ruler then do visit this place where you can witness a huge collection of his interests including philosophy, culture, literature, and art. The entire mausoleum and especially the tomb looks gorgeous as it is adorned with beautiful paintings and artworks that nobody could resist to make it a perfect background for collecting some amazing pictures to their frames.
How to Reach?
This tomb of Akbar is located at a distance of almost 16 km from the Taj Mahal and it takes approx. 40 minutes to cover this distance if you go by taxi and if you are covering the distance by a public vehicle then it may take more time.
Entry Fee: INR 50 for Indian tourists and INR 110 for foreigners
Major Attractions: It's gorgeous Gateway which is studded with three-storied minarets standing at each corner, a Huge Green Garden in its surroundings where you spot deer, and the paintings done at the front of the Mausoleum.
Itmad-Ud- Daulah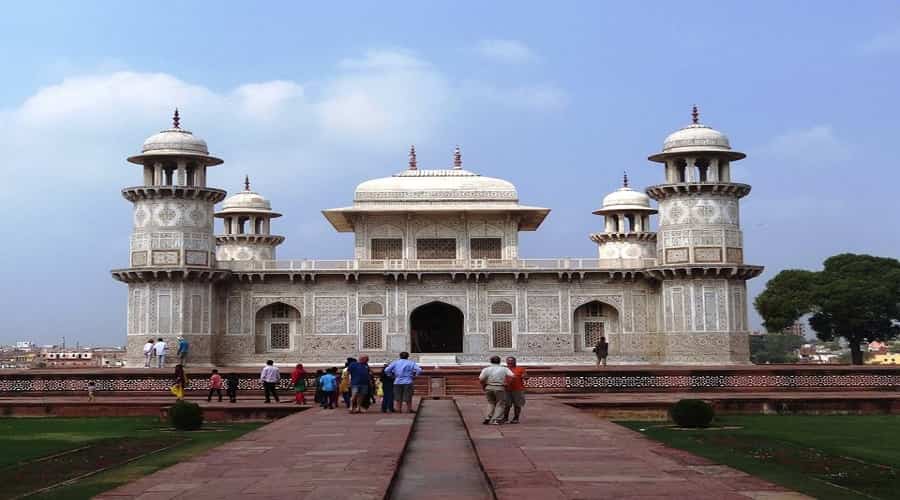 An exquisite marble tomb where the father of Noor Jahan Mirza Ghiyas Beg lies in peace, Itmad-Ud- Daulah is a wonderful unveiled heritage site. Also called baby Taj Mahal, this huge Mughal mausoleum is located in the centre of Agra city and was constructed between the years 1622 and 1628. The mausoleum represents one of the best examples of architectures in the region and is said to be constructed with the influence of Taj Mahal's beautiful design. The architecture looks like a jewel-box placed in the middle of the tranquil and lush green garden. Itmad-Ud-Daulah is one of the most preferred tourist spots in Agra where you can spend some memorable moments with your family and loved ones and it can also be a learning visit for your children as it showcases the history of a great Indian ruler.
How to Reach?
It is located at a distance of 6 km from Taj Mahal and it takes almost 10 minutes by a private vehicle and you can also opt for a sharing auto if budget is your concern.
Entry Fee: INR 10 for Indian adults and free for children below 15 years of age and INR 110 for foreign tourists.
Major Attractions: Its Incomparable and Magnificent Architecture and Also a Beautiful Garden Namely Char Bagh Which Is Adorned With a Shallow Water Stream.
Fatehpur Sikri
Reckoned as one of the best examples of Mughal architecture, Fatehpur Sikri looks so stunning and gorgeous that tourists from all across the globe flock to this place. This jewel of Agra city has been named after the great saint Sheikh Salim Chisti and offers you the best knowledge about the Mughal Empire. However, the external design of the architecture is similar to other forts and palaces in India but when you enter the monument I guarantee you will feel like completely lost in the incredible aura of the inner portion of the monument. Its majestic pillars are the major attractions of Fatehpur Sikri which represent a beautiful symbiosis of Indian as well as Islamic architecture.
How to Reach?
One needs to cover a distance of almost 42 km to reach Fatehpur Sikri from the Taj Mahal. Various state buses are running between the segments which takes time and if you want to save some time so that you can explore more places then I would recommend you to opt for a private vehicle.
Entry Fee: INR 20 for Indian tourists and INR 550 for foreigners
Major Attractions: The Eye-Catching And Soul-Soothing View of Sunset And Sunset From Its Huge Ramparts Which Are Almost 11 Km Long, Its Rhombus-Shaped Layout, The Three Palaces and The Beautiful Gardens.
Mehtab Bagh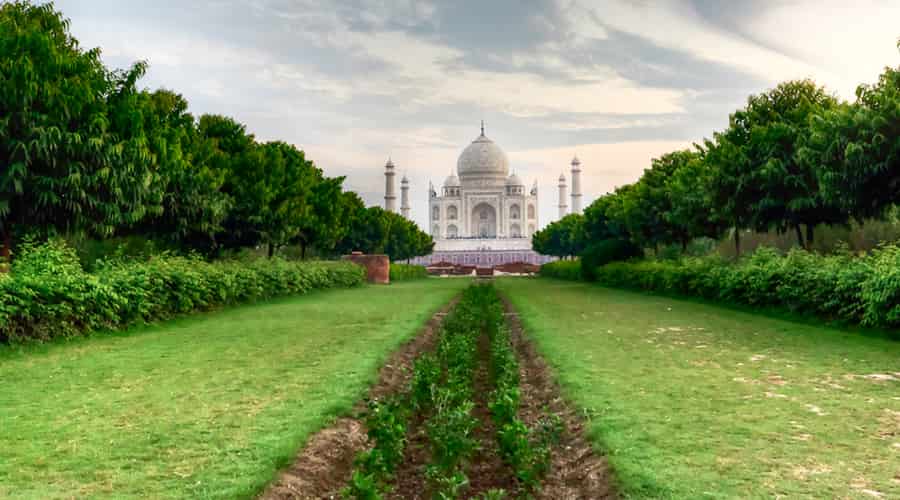 If you are looking for such places where you can spend some relaxing moments amidst the greenery and scented flowers then make your next visit to Mehtab Bagh which is a huge garden and a home to an exotic variety of flower species. The best thing is that walking along the rows of colourful flowers you can get a beautiful glimpse or a close-up look of the epitome of love, The Taj Mahal. Also called as the Moonlight Garden, Mehtab Bagh is one of the most visited places where visitors come to enjoy the charm of sunset view as during the dusk watching Taj Mahal from here is a unique experience.
How to Reach?
This hugely spread garden is located just to the opposite of Taj Mahal so after attaining the wonderful experience of Taj Mahal head towards this fascinating tourist destination.
Entry Fee: INR 15 for Indians and INR 200 for foreign tourists.
Major Attractions: Four Stunning Sandstone Towers, a Wide Variety of Flower Species, Huge Octagonal Tank in the Middle of the Garden, Umpteen Fruit Trees and Medicinal Herbs.
Dolphin Water Park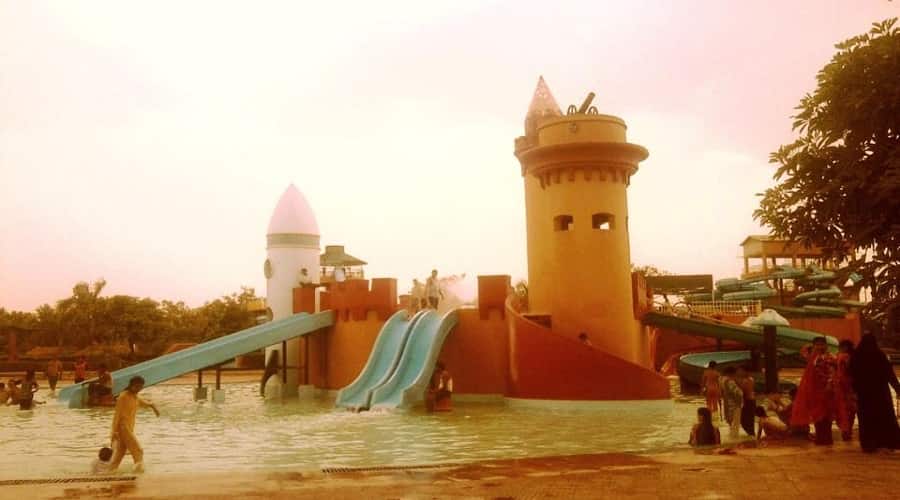 If you are feeling bored with visiting the museums and the historical monuments or fed up with the hot climate of the weather and want to attain some rejoicing experiences then hit the roads towards Dolphin Water Park which is located at a distance of almost 45 km from Taj Mahal. This is the place where you indulge yourself in various water activities like dancing in the swimming pool, boat ride, water splash, and many more. This huge water park is spread over an area of almost 14 acres which also offer its guests with various thrilling rides including roller coasters and it also has an amusement park where kids love to go for playing. So, if you also want some entertainment and recreation in your hectic schedule then visit Dolphin Water Park.
How to Reach?
One needs to cover a distance of almost 26 km to reach this water park from Taj Mahal which is not going to take more than an hour and if you are opting for any private taxi or cab then it may take less than this even.
Entry Fee: INR 600 for adults and children below 4 ft. the ticket costs INR 450
Major Attractions: Rain Dance in the Swimming Pool, Thrilling Rides, Water Splash, and many more Rides.
Wildlife SOS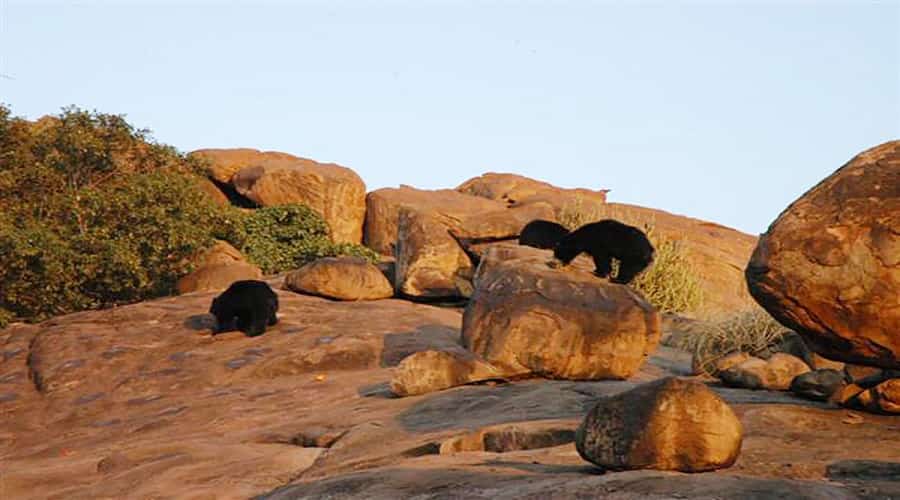 Agra city offers a plethora of attractions to its guests or can be said that it is a perfect destination for all kinds of travellers ranging from history buffs to fun lovers. Wildlife SOS is another popular tourist destination in the city where you can explore the beauty of wildlife and rich biodiversity. The park is home to various wild animals like sloth bears, terrific tigers, and many rare and endangered animals. Wildlife SOS is believed to be constructed around 1995 with a motive to conserve wildlife as many species are on the risk of getting endangered and it also insists on animal abuse like the tribal people trap the bears and show brutality.
How to Reach?
Unlike other attractions in Agra, Wildlife SOS is a bit far from Taj Mahal and it takes approx. 3 hrs. to reach the destination. You can either opt for state buses running frequently in the city or can hire a taxi or a cab.
Entry Fee: Ticket charges vary as per the number of visitors i.e. for 1 person it costs USD 90 and for 2, 3, and 4 or more person then it costs USD 77, USD 76, and USD 73 respectively.
Major Attractions: Witness the rehabilitation process of abused animals, The documentary which showcases the rescue and recovery of dancing bears.