Snowy peaks, valleys, narrows pathways and steepest of falls are what comprises as the beauty of Himachal Pradesh is known to hold many of the picturesque and hill stations.
Himachal virtually peppers up the tourism map of the state. While the entire state is stuffed with adventure destination, religious sites, inviting trekking routes, and eco-tourism destinations, this makes its main tourist spots.
List of 13 Best Tourist Places in Himachal
01. Shimla: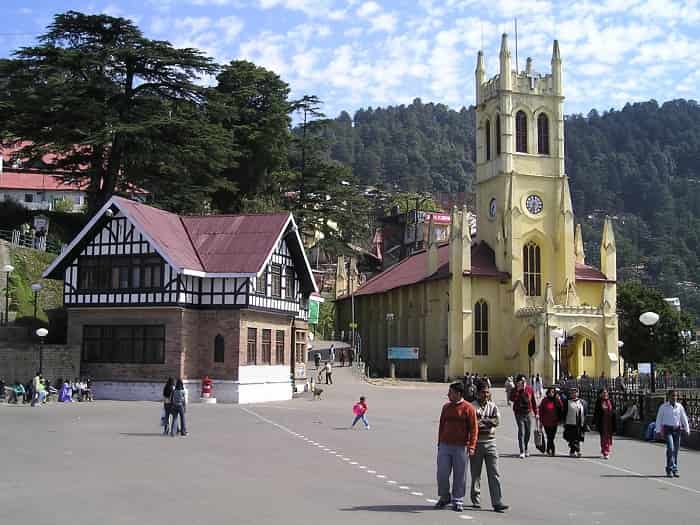 The well celebrated hill station and known as the capital of Himachal Pradesh. It has derived its name from Goddess Shyamala, which is an incarnation of Goddess Kali, known as the deity of power and wrath.
Unlike its name, Shimla is a wonderful heaven for those in search of serenity and pleasure. It seems as if nature has nature has blessed this venue with incalculable gifts and has given man the pleasure to use them for fun and to gain peace of mind.
02. Dharamshala: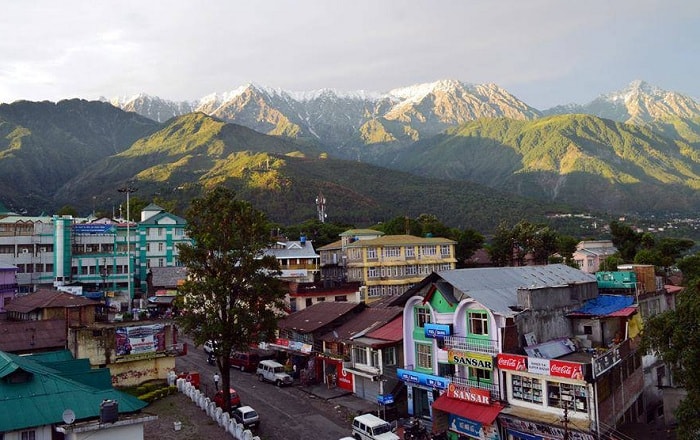 This site is set against the glorious backdrop of the towering Dhauladhar ranges. It rises up to more than 4,000 meters.
Its name signifies 'the Holy Refuge' that lies perched up on the high slopes. It was founded in the year 1855 and is one of the 80 hill resorts which got developed in the seventeenth century by British to beat the heat and dust persistent in the sweltering plains.
At present, it is famous as the residence of Dalai Lama famous worldwide with the name Little Lhasa.
03. Kullu: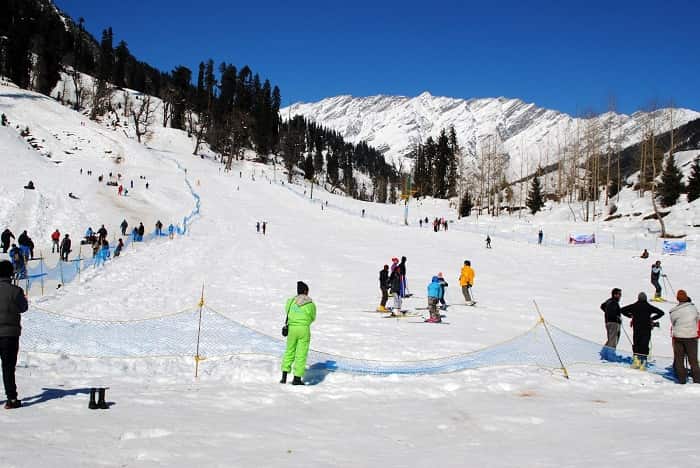 Those who have already visited this esteemed hill station will agree with the phrase "Surely the Gods live here" which was written Rudyard Kipling of Kullu. This magnificent hill station is also known as India's valley of the gods.
It is Located in the charming Kullu valley. This location is famous for its apple orchards, temples, and the annual Dussehra festival. All these in a bundle exert a pull on hordes of tourists to this venue. Kullu is also recognized for its antique handicrafts.
04. Manali: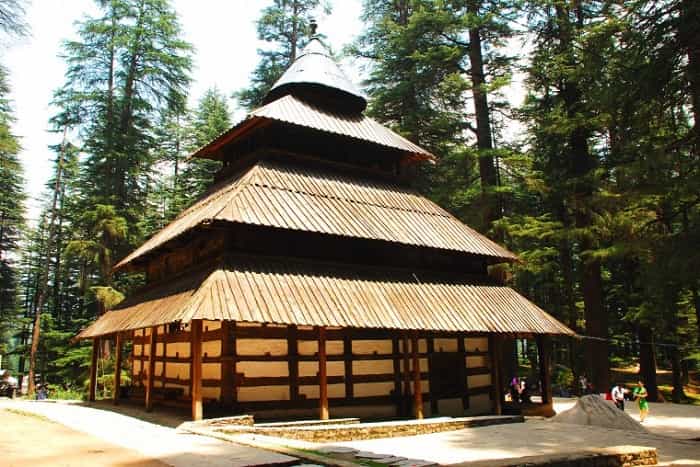 This is again one of the wonderful hill stations of the country. Manali is a small town that is located in the Kullu valley here. It is termed as the frame between the lesser Himalayas making a Trip to Manali your next option for a peaceful vacation. Manali is extremely popular among tourists and is value rated high for its lavish display of unscathed natural beauty.
Every year, a major count of Tourists turns for Manali to experience the rich scenic splendor!
05. Rohtang Pass: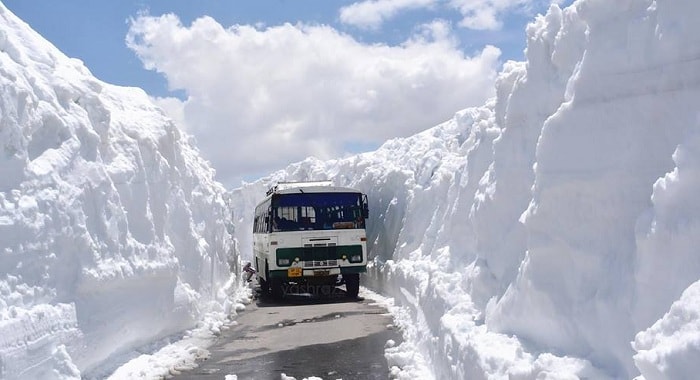 Sitting just a few kilometers away from Manali, this is a site that impresses the visitors to view the sweeping of landscape variances.
When on one side, there are lush green head of the Kullu Valley; on the other side, there is an awesome vista of hanging glaciers bare, brown mountains and snowfields that seems overwhelming in the crispy daylight.
This place is known to be the district of Lahaul and Spiti which is unscathed by time. The venue is just not meant to have native charm but there are many people who visit here every year to taste the real flavor of natural beauty.
06. Chamba: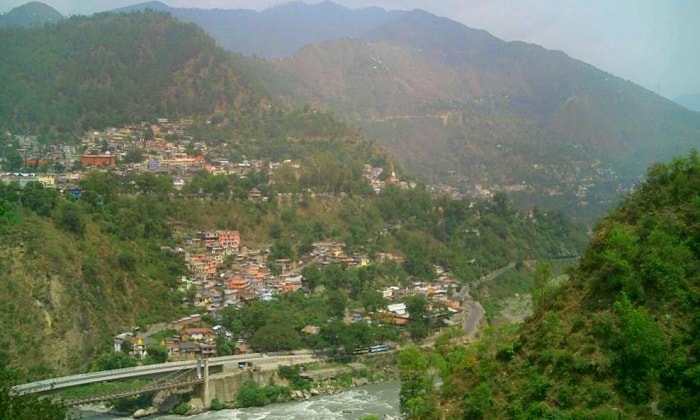 This is small town which is located in a picturesque valley, standing amidst the Shivalik ranges. This venue is famous for holding a few of the medieval temples.
This spot is famous among art lovers that have the architecture of the temples of Chamba that reflects the splendor of its previous rulers. The must-see also comprise of its local festivals.
07. Dalhousie: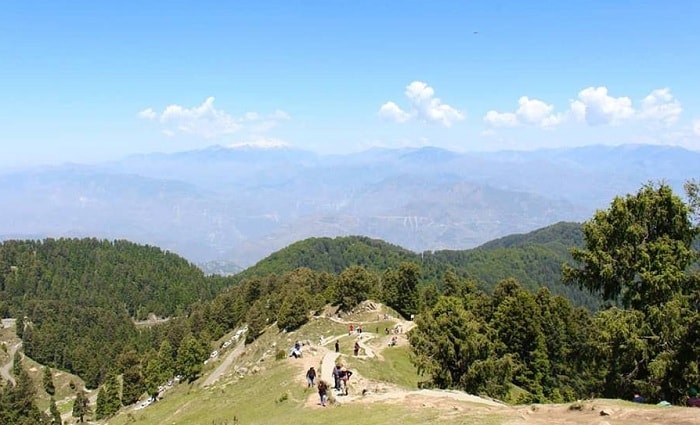 This renowned hill stations, is just 80 ms from Pathankot. This place is marked as unexplored and is known to be different.
It is spread over five hills, and throws a tranquillity of its own. It features attractive villas and cottages hugging the deodar and pine mantled hills of Dalhousie. Travelers cannot resist themselves from clicking the snapshots of pink and red rhododendrons bloom and trees that stand tall in diverse shades of green.
08. Kangra: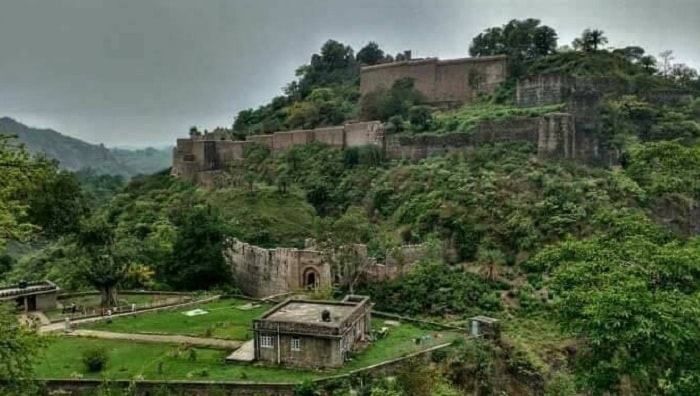 The small town of Kangra is acknowledged for holding ancient temples and picturesque surroundings that attract tourists.
09. Khajjiar: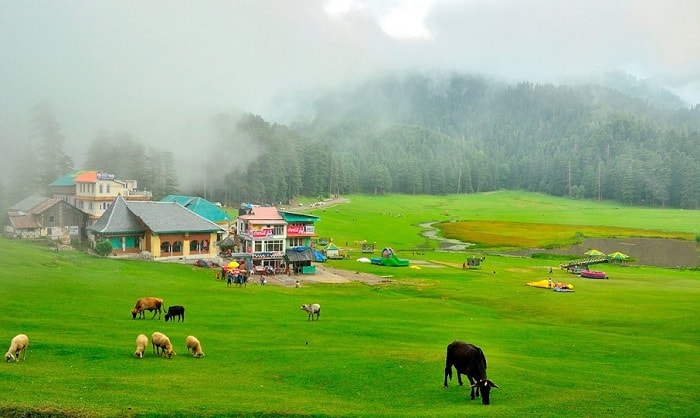 Khajjiar is a small grassy meadow which is located in the pleasing Chamba valley. A perfect picnic spot which is quite near to the tourists who are traveling between Dalhousie and Chamba.
10. Kinnaur: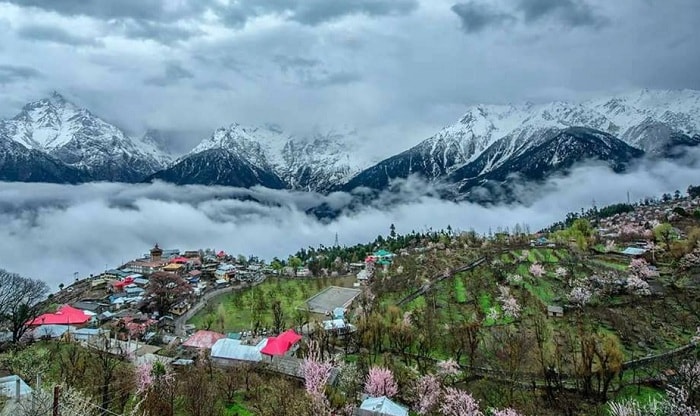 Stilled by the sweet folk songs of the Kinnauri women, the valley of Kinnaur offers a calm break to all tourists. This place is of interest to both young and old.
Where for youthful and daring tourists gain ample of opportunity to conquer the hilltops at the trekking expeditions, the slack travelers can relish the delights of the serene mountains in between the bounties of nature. Those who admire highlands, Kinnaur, are a colorful and an absolute delight for them.
This is a land of fairy tales and fantasies and has a spectacular terrain of lush green valleys, snow-clad peaks, vineyards, orchards and cold desert mountains.
11. Kufri: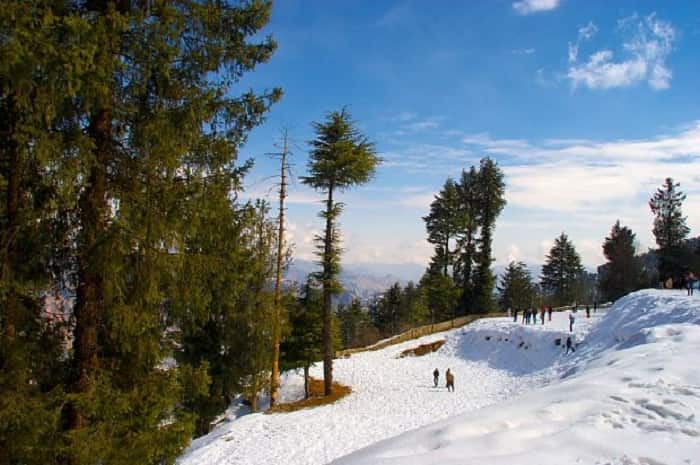 Kufri is small hill station that is located near Shimla. Again a popular must-see for those who love outdoor sports like trekking and hiking trails!!
Adventure-seeking travelers, horde Kufri in winters, to take pleasure of tobogganing and skiing in its snow-covered slopes! Kufri is eminent for its picnic spots and parks.
12. Mandi: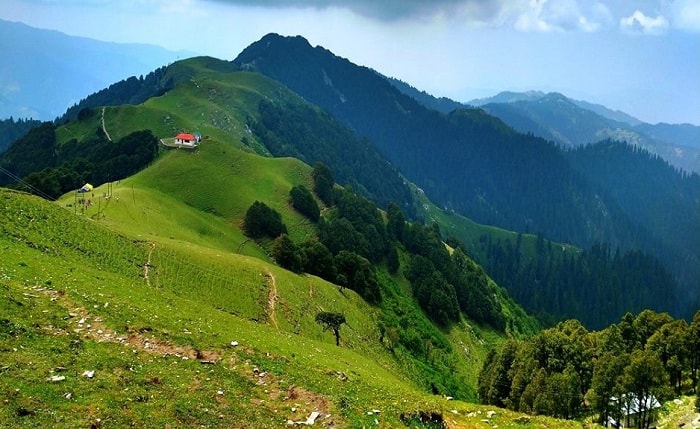 This district comprises of two major princely states of Suket and Mandi. The district has taken its name from the principal town Mandi keeping with the general pattern of the hill states. This place is situated on the left bank of the river Beas.
Tourist drop down here to check out former state of Mandi and had and striking array of forts.
13. Chail: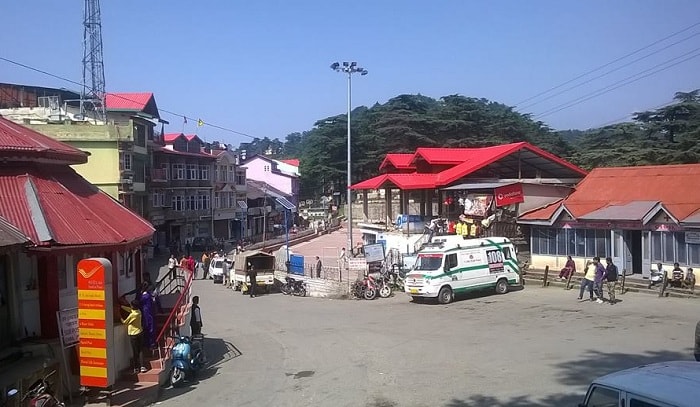 Chail is where one feels as if the time is standing still. Nature is at its best and the place is absolutely free from pollution and deforestation. It deserves a visit by those who wish to experience fresh, crispy dawns and soft, silent dusks in the womb of nature.