Linkoping is popular for being one of the largest cities in Sweden and an old city that has a rich culture as well. Since I work for a Swedish software company, based in Linkoping, I had the opportunity to visit there for a three-week stay. I visited there just before the winter set in, so although it was relatively cold it was very beautiful with leaves taking different colours etc. Travelling and visiting places is something I always enjoyed, so this was a great experience for me. In this lens I will give brief descriptions about the must-visit places in Linkoping. There are quite a few interesting and diverse places to see there and if you are a history fan then this is one of the best cities to visit in Sweden. Gamla Linkoping, Linkoping cathedral and various museums are great places to learn about Swedish history and the Swedish Air Force museum is a great place to study the history of airplanes. There are many more places enjoyed by tourists and below is a list of some must-see places.
Linkoping Cathedral: Linköpings Domkyrka (Swedish)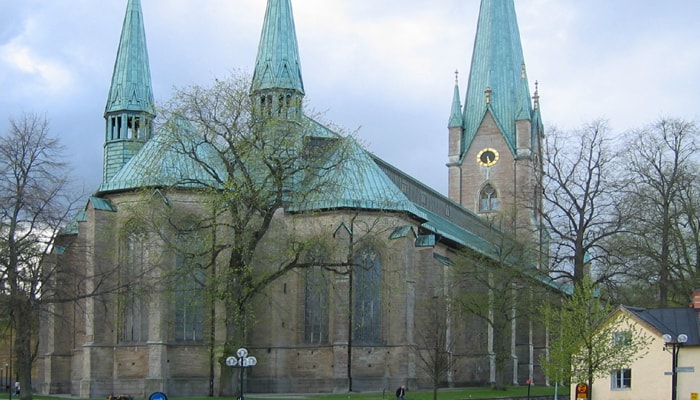 The oldest and one of the most majestic buildings in Linkoping, the main tower of the Cathedral is around 100M and dominates the Linkoping skyline, in fact I used to find my way back to hotel using the tower whenever I lost my way during the short stay there. The church was continually expanded thorough the last 800 years and different styles of architecture can be seeing everywhere in the church. There is lot of history attached to the place as well, you can find family crests of Swedish noble families, burial grounds of royalty, thrones worn by former kings etc. One of the famous artwork on display inside the cathedral is the tree of life, made out of gold, silver and glass. There are beautiful paintings inside the church and some modern artwork with statues and carvings. There is also a demonstration showing you how the church was built in the old days, and different tools and material used. Sometimes there are art exhibitions inside the church as well, so you might find yourself enjoying beautiful art, if you're lucky. It's a must visit place in Linkoping, click here for more details and photos of Linkoping Cathedral.
Swedish Air Force Museum: Flygvapenmuseum (Swedish)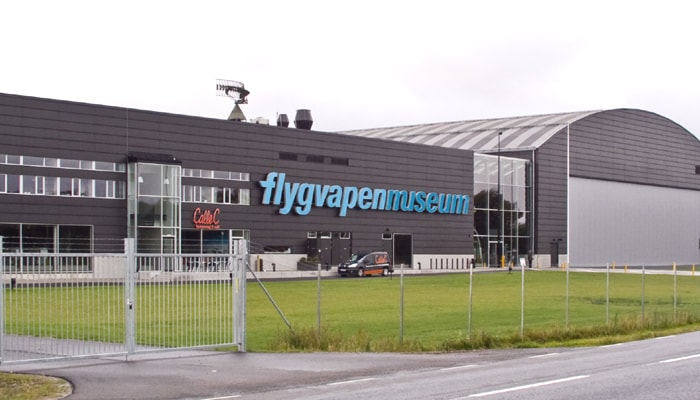 The Air Force museum is situated about 7Km from Linkoping town and if you are a aircraft fan then this is a must visit place. The museum was expanded recently with new exhibits, modern facilities etc. It is around 20 minutes ride from Linkoping and entrance is free for people under 18 years. You can learn the history of Swedish military aviation and see different aircraft's of different eras. There are guided tours and special tours for children. There are labs targeted towards adults where you can try out different things like flight simulation, air traffic control etc. If you want to dig deep into the subject matter there is a library and assistance for your research. Visit the official Air Force Museum website for more details.
Gamla Linkoping: Old Swedish Town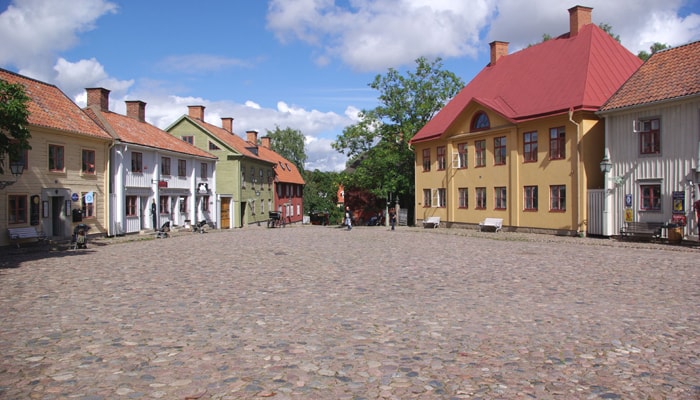 Gamla Linkoping is a place where you can see how a Swedish town looked 100 years ago. The old buildings are still maintained and there are lots of historic and cultural things for you to see in there. Also it is one of the best places to buy souvenirs of Linkoping and Sweden. The old bank has old notes and one of the first phones ever made. My favourite place was the woodcraft shop which had some amazing items on display. There is a Cloetta shop which sells chocolate and in the top floor of the same building you can witness how chocolate was made in the old days. There are also some paths through the middle of a thick green forest where you can enjoy a walk along with a small picnic if necessary. The weaving shop, Police station and Marine shop are few other places worth visiting. Click here for more photos and details about Gamla Linkoping.
Icelandic Horse Farm
Horses are a rare sight in Sri Lanka and this was a great experience for me. You have to go a bit far away from the main road to reach the farm, but the journey is worth it. There is a play area for children and there are some open space ideal for a picnic. You can see sheep, horses and goats inside the farm. You can take photographs very close to the horses as well. This might not be very exciting for people who have seeing animal farms before, but for me it was a great experience.
Ostergotland County Museum
You will find a huge Viking ship at the front of the museum. The ticketing machine was broken when I went there so I was lucky enough to get in free of charge. There are innumerable artifacts present here from various different eras displayed in the different showcases. The most important and interesting thing about the museum was the artwork on display, some of which were historic events of Sweden. Most of the paintings and sculptured were donations from various nobleman. There were some displays of prehistoric man and at the very end you have an opportunity to take your photo wearing a crown and a cloak. This is great place to visit for history enthusiasts. Visit the official website of Ostergotland County Museum for more information.
Kinda Canal and Gota Canal


There are canal tours during the summer but since I went just before winter I couldn't take part in one. The Kinda canal passes right through Linkoping town and the tours usually take you to see the surrounding countryside as well. There are locks in the canal and they are operated mostly during summer when the cruises are taking place. There are paths alongside the canals so you can go for a stroll or cycling in your leisure time. If your visiting during the summer make sure to take the cruise and experience the filling of the locks etc because people who have being on the cruise has had a great experience.
A Great City to Visit
Those are few of the places I have visited and consider must visit places if you are in Linkoping. If you want to enjoy some great food and beverage the town square is a great place to visit and that is the place where they usually have the concerts and musical shows as well. It is a great city to visit and its much better if you can visit during the summer so you can participate in all the activities like canal cruises, outdoor eating and leisure parks etc.