The holy town of Vindhyachal is situated at a distance of 76 km from the other sacred town of Varanasi. Named after the Vindhyas ranges this place is believed to be where after her birth the goddess had chosen to reside forever. Particularly popular for its pilgrimage of the great goddess Vindhyavasini, the essence of this place lies in its spirituality. With its name mentioned in the ancient holy Hindu book of Puranas, the place has always been the hub of religion and devotion. Its location next to the holy river of Ganga has also played a crucial role in its development of spiritual tourism. Blessed with lush green forests and ancient temples like Maa Vindhyavasini Temple, Ashtabhuja Temple, Sankat Mochan Temple, Rameshwar Mahadev Temple etc, the vibe here is one of a kind.
Given below is a list of popular places to visit in Vindhyachal that you should definitely visit if you are looking for a memorable Vacation:
01. Maa Vindhyavasini Temple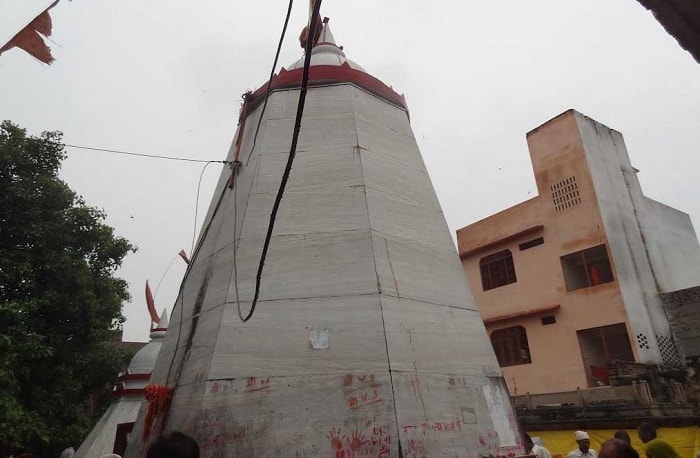 This is the prime attraction in Vindhyachal for being one of the most important Dhams for maa Kali's Shakti Peeth pilgrimage. This temple is located at a distance from 8 km from the district of Mirzapur and is thronged by devotees throughout the year. The idol of the presiding deity is that of Maa Kali who is worshipped in the form of Kajala Devi. The temple is perched upon a small hillock area and the road leading up to it is extremely steep. Along with the main deity there are statues of other gods and goddesses as well. You can also take a holy dip in the Ganga River that flows by the temple.
Timing: 4 am to 10:30 pm
Entry Fees: free entry
Location: Vindhyachal, Mirzapur, Uttar Pradesh
02. Ashtabhuja Temple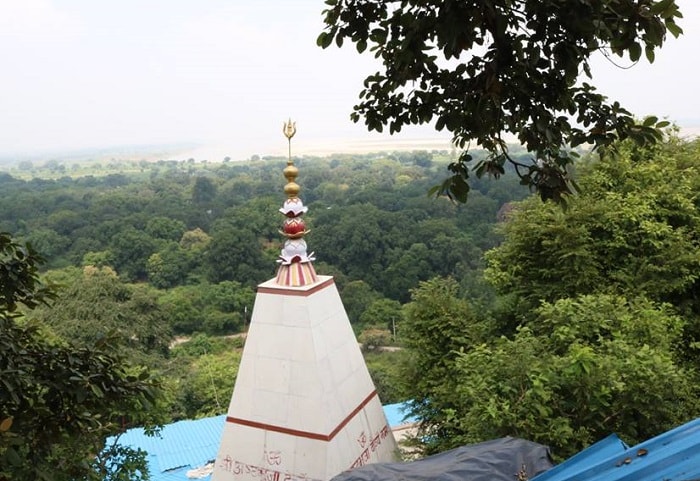 Situated on top of the Vindhyachal Mountain this is probably one of the most underrated holy temple in India. Dedicated to the daughter of Yashoda, Ashtabhuja, this temple was built to commemorate an important event in history. It is said that after freeing herself from the demon king, Kans of Mathura, Ashtabhuja escaped and found shelter on top of the VIndhyachal Mountain where the temple stands now. There are several steps leading up to the entrance of the temple which could definitely be a challenging job but once your enter the temple all you will feel is positivity and good vibes.
Timing: 6 am to 9 pm
Entry Fees: free entry
Location: NH 76, Harahi, Uttar Pradesh
03. Wyndham Falls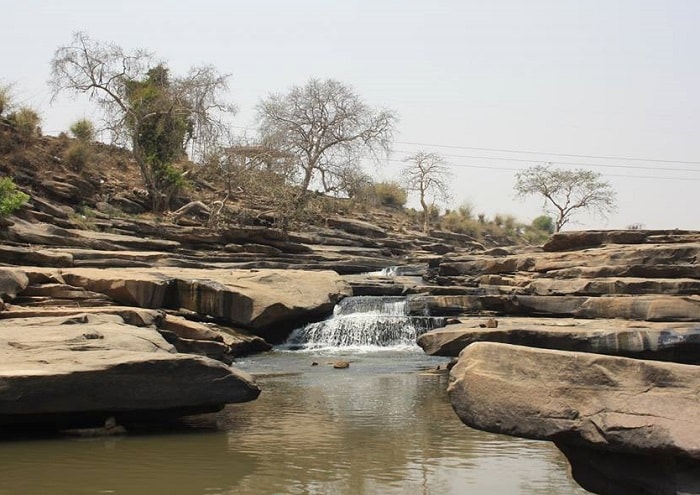 Situated on the outskirts of Vindhyachal this is an ideal location to visit and take a leisurely break from travelling to temples all day. This is a gently flowing falls which is covered in tall and lush trees. The place offers scenic peace, especially during the rainy seasons and calm and there are several other amenities and interesting spots inside the falls premise like a zoo and a playing park. Be sure to keep the cleanliness of this place intact in order to keep its beauty alive for generations to come. Another waterfall named Khadaza is also situated in its proximity, visiting it will only add fun to your plans.
Timing: 8 am to 6 pm
Entry Fees: Rs. 50/-
Location: 90 km from Varanasi, near Mirzapur, Uttar Pradesh
04. Sankat Mochan Hanuman Temple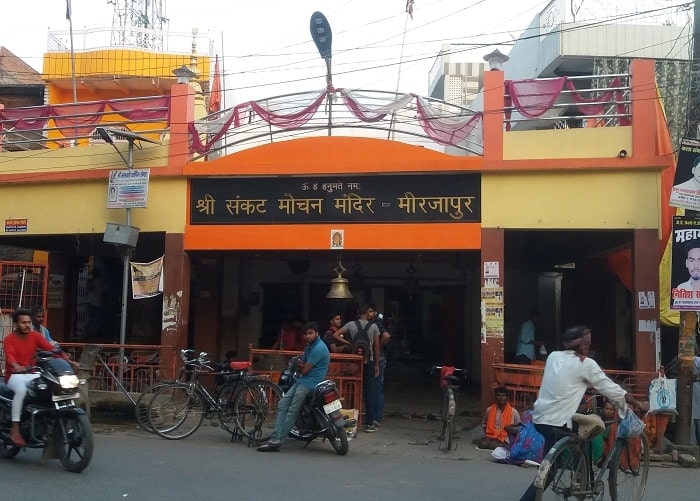 This is one of the most prominent temples in Vindhyachal and visiting which is a must if you are on a Vindhyachal Dham Yatra pilgrimage. As the name suggests this ancient temple is dedicated to Hanuman Ji who is worshipped by the devotees in the form of Bandhwa Hanuman which means his child form. The actual date of establishment of this temple remains a mystery but it has been worshipped since the ancient ages. The idol showcases an interesting feature where it has been reported to grow over a period of time on its own. People suffering from Shani dosh visit this holy place in order to save themselves from his ill consequences.
Timing: 4 am to 10:30 pm
Entry Fees: free entry
Location: Vindhyachal main road, Mirzapur, Uttar Pradesh
05. Sita Samahit Sthal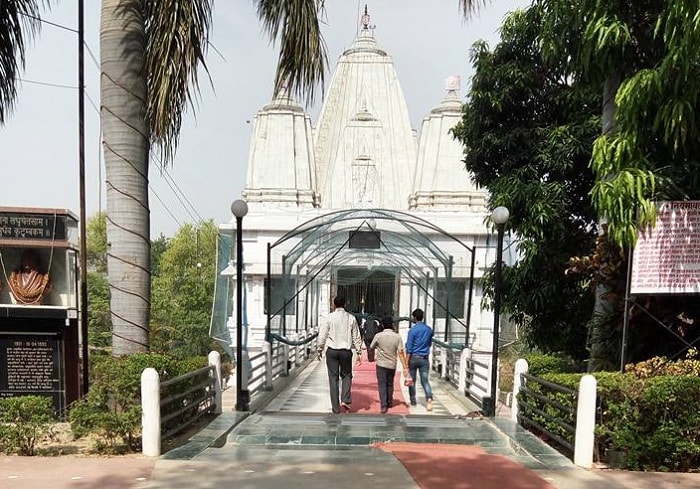 This ancient temple which holds one of the most important significance in the lives of devout Hindus ranks among one of the most relevant temples related to Ramayan in India. This is the place which is believed to be the exact spot where Sita is said to have went into the earth according to her will after living with saint Valmiki. Situated amidst the lush greenery of Sitamarhi this off white temple is attracts a large number of tourists from far and wide. It is also an important part of the Vindhyachal Dham pilgrimage which should not be avoided. You will feel like you have stepped into the past.
Timing: 6 am to 8 pm
Entry Fees: free entry
Location: Bhadohi, Allahabad – Varanasi Highway, Uttar Pradesh
06. Sita Kund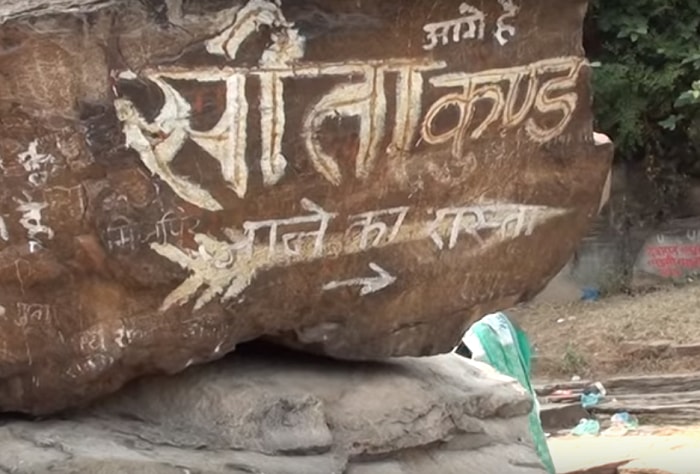 Located in close proximity to Vidya Kund and Mani Parvat Thie origin of this beautifully placed Kund can be traced back to the age of Ramayan. This is clear water spring which is nestled on top of a small hillock and the story around it is that when Ram, Laxman and Sita were on their way back from Lanka after defeating the evil king Raavan, Sita had felt thirsty but there was no water source around them. Laxman decided to shoot down an arrow in the earth and a stream of water quickly gushed out hence creating this perennial water body. Another important legend of this place is that it is the birthplace of Sita. Whatever the reason is this place oozes with a deep sense of spirituality.
Timing: 6 am to 8 pm
Entry Fees: free entry
Location: 5 km from Sitamarhi, Vindhyachal, Uttar Pradesh
07. Kali Khoh Temple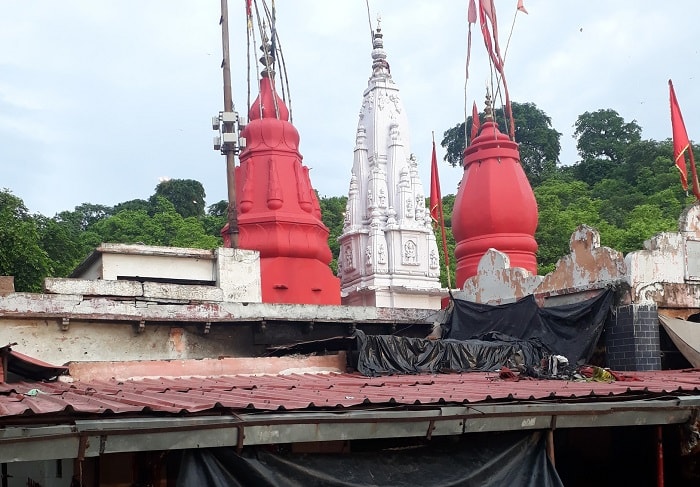 The temple is situated inside a cave at a distance of just 2 km from the temple of Vindhyavasini with the idol of the presiding deity being worshipped as Goddess Kali. This presiding deity is believed to be the incarnation of Kali Maa who had been brought to life for kill the demon Raktabija who has a unique boon of creating other Raktabija demons with each drop of his blood. You will also witness some Tantriks performing Varous puja rituals inside the temple premises. The temple is a significant inclusion in the Trikon Parikrama of Vindhyachal and visiting this place would fill your life with peace and prosperity.
Timing: 4 am to 10 pm
Entry Fees: free entry
Location: Kali Khoh, Harahi, Uttar Pradesh
08. Rameshwar Mahadev Temple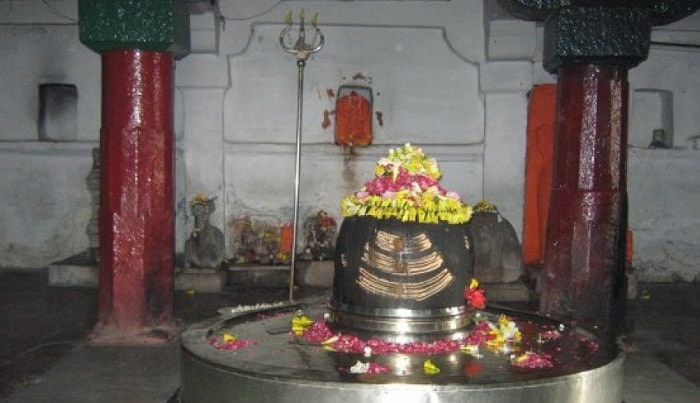 Situated in between the two of the most prominent temples of Vindhyachal – Vindhyavasini and Ashtabhuja Temple this temple is another one of the most important temples here. Located at a mere distance of just 8 km from the main town of Mirzapur, the temple consists of a presiding deity of Shivji who is represented by a large Shivling placed in the centre of the Garbhagriha. This is also the third pillar of the Trikone or the great triangle temple pilgrimage of Vindhyachal. The temple gets its name from the Shradh Puja ritual which was performed here by Ram Ji on Shivji for the peace of his ancestors. Although the temple remains flocked the place offers a lot of peace and calm.
Timing: 4 am to 10:30 pm
Entry Fees: free entry
Location: 8 kms from Mirzapur, Vindhyachal, Uttar Pradesh
09. Ram Gaya Ghat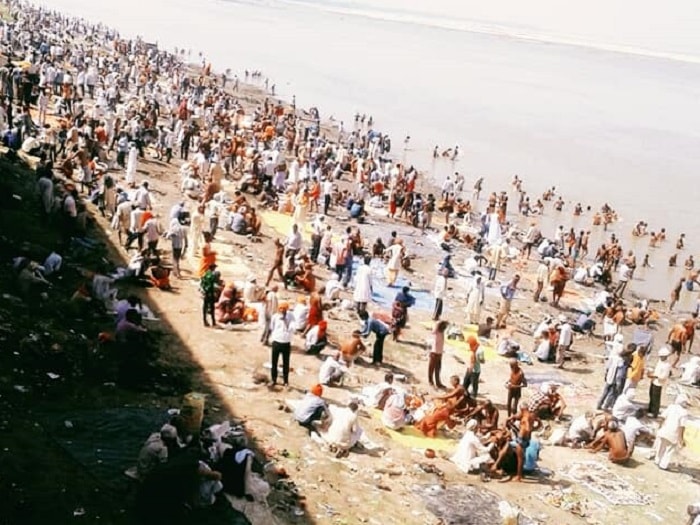 Located close to Shivpuri Ganga Ghat this place holds an immense amount of Pauranic importance. According to the holy Hindu sources this is the place where Ramji had offered his prayers and performed various rituals after his father's demise. Present around this Ghat is also a Pret Shila where people come to perform the shardh ceremony to offer peace to the souls of their departed ancestors. Rameshwar Mahadev Temple is located here which adds on to the devotion and spirituality of this place. People perform their holy baths here and are one of the holiest destinations in Uttar Pradesh.
Timing: Open 24 hour
Entry Fees: Free Entry
Location: 2 km west of Vindhyachal, Uttar Pradesh
10. Vijaygarh Fort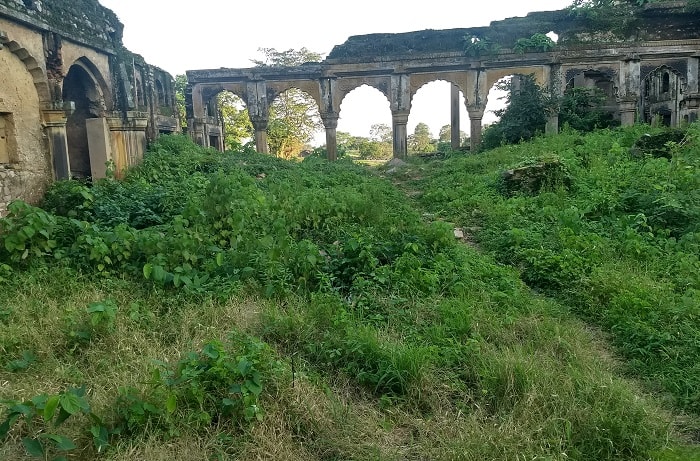 This is a 400 feet tall fort which is not covered in lush greenery and creates a beautiful image of the past. It is a fort belonging to the 5th century and is situated in Mau Kalan Village near Vindhyachal on the rocky hills of Kaimur Ranges. Visiting here will be like stepping into a time machine which will take you back to the ancient times through its cave paintings, rock inscriptions, statues etc. an interesting feature about this place are the 4 perennial ponds here along with a tomb dedicated to the Muslim saint Hazrat Meeran Shah Baba. It is a must visit if you are looking for adventure and are curious about the historical past of this place. It offers magnificent views of the picturesque surroundings which creates a sense of peace and calm to the visitor's mind.
Timing: 9 am to 4 pm
Entry Fees: Free Entry
Location: Robertsganj, Vindhyachal, Uttar Pradesh