If you are the person who likes to pick up a backpack and leave on an expedition without wishing to shell out a lot of money, India is your paradise. Living in India, one of the greatest advantages we have is, inexpensive domestic travel! Somehow, we tend to miss out on some of the most beautiful remote regions, to visit every popular 'tourist place'. Hence, we present a list of fifteen places that one must visit actually to realize the varied beauty of our country.
List of 15 Most Famous Tourist Destination of India
01. Ghats of Varanasi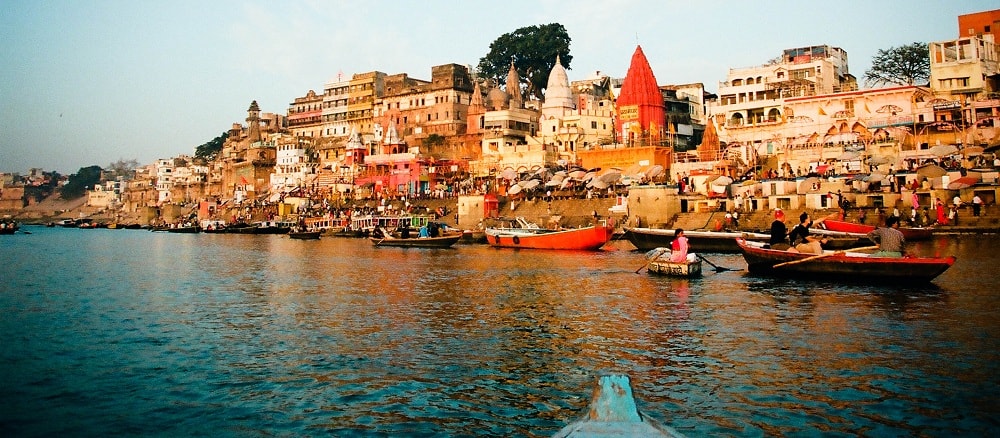 The air of Varanasi will make you feel like you're connecting with a higher self. The chants and hymns of devotion and prayer have a certain magic in them, which will get you feel elated. Take a boat ride in the holy Ganges (Ganga), watch the holy men meditate all day by the river bank and in the evening, the grand and pious 'Ganga Aarti' will leave you spellbound.
02. Auroville, Tamil Nadu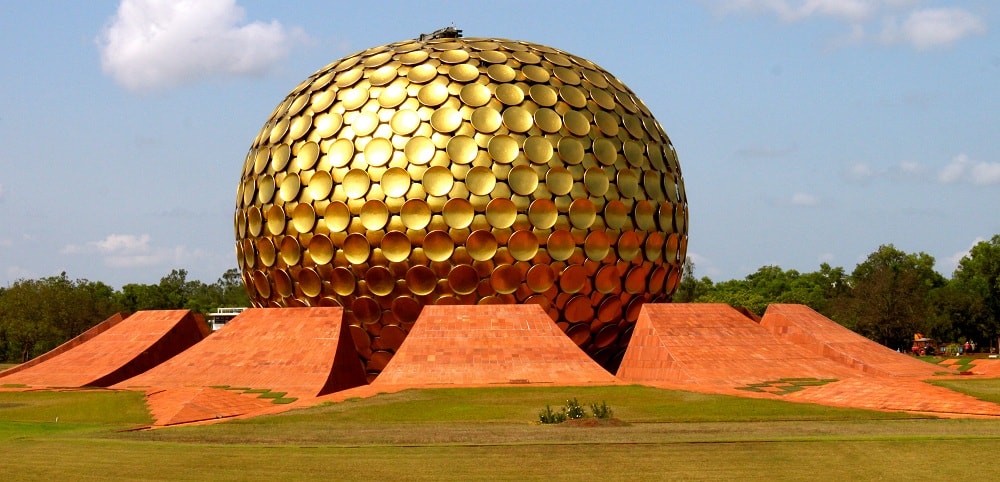 Auroville, 'the City of Dawn', is a utopian idea. It is a society dedicated to peace, harmony, and 'divine consciousness', where people from across the globe live together ignoring caste, creed, capitalism and evils of a materialistic society. The vibe given out is surely the one of positivity, unity and calmness.
03. Jog Falls, Karnataka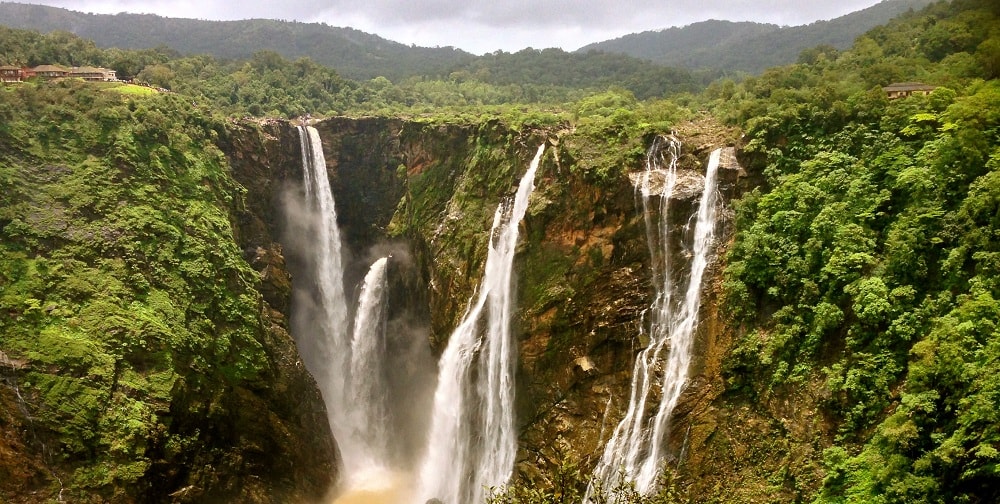 Located on Sharavathi River, with a height of 830 feet, Jog Falls are the second-highest plunge waterfall in India, providing the tourists with a spellbinding view and splendour. The jungles around the falls add to the scenic, panoramic beauty of the place, even if one just watches and admires the beauty of the falls from a distance.
04. Pangong Lake, Ladakh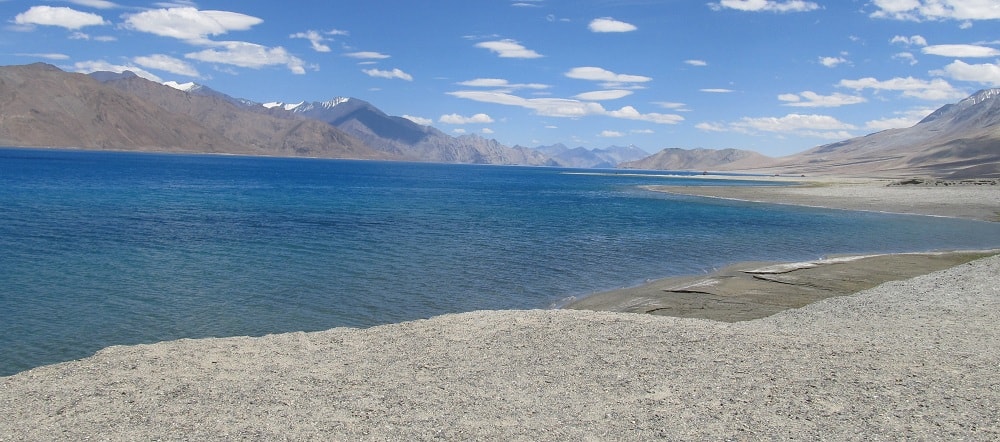 Pangong Lake is a standout amongst the most pleasant lakes. This voyage could be one about relaxing, meditating, and self-discovery. Because of its remote area and high altitude, this trip can be tricky for those who are looking for a quick holiday. To capture its grandeur, you need oodles of time and patience. This makes it ideal for backpackers.
05. Andaman & Nicobar Islands


These islands have probably the most lovely shorelines not only in India but even in the world! Out of about 600 groups of islands, only a fraction of them is open to tourists. Unlike the usual 'crowded' holiday spots, this place is paradise for those who are looking for a tranquil and quiet excursion far from the hustle bustle of their daily lives.
06. Golden Temple, Amritsar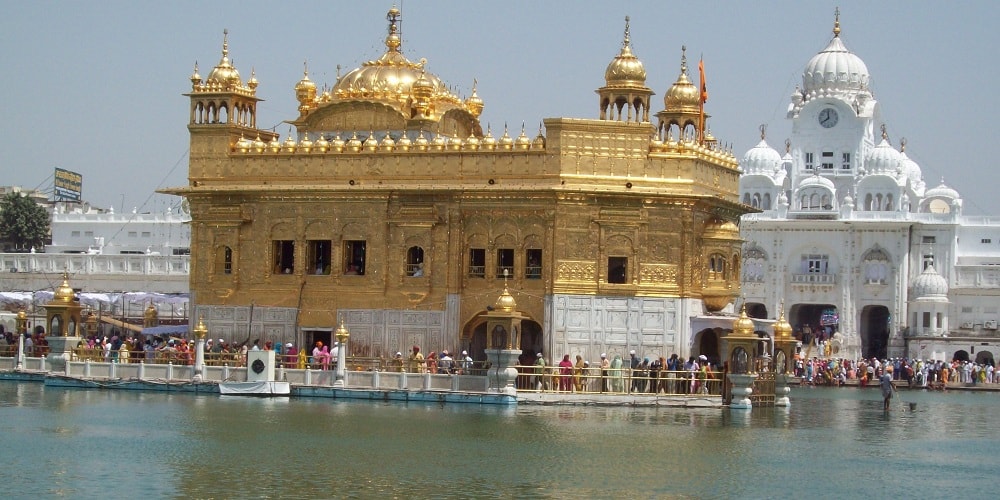 The Golden Temple or 'Harmandir Sahib' is Sikhism's most holy site and its doors are open to all to enjoy its beauty and spirituality. Golden Temple's main shrine is gilded with 750 kg of pure gold and it is surrounded by a beautiful walkway, all built with white marble. The main shrine is located in the middle of the Holy water, which is believed to purify your soul and wash off your sins.
07. Nalanda University, Bihar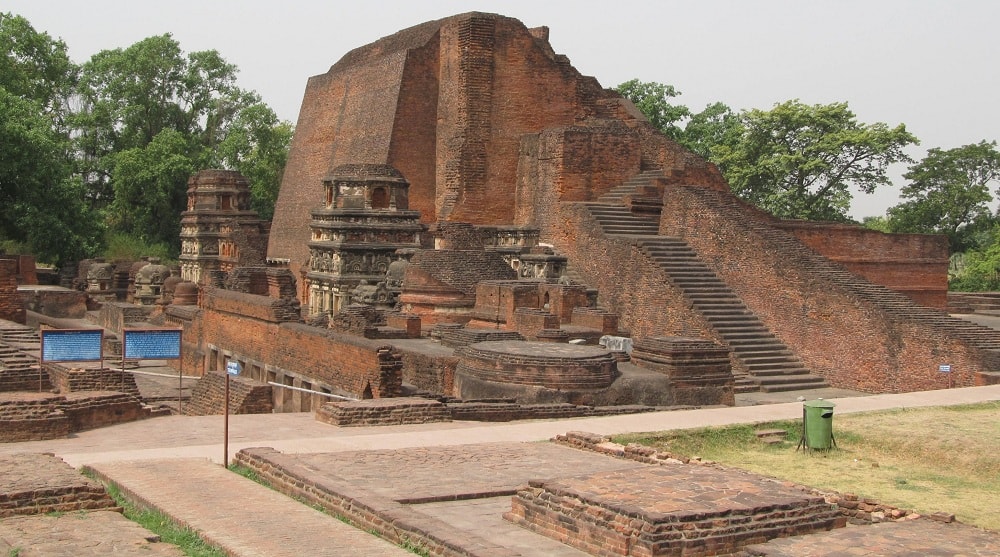 Known as a vital centre for learning since the ancient times, Nalanda University is one of the oldest universities in the world. Students in the earlier times used to come here to study grammar, philosophy, logic, astrology, etc. The ruins of this college lead back to the times of Magadha dynasty. But even in today's time, when one visits the University, the ruins tell all sorts of stories.
08. Brahmaputra River, Assam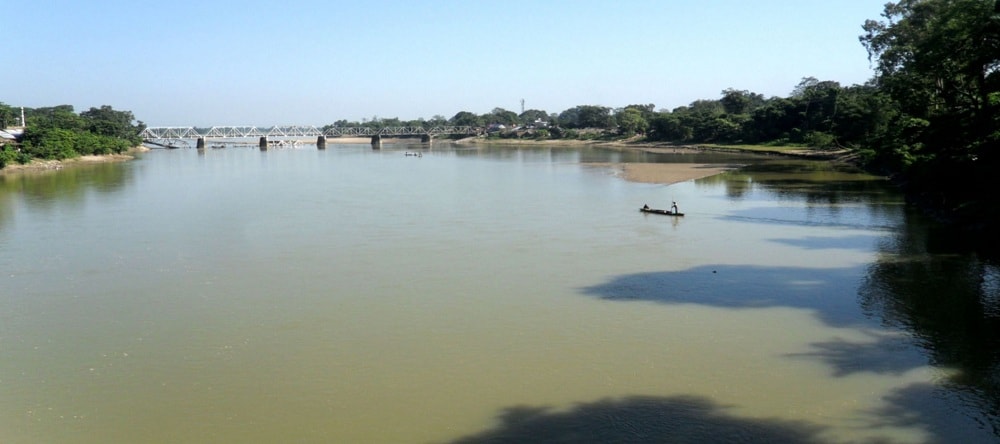 One thing you must do when in Assam is go cruising on the river Brahmaputra. Not only is it the longest river in the country, but it is also one of the most enchanting rivers. Dividing the city in two halves, the river cruise provides a unique experience and an enchanting view. It will definitely prove to be an experience of a lifetime.
09. Cherrapunji, Meghalaya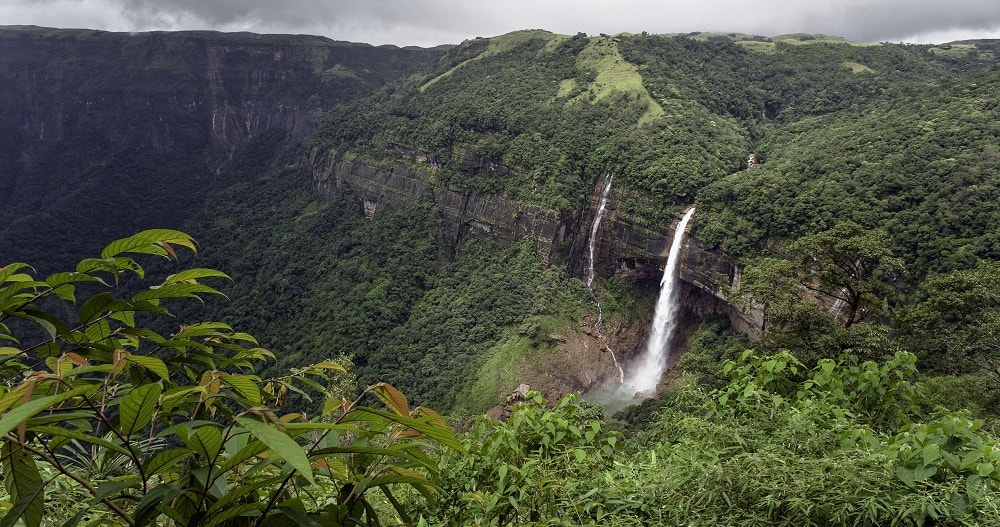 Cherrapunji is known as the place which measures the highest amount of rainfall. This is only one factor which makes this place unique and incredibly beautiful. With lush greenery around the roads leading up to Cherrapunji, every person who goes there recalls is as one of the most amazing experience. Also, one can go waterfall hopping since there is an abundance of waterfalls in this place!
10. Munnar, Kerala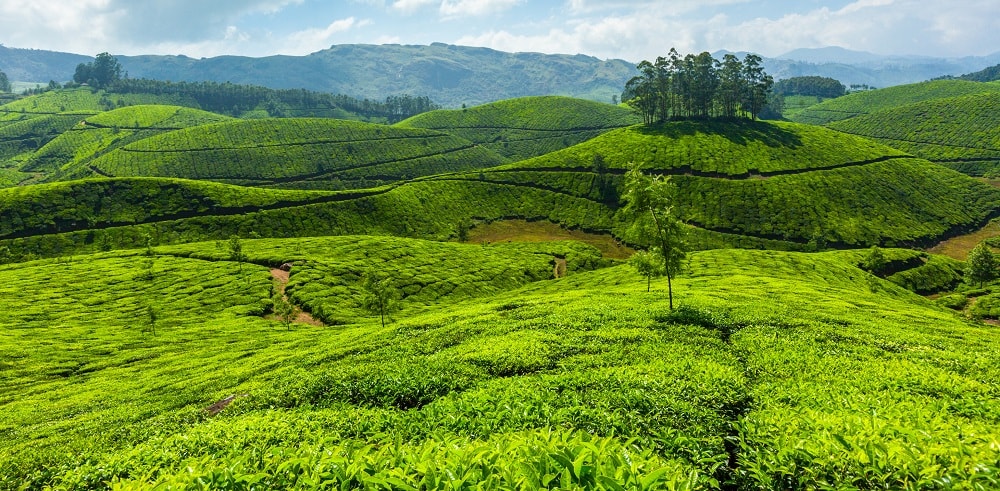 High tea estates and exotic flowers are two factors which make Munnar such a treat for eyes and all the senses. It has South India's highest peak – Anamudi, and also a rare blue flower which blooms only once in 12 years, 'Neelakurinji', can also be found here. If you're a tea addict or even if you're not, Munnar is one place whose beauty experience is one in a lifetime.
11. Chandni Chowk, Delhi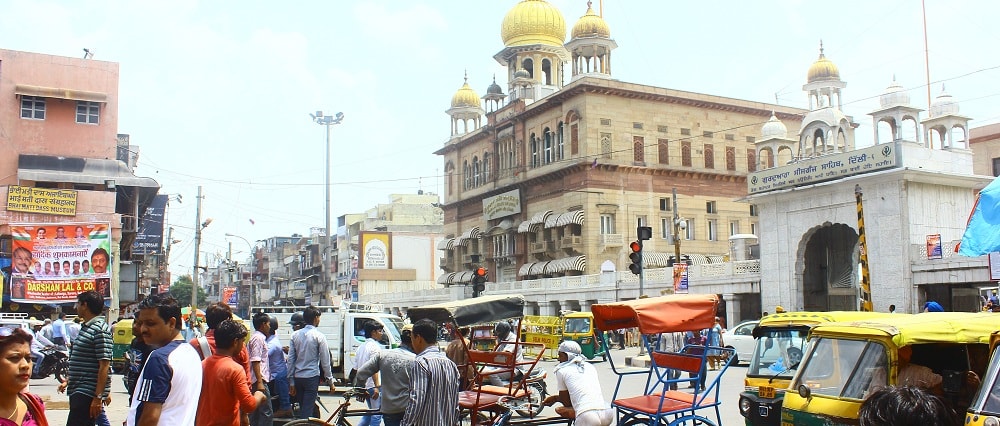 Chandni Chowk is one of the oldest places of Delhi. Once you reach here, it gives you a whole new vibe which cannot be found in the mainstream areas of the city or malls. You feel the blend of culture, religion, food, ethnicity and chaos, all in a charming way. This place is a haven for shopaholics, foodies and even the tech-geeks, this place has so much to offer for everyone.
12. Kaziranga National Park, Assam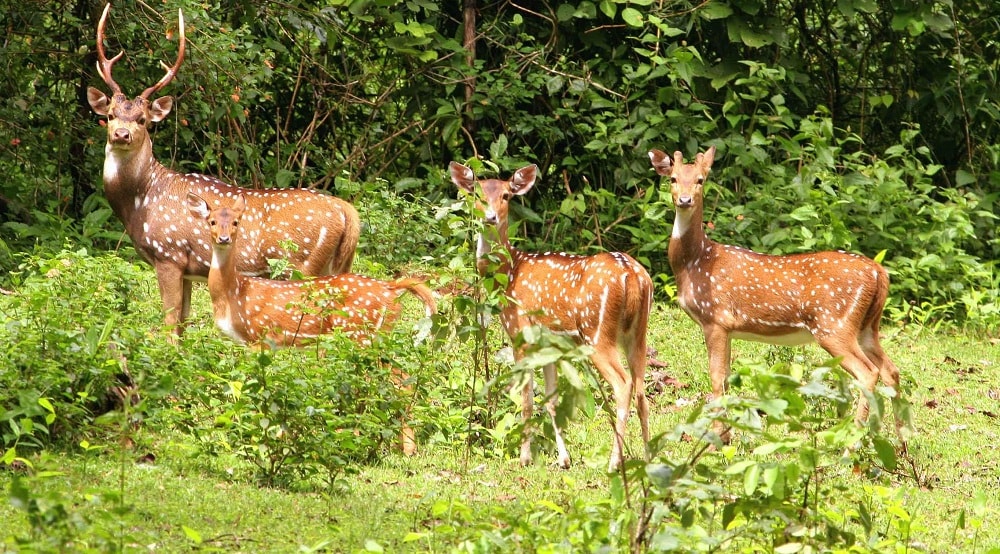 Kaziranga National Park is considered as a haven for a wide variety of flora and fauna. It is home about two-third of the total population of the Great Indian one-horned rhinoceroses and also is known for conserving Indian water buffaloes. Jeep safaris will not only make for an enthralling experience but also watching the animals up and close will definitely leave a deep impact on the heart!
13. Thar Desert, Rajasthan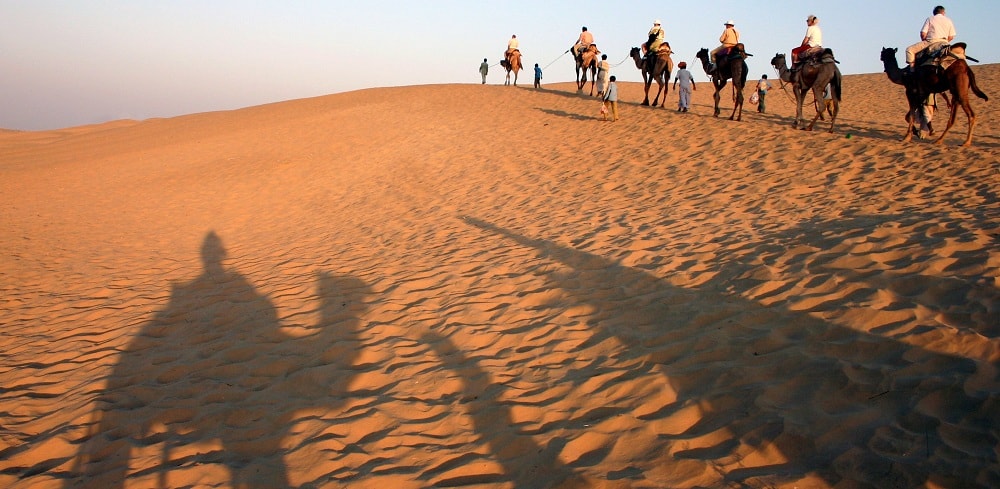 Rajasthan is a state of culture, colour, spicy food and of course, Thar desert. Thar Desert has proven, time and again, to be a magnet for backpackers. You can go on a desert safari, watch entertaining cultural shows the local people present, go for camel safaris and camp in a tent in the middle of the desert, under the big sky full of stars. It is an adventure in its own way!
14. Fort Aguada, Goa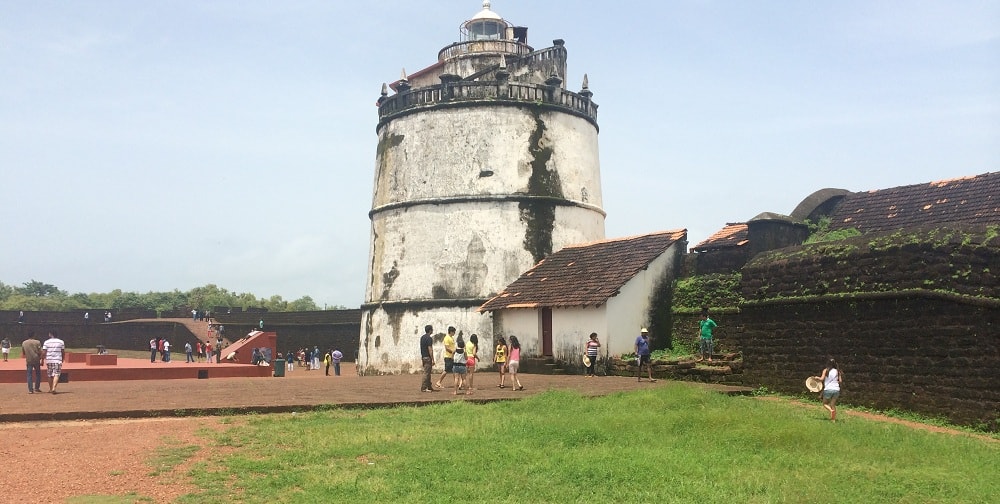 The ultimate backpacker destination of the country is undoubtedly Goa. Fort Aguada in Goa is a unique place, set amidst the outskirts of Goa, on the edge of a hill, overlooking the Mandovi River and surrounded by greenery. It was built by the Portuguese in the 17th century. Visit Fort Aguada, to experience bliss and have your own 'Dil Chahta Hai' moment!
15. Auli, Uttarakhand


Those who believe that we cannot see snow-clad mountains perfect for skiing in India have surely never been to or even heard of Auli! It is probably India's first skiing resort and is also a favourite spot for conducting skiing games. Not only it provides with several opportunities for fun activities for people of all ages, but one can enjoy nature at its best when in Auli.