If the love of water comes naturally to you, then swimming may not satisfy your passion for much longer. It might be time for you to try out something a little bit different and more rewarding. Whether you seek exhilaration and adventure or peace and tranquillity, there's a whole range of different water activities that you simply must add to your bucket list.
01. Swimming with the Dolphins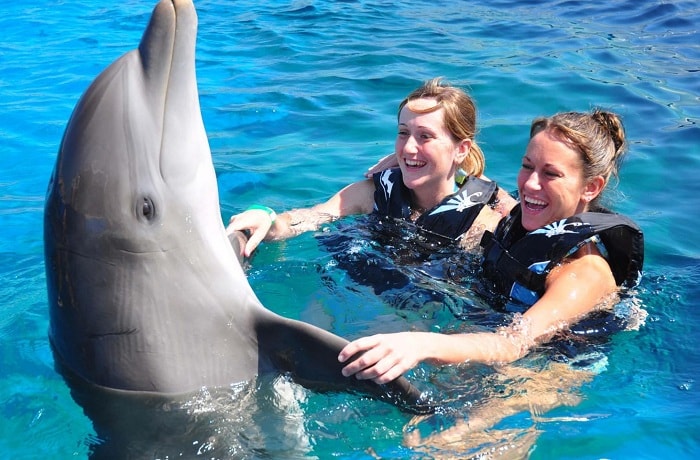 Anybody who has ever been dolphin watching will tell you stories of their incredible beauty and grace. But who wants to hear that? Swimming with dolphins – actually being in the water with them, side by side – would make for a much more compelling story to tell friends and family once you return from your holiday.
02. Real Life Jaws – Shark Cage Diving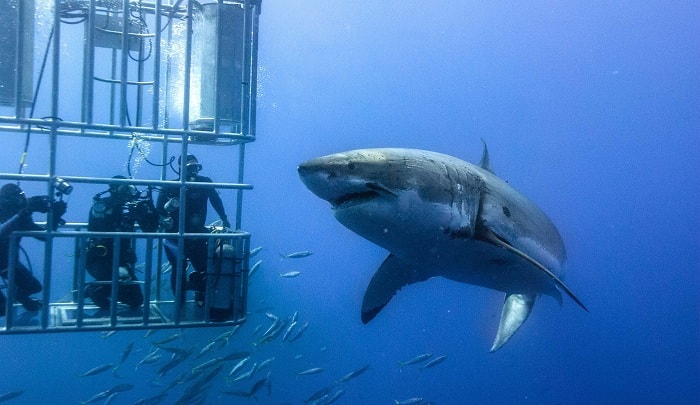 Don't worry, it's perfectly safe…Hanging around sharks is definitely not on the same level as swimming with cute and cuddly dolphins, but shark cage diving will take you miles out of your comfort zone. It is an exhilarating and intense experience attempted only by the bravest. If the worst should happen, remember to aim your punch at their nose. Good luck!
03. Canoeing And Kayaking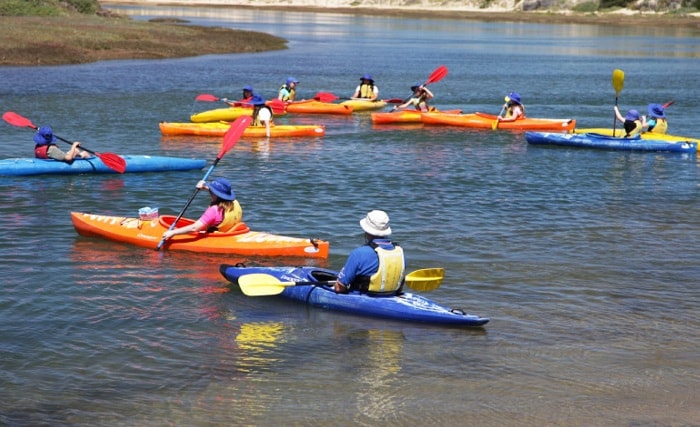 Born in the Americas and Polynesia, this ancient mode of transportation is now a popular recreational activity. Traverse tranquil rivers, creeks and streams, in a team or on your own. Canoeing in a team is all the more rewarding, as you have to coordinate perfectly in-sync with your teammates, maintaining good balance and rhythm to avoid capsizing.
04. White Water Rafting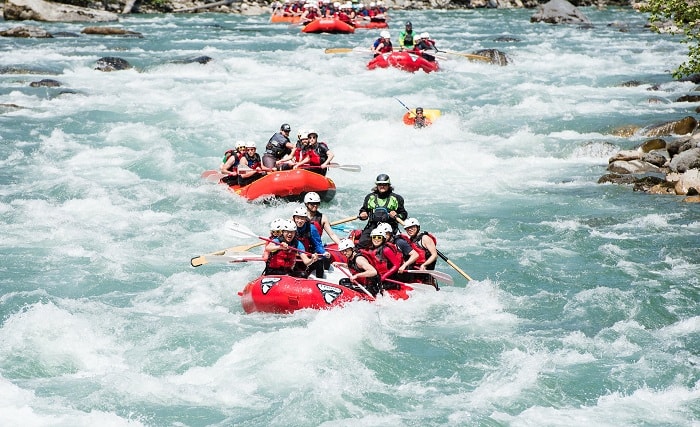 Those with a "been there, done that" attitude in regards to canoeing might want to try something a little more challenging. Done on rough currents in inflatable boats, an individual or team must navigate a fast flowing river, full or perils like hidden rocks and strong currents. This extreme sport can be dangerous, but if you trust your instincts and your team, you'll be telling your friends never-ending stories of how you triumphed over Mother Nature herself as she tried to ram you into rocks and ledges.
05. Scuba Diving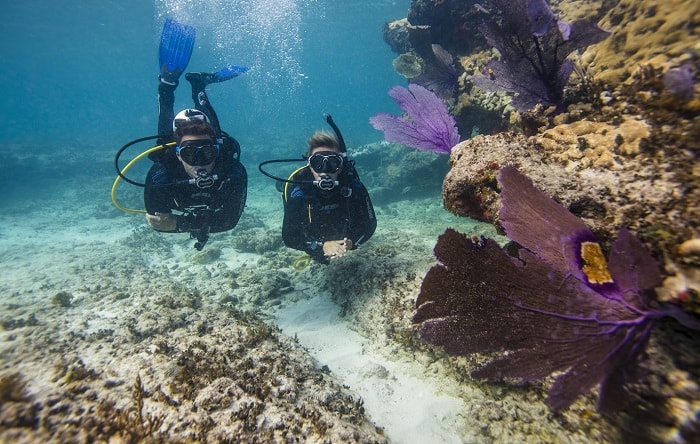 Marvel at, and immerse yourself in, the brilliance of underwater ecosystems as you explore Poseidon's realm. Brilliantly ornate tropical fish, colourful reefs and coral, the octopus, the tortoise, the squid, the seahorse and thousands more sea creatures await you under the sea. So for your next summer vacation, go scuba diving and perhaps meet Nemo and Dori.
06. Jet Skiing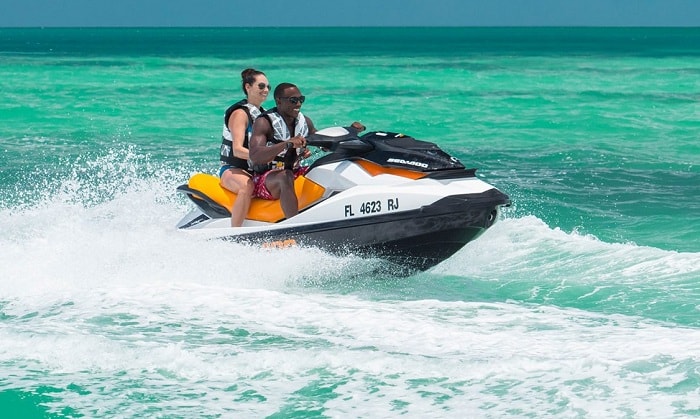 Oh my goodness, is this fun. A truly unrivalled experience in water, this is something that stays with you forever. Traditionally a rich man's toy, now it's easily accessible at rental stores. Be ready for some 1st class fun with this powerful machine as you ride through waves at awesome speeds.
07. Sailing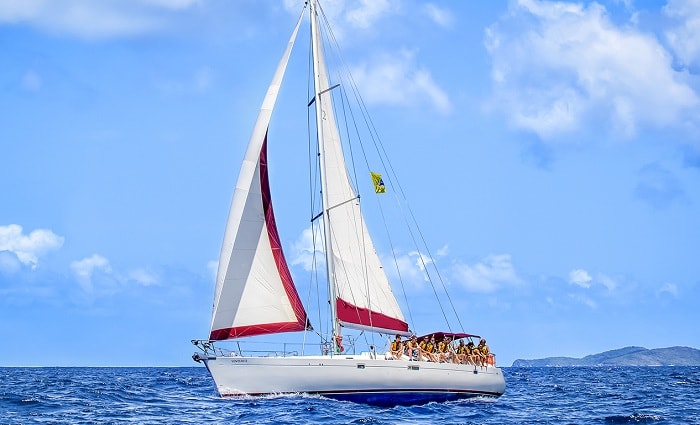 More expensive and harder than other water activities, this might just be the most rewarding of them all. It takes skill, team work and a degree of luck to be able to successfully sail. With some lessons, a reliable boat and a fearless crew, you should be able to captain your way through seas with ease.
08. Surfing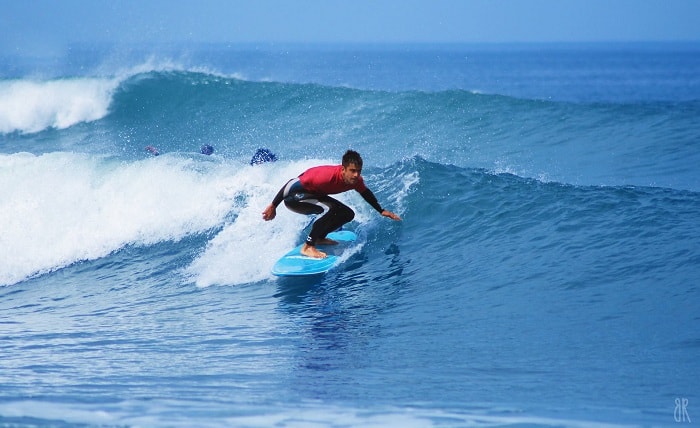 This thrilling and rugged sport attracts thousands of beginners every year. There is something about surfing that can't be matched. You're not riding waves with a powerful water-motorbike, nor do you have a team to support you in a wooden boat. It's just you and the sea. For such an exciting sport, there's something strangely Zen about it. It might take you a while, but after experimenting with different boards and fins that you can find at FCS, you'll soon be riding waves with ease.