In an unprecedented move, India has decided to offer visa on arrival to tourists from almost 180 countries. Unfortunately, Indian passport holders have very limited opportunities when it comes to visa on arrival to other countries. Still almost all the western countries reluctant to offer on arrival visa for Indians, hopefully, things will change in the future. According to International Air Transportation Association, right now Indians get visa-free or visa on arrival to 52 countries. Although visa-free or visa on arrival is provided, it is not necessarily a right. Technically, it is at the discretion of border control authority whether to allow you in or not.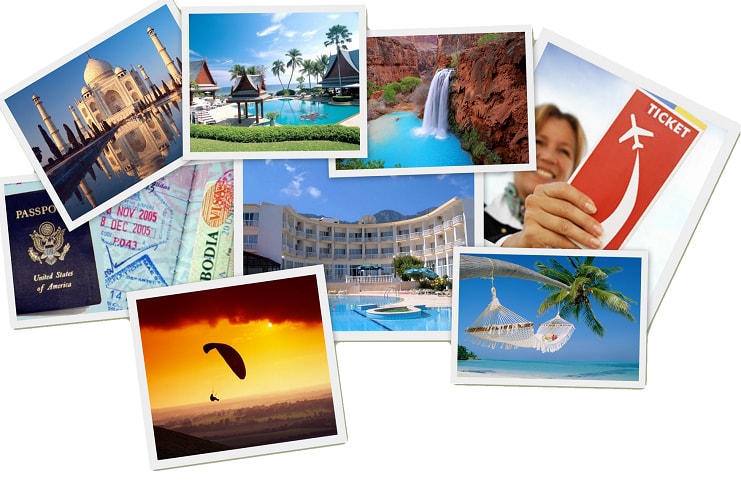 In some instances for Indian passport holders the country of residence is also a factor in determining the visa requirements. Like for instance, an Indian passport holder residing in US and having a green card is eligible to travel to Mexico, Canada, and a few Caribbean countries without a visa. If Indian passport holder is a resident in Japan having an Alien Registration Card then he or she can travel to South Korea for tourist purposes without visa.
Indian citizens can live and work freely in Nepal without the requirement of visa under the terms of Indo-Nepal Treaty and Friendship. For Bhutan also Indian citizens does not require visa.
The following is the list of few countries that offer visa on arrival or visa-free travel for Indian passport holders:
Asia:
Because of the friendly relations with India, most of India's neighbors in Asia offer visa on arrival or visa-free privileges for Indian passport holders:
Thailand: Probably the most favorite destination for Indians in Asia. More than one lakh visitors from India visit Thailand every year. Thailand offers 15-days visa on arrival. Few documents like flight and hotel reservation are to be submitted at the visa counter. Visa has to be obtained on first point of arrival. Visa cost is 1000 Baht to be paid in local currency only.
Indonesia: Indonesia offers visa on arrival for 30 days for Indian passport holders. Flight and hotel reservation documents need to be submitted for issue of visa. Visa on arrival fee is 35 USD.
Cambodia: Cambodia also offers 30 days visa on arrival. They are not that strict when it comes to documentation. Visa fee 30 USD.
Laos: Loas issues visa on arrival for 30 days. Visa fee is 40 USD for Indian citizens.
Hong Kong: Visa is not required if you are traveling for less than 14 days.
Maldives: A 30-day visa is issued on arrival for all nationalities. They are very strict about documents like airline and hotel reservations and enough funds to cover the entire trip.
Macau: Visa not required for 30 days.
Timor-Leste: Visa on arrival for 30 days.
In the Middle East, Jordan allows visa on arrival for Indians for two weeks.
Caribbean/North and South America
These countries allow visa on arrival or visa free for a certain period of time for Indian citizens: Jamaica, Grenada, Trinidad and Tobago, Dominica, Haiti, Ecuador, El Salvador, Saint Kitts and Nevis, Fiji, Bolivia, Guyana, St Lucia.
Africa
In Africa, lots of countries offer visa on arrival for Indian citizens: Madagascar, Ethiopia, Kenya, Seychelles, Mozambique, Mauritius, Tanzania, Djibouti, Tanzania, and Uganda.