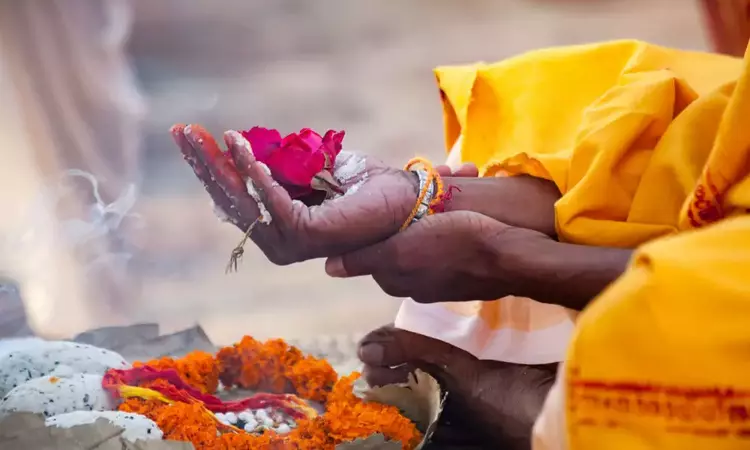 Tour Overview
Gaya is an ancient and historical city which is filled with religious and mythological significance. Sitting on the banks of river Phalgu it is one of the major tourist attractions in the state of Bihar. Surrounded by small rocky hills from three sides, age-old buildings on the inside and a lot of green areas, the city of Gaya offers its visitors a complete visual and sensory treat. Gaya has been mentioned in epics like Ramayana and Mahabharata making it one of the oldest surviving cities in the world.
Trip Highlights
Pind daan in the holy phalgu river
Darshan in Vishnupad mandir
Holy pujas at Gayatri and Brahmani ghat
Easy visit to pita maheshwar and pretshila
All puja rituals will be done by experienced priests
Gaya Pind Daan Tour Itinerary
Option 1 :Day 01 - Vishnu Pad Mandir
Our representative will guide you to this temple which is located on the bank of river Phalgu to start with the Pind Daan procedure. This temple houses a 40 cm long footprint of Lord Vishnu, which is imprinted on a solid rock which is covered by a silver plating basin. Each and every procedure of the Daan will be sorted from our side including the Pandits and Samagri. All this will be done on the banks of River Phalgu first at Brahmani Ghat and then at Gayatri Ghat. These Ghats are believed to be extremely important and pious in case of Pind Daan and is said to give the deceased 'moksha'. The second Daan will be at pita Maheshwar ghat after which you will be taken to Pretshila. Here the final processions will take place.
Finally, you will be taken to your hotel where you will freshen up and head on to your desired destination. You will be escorted by our representative till the railway station or airport.
Option 2 :Day 01 - Patna – Gaya (100km / 4 Hours)
After your arrival in Patna airport, you will be greeted by our representative who will take you to Gaya / Bodhgaya. You will be made to stay overnight at the hotel there where you will also be served a wholesome dinner.
Day 02: Gaya / Bodhgaya
Next day, after freshening up, you will be taken to the Vishnu Pad Mandir where the procedure and offerings of the Pind Daan will begin. Located on the banks of Phalgu River the Pind Daan process and offerings are taken care of by our representative. From Brahmin pundits to the Samagri we make sure that your Pind Daan procedure goes smoothly and without any hassle. Then you will be taken to Pita Maheshwar Mandir for the second leg of the Daan.
The final leg of the Pind Daan procedure will end at Pretshila after which you will be escorted back to your hotel for some rest and then you will be on your way to your desired destination.
Package Includes
Guided sightseeing tour
Pick up and drop off service
Meals as per itinerary
Accommodation as per itinerary
Driver allowance, parking charges, fuel price
Package Excludes
Any expense of personal nature
Extra charges in case of an emergency
Shopping, laundry, tipping, portage
Monument entrance fees, camera charges
Anything not in the inclusions section
Frequently Asked Questions
Q.When is the best time to visit Gaya?
A. The winter months from October to March are perfect for a visit to Gaya.
Q.What is the significance of Vishnupad temple in Gaya?
A. The Vishnupad temple in Gaya is home to a 40 feet long footprint of lord vishnu. The demon Gayasur is said to have been killed by Lord Vishnu by his foot at this spot.
Q.Who is supposed to perform pind daan?
A. The pind daan is performed mainly by any male relative of the deceased. However in case there are no male relatives then females are also permitted to perform this pooja.
Q.What is the average price of a pind daan ritual in Gaya?
A. The average price for pind daan in Gaya ranges between 11,000 rupees to 22,000 rupees.
Q.Can pind daan be done at home?
A. Yes, pind daan can be done at home.
Tour Description
| | |
| --- | --- |
| Duration | 01 Night / 02 Days |
| Destinations | Patna ➝ Gaya ➝ Bodhgaya➝ PatnaView More |
| Tour Price | ₹ 18,900 /- |
Chat with our Trip Advisor