Bounded by the Indian Ocean to the east and south and by the state of Kerala to the west, the state of Tamil Nadu lies in the extreme south of the country. The people of Tamil Nadu take pride in their Dravidian architecture, culture and language. The state has a perfect blend of both flat and hilly lands making the state one of the most sought after travel destinations in south of India. The tropical climate of the state creates the hottest months in May and June and the coldest months are December and January. 15 Percent of the land of the state is covered by thick forest making it one of the favourites among the adventure tourists. Tamil Nadu boasts of several National Parks, wild life and bird sanctuary which are more than a dozen in number.
The exotic state of Tamil Nadu is famous colourful culture, classic art, flavourful cuisine and its Dravidian style Hindu temples. The popular town of Kanyakumari is the discreet destination for watching sunset and sunrise over the ocean. Apart from the serene beaches in Chennai, Tamil Nadu house some of the most sought after hill stations in the country. There are 25 hill stations which are regularly frequented by travellers from all over the world. Following is the list of the popular hill stations in Tamil Nadu making it easier for you to plan your next trip.
1- Ooty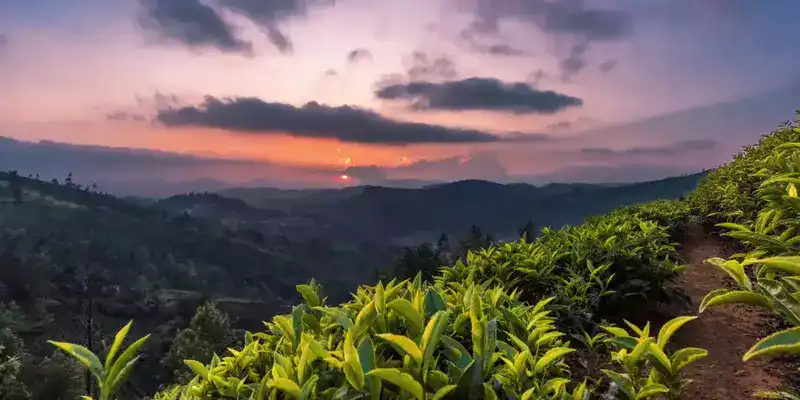 Known as the "Queen of Hills", Ooty is the most famous hill station in the state. Ooty has been one of the favourite destinations in Tamil Nadu for years. Although the place has been much commercialized because of the segmented number of travellers every year, somewhere the natural instinct of the city still exists. Witness the exciting view of Nilgiri Tahr and enjoy the natural beauty of this splendid hill station. The streams run clear alongside the deep forests and the thick fog covers you like a thick blanket. Ooty is also considered as a favourite choice among honeymooners because of the serenity in nature.
How to Reach Ooty
By Air: Nearest airport is in Coimbatore (88 Kms from Ooty)
By Rail: Nearest Railway station is Mettupalayam (40 Kms from Ooty)
By Bus/ / Road: Ooty has a bus stand of its own connecting from major cities like, Chennai, Bangalore, Mysore etc.
Things to Do in Ooty
Ride on Nilgiri Mountain Toy Train Camping, checking the homemade chocolates, attending summer festival of Ooty, Trekking at Glenmorgan, Birdwatching, cycling.
Places to Visit in Ooty
Toda Huts, , Dolphin's nose, Pykara, Wax world museum, Tea museum, Doddabetta Peak, Catherine waterfall, Pine forest, Honey and bee museum, Mariamman temple, St. Stephen's church, Ooty Boat house, Government museum, botanical garden, tea museum, Upper Bhavani Lake, Emerald Lake, Higginbothams Book Store
Best Hotels in Ooty
Sterling Ooty Fern Hill, Sterling Ooty Elk Hill, Accord Highland Hotel, Hotel Blue Hills International, Savoy, Fortune Resort Sullivan Court, Vincca West Downs Heritage Resort, Club Mahindra Derby Green Ooty, Greenwood Bungalow, Germ Park, Lebon Residency, Ambari Emerald.
2 – Yercaud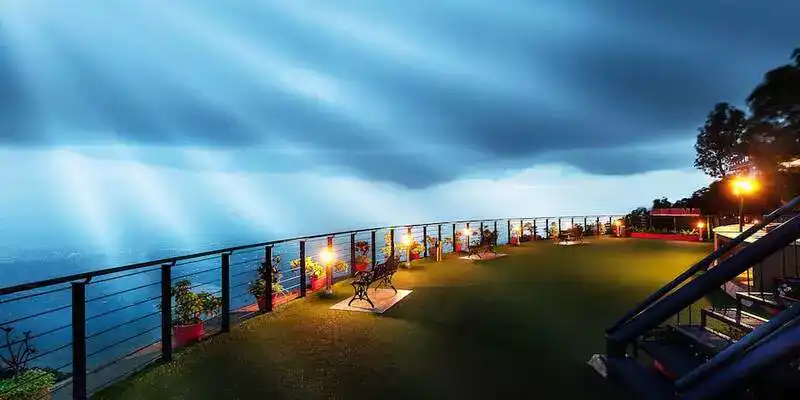 Best known for serenity in the state with lush green plantations, natural and manmade both lies Yercaud, another popular hill station in the state of Tamil Nadu. It is situated on Shivaroy Hill with an abundance of oranges, tea, pears, and coffee plantations. As a traveller, you may encounter many waterfalls and viewpoints here.
How to Reach Yercaud
By Air: Nearest airport is Salem Airport (38 Kms from Yercaud)
By Train: Nearest railway station is Salem Junction (38 Kms from Yercaud)
By Bus/ Road: Nearest bus station is in Salem (takes 45 mins from Salem)
Things to Do in Yercaud
Camping at Hilton, Trekking on Loop road, boat ride at Yercaud Lake.
Places to Visit
Yercaud Lake, 32-km Loop Road, Pagoda Point, Silk Farm and Rose Garden, Bears Cave, Kottachedu Teak Forest, Kiliyur waterfall, Sri Raja Rajeshwari Temple, Tipperary View Point, The Grange, Deer Park, Lady's Seat, Anna Park, Orchidarium, Annamalaiyar Temple View Point, The Servaroyan Temple, Norton's Bungalow, Karadiyur View Point.
Best Hotels in Yercaud
The Brook Resorts & Spa, Sterling Yercaud, Shambala Resort & Spa by Sparsa, Grange Resort, INDeco Lake Forest Hotel, Grand Palace Hotel and Spa Yercaud, LA Four Seasons, Grand Signature Hotel & Spa, Hotel Aradhana Inn, Casita Inn – A Luxury Club House, Dreams Paradise.
3- Coonoor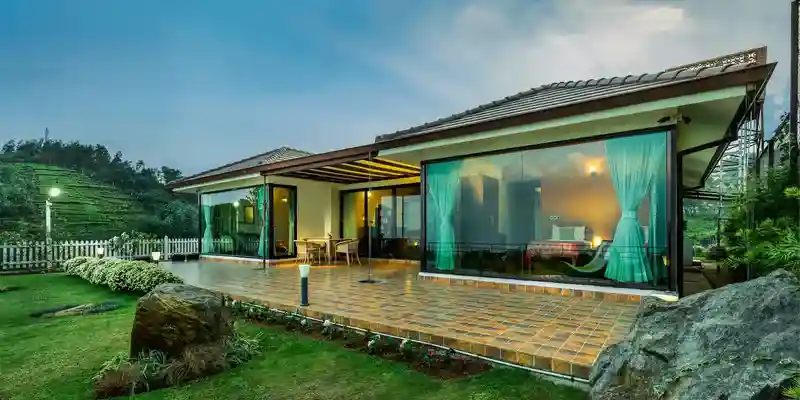 Known for large tea estates and long- winding roads, Coonoor is another popular hill station in Tamil Nadu. Coonoor is 17 kms from the hill station of Ooty. Coonoor is famous for producing the delicious Nilgiri tea, its thick and soft tea estates and an incomparable view of the valley. The ideal way to explore this beautiful town in Tamil Nadu is through the toy train. Due to the popularity of the town, there are several big and small hotels lined up along the hill to suit every kind of budget.
How to Reach Coonoor
By Air: Nearest airport is Coimbatore Airport (45 Kms from Coonoor)
By Train: Nearest railway station is Mettupalayam railway station (45 Kms from Coonoor)
Coimbatore railway station is 75 Kms away, however, it is connected better to the nearby places.
By Bus/ Road: There are well connected buses to the cities plying from different parts of the country.
Things to Do in Coonoor
Hiking, Trekking, picnic.
Places to Visit in Coonoor
Nilgiri Mountain Railways, Hidden Valley, Sim's Park, Lamb's Rock, Law's Falls, High Fields Tea Factory, Catherine Falls, Indian Bakery, Droog Fort, Katary Waterfalls, Acres Wild, Pony Needles.
Best Hotels in Coonoor
Kurumba Village Resort, Tea Nest, Neemrana's, Great Window Resorts, Gateway Coonoor, Hotel Vivek, YWCA Wyoming Coonoor, Sunvalley Homestay.
4- Kodaikanal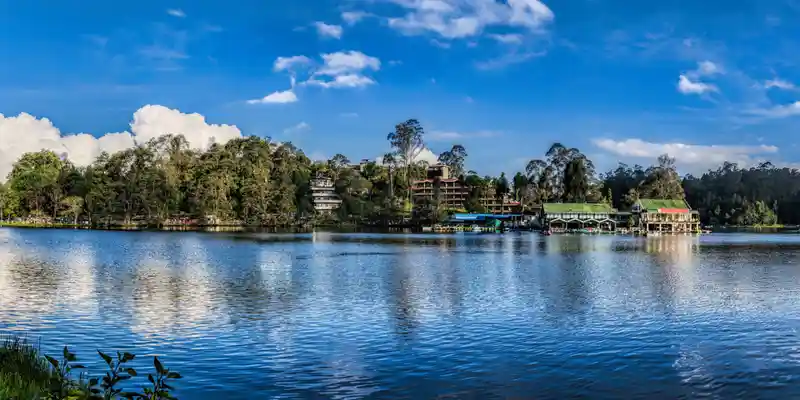 The hill station of Kodaikanal is situated in the upper Palani Hills in the state of Tamil Nadu. Surrounded with natural beauty, Kodaikanal is a favourite paradise for travellers who have relaxation on their minds. The thick forests; wherein the trees are believed to be hundreds of years old, quiet lakes and streams and the picturesque valley contribute together to give Kodaikanal "Princess of Hill stations" title.
How to Reach Kodaikanal
By Air: Nearest airport is Madurai (120 Kms from Kodaikanal)
By Train: Nearest railways station is Kodai Road (100 Kms from Kodaikanal)
By Bus/ Road: Kodaikanal Bus stand is well connected to the buses plying from different cities.
Things to Do
Rock climbing, Hiking, Trekking, Night Safari, Bird watching, Boating.
Places to Visit in Kodaikanal
Kodaikanal Lake, Coaker's Walk, Dolphin's Nose, Caps Valley Viewpoint, Pillars Of Nature, Guna Caves, Bear Shola Falls, Bryant Park, Pine Forest, Berijam Lake, Karuna Farm, Kanyakumari Road.
Best Hotels in Kodaikanal
The Tamara Kodai, Great Trails Kodaikanal By GRT Hotels, Holiday Home Resort, Sterling Kodai Valley, Hotel Kodai International, Hotel Grand Palace, Hotel Jai, Le Poshe by Sparsa, Lilly's Valley Resort, The Carlton, Altius Nest, Kodai Resort, Hilltop Towers, Hotel JC Grand, Hill Country Kodaikanal, Country Club Valley Vista, Benzz Park Kodai, Zacs Valley Resort, KBS Sree Paradise Kodai, Zostel Kodaikanal.
5- Kolli Hills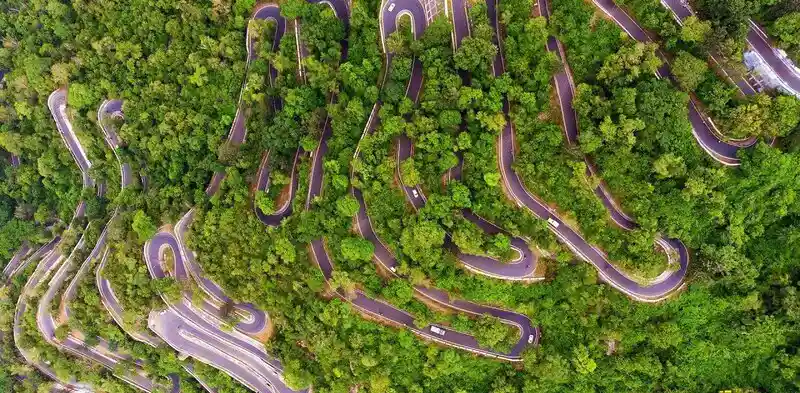 Gradually gaining popularity is a small hill station, Kolli hills, some 52 kms away from Salem City. According to the legends, there existed the ghost of 'Kolli Pavai', and that is how the town received its name. 'Kolli Pavai' literally means 'mountain of death'; yet the town is worth paying a visit because of its sharp hills, high altitude mountains, the water bodies, mysterious caves and the lush green landscapes.
How to Reach Kolli Hills
By Air: Nearest airport is Salem airport (66 Kms from Kolli Hills)
By Train: Salem Junction is the nearest railway station (46 Kms from Kolli Hills)
By Bus/ Road: Kolli Hills has a bus stand of its own connected to major cities.
Things to Do in Kolli Hills
Trekking to Bogar and Kayanavandhu Caves, stay at wood houses, explore the several viewpoints such as Sirumalai viewpoint, Seekuparai viewpoint, Selur viewpoint, Binnam viewpoint.
Places to Visit in Kolli Hills
Arapaleeswarar Temple, Tampcol Medicinal Farm, Botanical Garden, Kolli Hills, The Siddhar Caves, Puliancholai, Vasalurpatty Boat House, Masilla falls, and Namma Falls.
Best Hotels in Kolli Hills
Silverline Retreat Hotel, Ulo Rejoice Villa Resorts, Akshya Residency, Mahendravanam VHM Resorts, Sanu International, Nala Hotels, Hotel Shanthi Inn Grand, Hotel Green Ridge, YMCA Program Centre, AMR Evergreen Hotel.
6- Kotagiri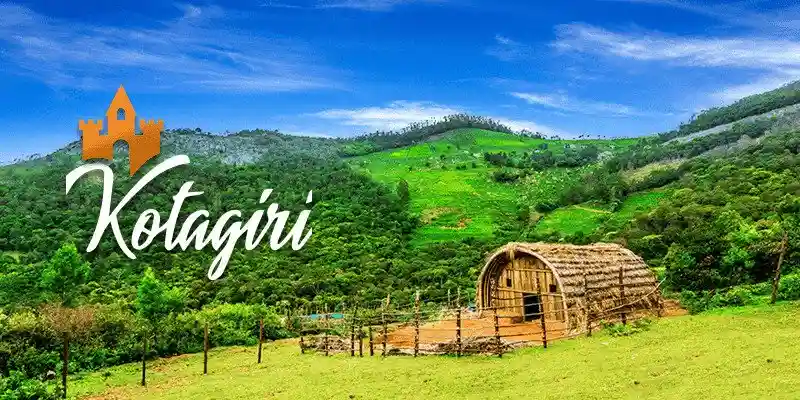 Surrounded by green lush hills of Nilgiri, lies the popular trekking destination of Kotagiri hill station. It is the third largest and oldest hill station in the Nilgiris. The climate of Kotagiri is considered the best in the world. It was once known to be the summer resort of the British. The quiet and serene town of Kotagiri is situated in an 'open-terrace' massif unlike other hill stations of Ooty and Coonoor.
How to Reach Kotagiri
By Air: Coimbatore Airport is the nearest to the town (46 kms from Kotagiri)
By Train: Nearest railway station is Coonoor (21 Kms from Kotagiri)
By Bus/ Road: The Kotagiri bus stand is well connected with cities like Trichy, Coimbatore, Erode, Mettupalayam and Tirupur.
Things to Do in Kotagiri
Trekking, Hiking, visiting Kodanand viewpoint
Places to Visit in Kotagiri
Catherine Falls, Doddabetta Range, Elk Falls, Rangaswami Pillar, Longwood Shola, Kodanand viewpoint, John Sullivan Memorial, Nehru Park, Snowdon Peak. Nilgiris Museum.
Best Hotels in Kotagiri
Green Nest Resort, Lakshmi Holiday Inn, Teanest Nightingale, Hanging Huts, The Door to Nirvana Hostel, Orange Pekoe Hotel, Dream Nest Resorts, La Maison, Nook & Cranny – A Wandertrails Stay, Peri Resorts, Garuda Park Resort Kotagiri
7- Anamalai Hills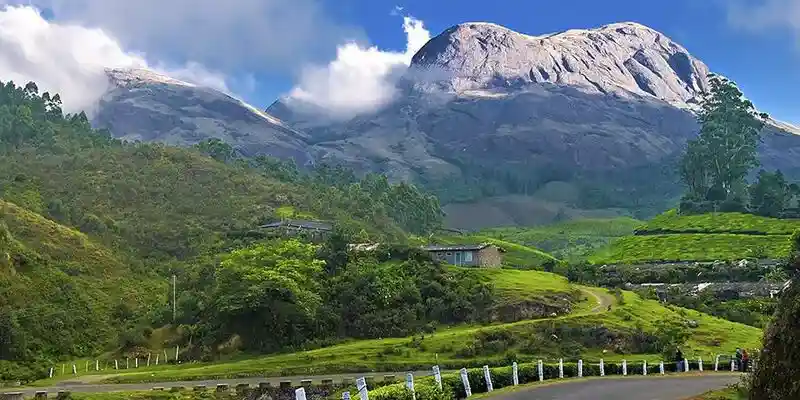 One of the most popular and sought after hill stations, Anaimalai hills, is only 14 kms away from Pollachi, Tamil Nadu. It is also known as Elephant Mountains being the home to wild elephants. The hill station takes extreme proud in being the owners of extensive natural sources and astounding wildlife. Annamalai Hills is known as Sonachalam, Arunagiri, Arunai, Arunachalam, and Sonagiri. Thick monsoon forests boast of quality species of trees like sandalwood, rosewood, teak, and sago palms.
How to Reach Annamalai Hills
By Air: Nearest airport is Coimbatore International Airport (60 Kms from Annamalai)
By Train: Nearest railhead is Coimbatore railway station (48 kms from Annamalai)
By Bus/ Road: Frequent bus services are available from Pollachi to Coimbatore and Palani. Taxis can be hired to reach the desired destination.
Things to Do in Annamalai Hills
Visit the viewpoint, trekking, temple hopping
Places to Visit in Annamalai Hills
Anamalai Tiger Reserve, Loam's View Point, Pollachi Jeep Tourism, Tirumurthi Temple, Badrakaliamman Temple, PoornaAyur.
Best Hotels in Annamalai Hills
Madhava Inn, Great Mount Coco Lagoon, Ambrra River Resort, Residency, Anamlalais Hotel Private Limited, Sakthi Hotel, Kairali – The Ayurvedic Healing Village, WelcomHotel Coimbatore, Hotel Nachas, Hotel Saravana Grand.
8- Javadi Hills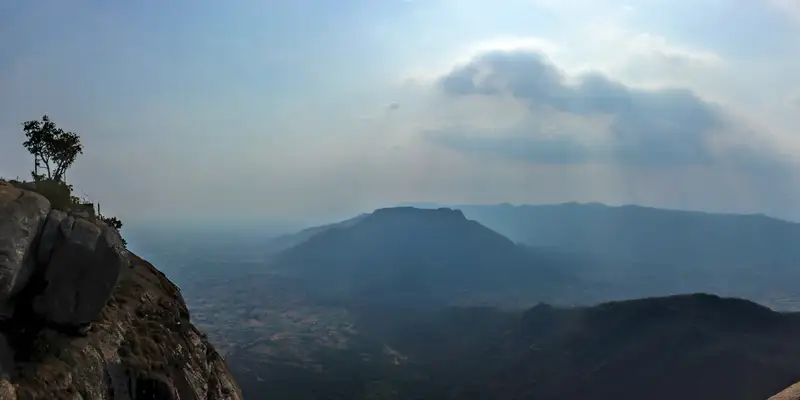 Javadi Hills, the commercially unexploited beautiful hill station lies in the Eastern Ghats extension of Tamil Nadu. Tamil Nadu is not only home to a bustling hill station Ooty, but it also houses a quiet and unexplored hill station like Javadi hills which is also known as Javadu Hills. Inhabited mostly by the tribal communities, Javadi Hills is located close to Vaniyambadi. Home to several waterfalls and treks, Javadi Hills is must visit destination for travellers who like outdoor activities.
How to Reach Javadi Hills
By Air: Nearest airport is Vellore airport (78 Kms from Javadi Hills)
By Train: Nearest railway station is Katpadi (54 kms from Javadi Hills)
By Bus/ Road: Well connected with surrounding cities. Advice: Do not drive alone at night as the region is secluded.
Things to Do in Javadi Hills
Trekking, boat rides
Places to Visit in Javadi Hills
Bheema Falls, Komutteri Lake, Kavalur Observatory, Glass House- Melpattu Village.
Best Hotels in Javadu Hills
Hotel Trisul, Hotel Rama Krishna, Hotel Ganesh International, Hotel Arunachala, Hotel Radha Lodge, Hotel Aruna Lodge, Hotel Thirumagal Lodge, Hotel Udipi Brindavan Lodge.
9- Meghamalai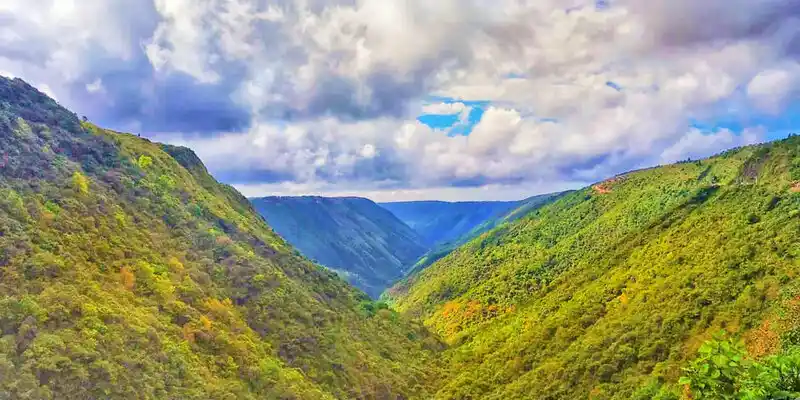 "High Wavy Mountain" is what Meghamalai is famous as. This hill station is situated in the Theni district of Tamil Nadu. Meghamalai Hill has not been much explored and that is what makes the region beautiful and clean. The vast tea and cardamom plantations add to the beauty of the hill station. It is a haven for nature lovers with huge wildlife and bird watching sanctuaries. A walk through the tea estates and the dam are an experience worth coming here for.
How to Reach Meghamalai Hills
By Air: Nearest airport is Madurai Airport (Half an hour drive to Meghamalai)
By Train: Nearest railway station is Madurai Railway Station (119 Kms from Meghamalai)
By Bus/ Road: The town is well connected with major cities around the city.
Things to Do in Meghamalai
Trekking, bird watching, exploring the wildlife
Places to Visit in Meghamalai
Vellimalai, Meghamalai Falls, Vaigai Dam, Megamalai Wild life Sanctuary.
Best Hotels in Meghamalai
Pepy Tamilan Homestay, Hotel Lemurian Heritage, Hills & Hues, Aranya Nivas KTDC, Forest Canopy, Spice Village, Wood Note Thekkady, Chrissie's Hotel, the Elephant Court, Hotel Treetop, Summit Hampton Hotel & Spa, Peppervine Hotel, Greenwoods Resort.
10- Velliangiri Hills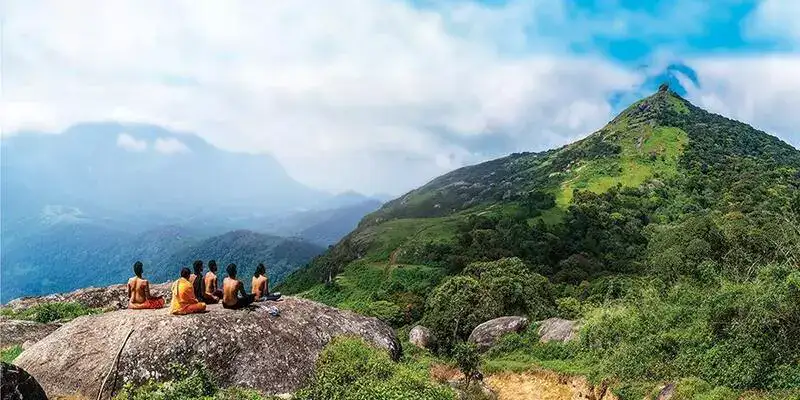 Situated close to Nilgiris and Coimbatore lies the hills of Velliangiri. The hills are also known as the "Kailasha of the South" because of the Shiva Temple here. It is located in Attapady Plateau surrounded by four hills. Standing 1778 meters above the sea level, these hills are considered holy and are worshipped by locals of Attappadi.
How to Reach Velliangiri Hills
By Air: Nearest airport is Coimbatore Airport (30 kms from Velliangiri Hills)
By Train: Nearest railway station is Palakkad Railway Station (20 Kms from the hills)
By Bus/ Road: Buses are available from Gandh Puram for the hills.
Things to Do in Velliangiri Hills
Trekking
Places to Visit in Velliangiri Hills
Adiyogi Shiva, Dhyanalinga Temple, Kovai Kutralam Water Falls, Kovai Kutralam, Surya Kund, Siruvani Reservoir, Bethesda International Prayer Centre, Kava, Dhoni Waterfalls.