Helicopter Tour to Do Dham by Timberline Helicharters
Home » India » Uttarakhand » Helicopter Tour to Do Dham by Timberline Helicharters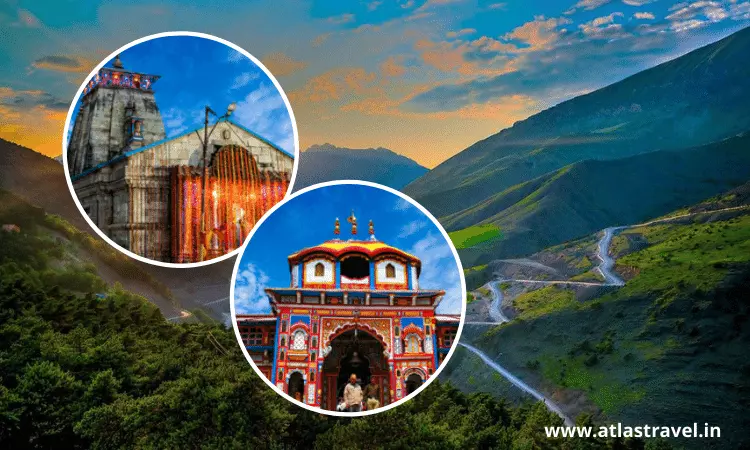 Timberline Helicharters presents you with an exclusive and special helicopter package to these two holy destinations. Being two of the most highly revered dham sites, the open season for char dham yatra experiences endless hours of road blocks and unreliable road conditions.
This will not only test your patience but in some cases it will prove to be hazardous to you or your loved ones. Make the choice of going on a do dham yatra by helicopter which is not only a scenic route but it is also one of the quickest and the safest ways of going on this sacred journey. You will be able to have a stunning aerial view of the lush green valley below and will be a memorable experience.
VIP darshan at Kedarnath and Badrinath
Sightseeing in Badrinath
Smooth transfers
Thrilling ride on helicopter
Bird's eye view of the Himalayan valley
Day 1 : Kedarnath And Badrinath Package From Timberline Helicharters
Early morning you will be made to board the helicopter by 7 am from the Sahastradhara helipad at Dehradun. After covering a 1 hour distance of helicopter yatra you will be reaching the helipad at Kedarnath by 8 am, which is located at a mere distance of 500 metres from the main temple of Kedarnath. The passengers will be required to buy a priority or VIP darshan slip and go on to perform their puja and darshan rituals.
You will then be made to depart from Kedarnath at 10 am and you will be reaching Badrinath Dham by 11 am. Once you reach Badrinath you will be made to transfer to your allotted hotel here where you will freshen up and relax for bit. You will then be provided with a hearty lunch meal at the hotel. After completing your lunch you will be made to go on a local sightseeing tour of Mana Village.
You will be spending the night at hotel Sarovar portico.
Day 2 : Kedarnath Departure
Early in the morning before the break of dawn you will be taken to Badri Vishal for attending the special Abhishek puja here. After the completion of this Puja you will be given some breakfast meal. Finally, you will be made to head for the helipad at Sahastradhara in Dehradun.