As one GMVN official said, some devotees are even seeking reservation of cave for up to a week also. However according to regulations GMVN can only give 1 day of stay at the cave.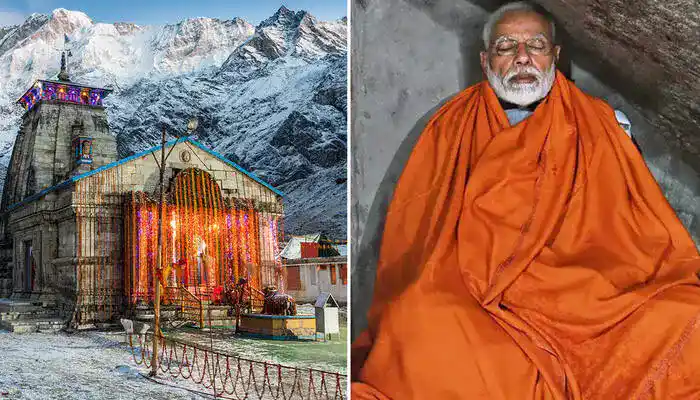 After the election campaign of the Lok Sabha election (2019), Prime Minister Narendra Modi had mediated in the cave of Kedar valley. People have started booking the meditation cave to perform meditation here. the situation is that the booking of Garhwal Mandal Vikas Nigam has till September has been completed. This cave has been built two kilometers above Kedarnath Dham.
There are many caves around eleventh Jothilingam Lord Kedarnath Dham, whose search is being done by the district administration. The administration has the proposal to construct three to five caves.
On the right side of the Kedarnath Temple and about two km above a cave has been constructed, in which Prime Minister Narendra Modi had meditated. Since the cave gathered the attention of the Prime Minister, people are also excited to meditate in this cave.
There have been long queues for people looking to meditate in the cave. So far, 30 people have done yoga in this cave and have garnered an income of 50 thousand for Garhwal Mandal Vikas Nigam. The situation is that August, September and many people have come to GMVN for the booking book till October.
GMVN official told that some devotees wish to book the cave for a week or so. But only a day is given to the cave by GMVN. Regional Manager of GMVN says that they are getting a very good response.