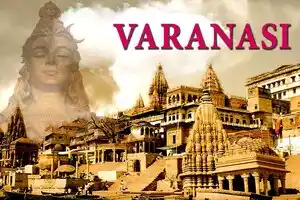 Varanasi enjoys distinct fame for being the country's 'religious and cultural capital'. But apart from its auspicious Ghats, religious kiosks and many spiritual ashrams, the trading and commerce potential of the city too garners special attention for it. There are many places to go for shopping in Varanasi. Thus, when you are at Varanasi, the multiple shopping options you get will make you simply spoilt for choice.
What to Buy in Varanasi?
There are certain items that make Varanasi famous. The following items are a must-buy when you are at Varanasi.
Varanasi Silk
Varanasi is well known for its wide variety of silk fabrics. The soft and glossy Banarasi silk exhibits painstaking & skilled craftsmanship. Thread Work in gold, as well as silver, adds all the needed gorgeousness to the Banarasi silk. Every Indian bridal trousseau will definitely include a Benarasi silk Saree which is a sure-shot emblem of the typical feminine grace & elegance. Apart from Sarees, you could get a variety of other silk products at Varanasi such as silk scarves, Dupattas, shawls, dress materials etc.
Jewelry
Varanasi's way of life is deeply rooted in traditions. Thus, you could shop heavy traditional and antique look jewelry in pure gold at Varanasi. Also, jewelries like glass bead ornament sets plus glass bangles are available in plenty at Varanasi and come in a wide range of variety & prices.
Puja Commodities
Various Puja Samagri or commodities can be bought for cheap at Varanasi. For instance, you could buy items like brass kamandalam, Brass Ghanti or bell, jerry cans for storing Ganga Jal, incense stick stands, Rudraksha beads, sandalwood, Vermillion, incense stick etc.
Handicrafts
Hand-knotted Mirzapuri carpets, wall hangings, clay toys, wooden toys, handcrafted masks, brassware, copperware are some of the notable handicrafts you could buy at Varanasi for a quite affordable price. The carpets especially enjoy a distinct reputation for their captivating hues and patterns.
Musical Instruments
The city has some very adept musical artisans who have all the knowledge and craftsmanship to design the finest of musical instruments. Many great musicians like Ustad Bismillah Khan, Ravi Shankar etc preferred buying their instruments from Varanasi. If you are drawn towards traditional instruments then Varanasi is one place where you could buy some best quality traditional instruments like sitar, Shehnai, flute, table, Pakhawaj.
Books
For bookworms, Varanasi is indeed a paradise. Here you can buy some rare traditional books on literature, poetry, theology and philosophy etc.
Food
Varanasi is well known for its juicy and pulpy Langda Aam or Mangoes and also for the Banarasi Paan. The mangoes available here are of the sweet-sour taste. Benarasi Paan or betel leaf chewing has become an integral part of the Varanasi culture. Here guests are greeted with a betel leaf folded in a typical triangular shape and spiced up with diced fruits and Masalas.
Where to Go Shopping in Varanasi?
The major shopping areas of Varanasi include places like Vishwanath Gali, Gyanvapi Chowk, Golghar, Thatheri Bazar, Dasaswamedh Dali, Lahurabir.
The best stores to buy Benarasi silks are Ganga stores [Shivala Road], Mohan silk stores, Bhagwan Silks, Mahalaxmi saree house, Mehrotra Silk Factory. The best stores to buy handicrafts at Varanasi are Arts and Curios, J.R Ivory, Kashmir crafts [Hathua market], S.L Handicrafts [R.H Towers]. The best places to buy mangoes or betel leaves at Varanasi are the street corners. There are several stalls that will be selling these food items. Puja commodities too can be bought at the various street stalls as well as at stalls near the temples of the Varanasi Ghats. Musical Instruments at Varanasi may be brought from the various shops in and around Bengali Tola. The best stores to buy books at Varanasi are Pilgrims Book House, Indica Books, Universal book house. The best stores to buy jewelry in Varanasi or Banaras Jewellery house, Narayan Das Saraf Jewelers, Hare Krishna Jewelers, Gyan Singh Laxmi Jewelers.