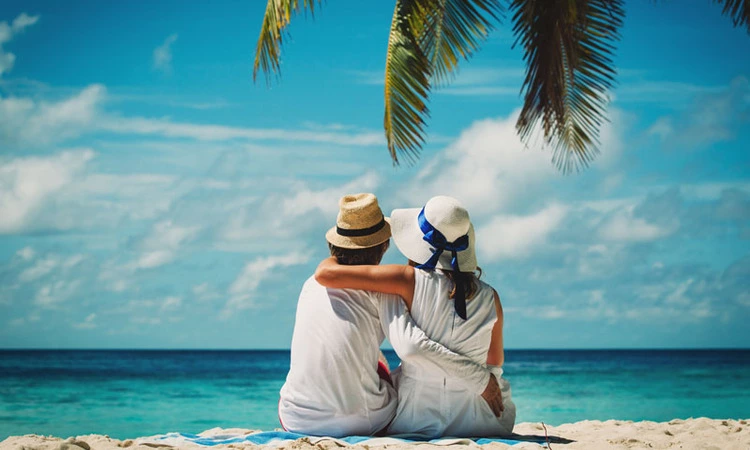 Tour Overview
After the bustle of the wedding is over, you will be looking forward to the next important step, which will be your honeymoon. South India is the perfect place to visit with your better half, where you witness some of the most calming, peaceful and refreshing environment. From the tranquil backwaters, lush green hills and delicious food to the mesmerizing beauty of the surroundings complete with cascading waterfalls, South India promises every honeymoon a memorable time. Plan your Southern honeymoon tour and come back with a lifetime worth of memories.
Trip Highlights
Full day of Ooty sightseeing tour
Kodaikanal sightseeing tour
Munnar local sightseeing and excursion
Ecotourism activity in Periyar
Backwater cruise in Kumarakom
South India Honeymoon Tour Itinerary
Day 1 :Arrival in Coimbatore – Ooty (85 Kms / 3 Hours 20 Mines)
Upon your arrival in Coimbatore, our tour representative will guide you to the bus from where you will be taken directly to Ooty. It will be late afternoon by the time you arrive in Ooty. After getting checked in to your hotel, you will be taken for a romantic evening boat ride on the peaceful Ooty Lake.
You will finally be headed back to your hotel where you will be spending the night.
Early in the morning you will have your breakfast and commence your local sightseeing tour of the city also known as queen of hill stations, starting with a soulful visit to the Government Botanical Garden.
Divided into numerous tiny sections and situated on the lower level slopes of Doddabetta Peak, this terraced layout garden is home to some of the most beautiful and lesser known colorful flowers. Stroll through the exotic collection of fragrant flowers and take in the surrounding unparalleled beauty of the place. You can also sit amidst the charming flowers that are bursting vivid colors throughout the year and each quadrant of the garden is neatly adorned with whimsical plants. This place is something right out of a fairytale and a must visit for honeymooners.
Your next magical destination here will be Ooty Lake, which covers a wide area of 65 acres. Couples can choose a house boat ride which the lake officials offer. Along with being a peaceful and serene option for newlyweds, this boat ride offers them an opportunity to bond with each other on the shimmering blue sea. Although this is an artificial lake which was built in the year 1824, the beauty that surmounts this lake is pure and original.
Your next destination will be the hidden gem of Glenmorgan, which is located at a comfortable distance of 25 kms from the main city of Ooty and is home to one of the oldest tea estates. This is an ideal picnic spot for newly married couples where every inch of the land is carpeted with greenery. Another feature that makes this place so pleasing and attractive is the peaceful environment that envelopes the whole area.
Your evening time will be reserved for you to shop for some of the interesting souvenirs and local items of your interest. These products range from handmade chocolate, truffles, fudge, fresh spices like nutmeg, essential oils and more, that will make your partner happy.
Day 3 :Ooty – Coonoor (21 Kms / 1 Hour) – Ooty
After having your breakfast in the morning you and your partner will be driven to the magical land of Coonoor. Your romantic getaway will kick start with a visit to the magnificent Sim's Park.
This wonderful amalgamation of park and botanical garden gives way to one of the most stunning and colorful beauty you can witness. Developed carefully along the natural contours and periphery this park is a great option for couples looking to have some quiet and alone time away from the maddening crowd, amidst the pleasing landscapes.
Your next stop will be a small town tucked away from the main town of Ooty, which is Wellington. This town is home to some of the most picturesque and romantic sites in Tamil Nadu one of the them being the upper Bhavani Lake.
This lake is the place where the River Bhavani enters the plains, and gives way to the spectacularly mesmerizing views of the wide, open, blue, shimmering lake. Couples can sit by this peaceful lake and have a picnic for themselves. Spending time here will definitely prove to be an extremely calming experience.
Your next stop will be the high tea factory, where you and your better half will enjoy some freshly prepared tea from the freshly picked tea leaves from this enormous tea estate. You can also choose to stroll among the tall tea plants and breathe in the fresh aromatic air.
After a memorable and refreshing day, you will be escorted back to your hotel in Ooty where you will rest and prepare yourself for another magical day.
Day 4 :Ooty – Kodaikanal (250 Kms / 6 Hours 30 Mines)
Your journey towards the lovely destination of Kodaikanal hills will commence post breakfast. It will take you 6 and half hours to reach the said destination. Upon your arrival in Kodaikanal, you will be lead to your hotel where you will be checked in. late evening is for you and your better half to enjoy the stunning and lush views that surround your hotel. This day is free for you to leisure away and spends some time bonding with your partner. Explore the town and walk amidst the vibrancy of the town. You will be spending the night at your hotel and prepare for your next day which will be equally promising and romantic.
Day 5 :Kodaikanal Sightseeing
Your day will start off with a refreshing visit to one of the most impressive peaks here, which is the Perumal Peak which rises up to an elevation of 8,005 feet.
You can take a romantic walk among the tall trees and lush greenery and fall in love with the scenic beauty of the hills. The rising and falling hills gives way to some of the most panoramic and picturesque landscapes that is extremely romantic for newlyweds. Here the endless chain of lush green hills will form your backdrop that will definitely prove to be a great way to kick start your Kodaikanal sightseeing tour.
Your next destination will be Dolmen circle, which is a unique megalithic structure set amidst the soothing and enticing environment. Here you will have the opportunity to spend some quality time with your partner and enjoy this calming time with your loved one. You will also be able to experience the splendid rich history of the place.
Your next stop will be the famous Vattakanal falls, which is considered as one of the most attractive places for honeymooners and newlyweds. You can enjoy the cool breeze from the falling water and the surrounding soothing environment. Surrounded by thick and dense forests, this waterfall location provides one of the most stunning and picturesque views for newlyweds.
Your evening time will be reserved for you and your partner to do some shopping and exploring the city. After the day ends, you will be taken back to your hotel, where you will relax the night away and get ready for the next day.
Day 6 :Kodaikanal Personal Day Out
This day is free for you and your partner to roam around and explore the city on your own. This day is completely up to you and how you would like to spend it. Discover the nearby places along with your loved one and take away with you a lifetime of memories. Be sure to be safe and return back to your allotted hotel to spend the night.
Day 7 :Kodaikanal – Munnar (163 Kms / 4 Hours 45 Mines)
You will be made to head towards one of the most scenic hill stations in South India, Munnar, and post breakfast. The journey is a long one and takes almost 5 hours to reach. Upon your arrival here, you will be taken straight to your hotel where you will be smoothly checked in and spend the evening doing leisurely activities.
Day 8 :Munnar Local Sightseeing
This will be the day when you will be exploring the wonderful town of Munnar.
Your romantic tour day at Munnar will commence with a visit to Mattupetty Dam, which is not only a vital source for yielding power but also offers stunning views of the water falling from great heights. The green surroundings and the nearby shimmering lake make this dam an ideal picnic spot for newlyweds and honeymooners.
Your next stop will be the gorgeous Attukal falls, which is a must visit for couples looking to spend some time away from the maddening crowd and have some peace. The cascading waterfalls offer its visitors with cool breeze that sprays across them and provides some relief from the heat. Covered in every shade of green this waterfall serves as an oasis for nature lovers.
You will then make way to Marayoor, which is known for being the hub of sandalwood trees. The air in this place is laced in the fragrance of naturally growing sandalwood trees. You and your partner can take a walk among the aromatic heaven of sandalwood and explore the untouched, pristine spot which will be a one of a kind experience.
On your way back to the hotel in the evening you will be taken for a visit to the famous echo point. Here you can scream out the name of your loved one and hear the hills screaming it back. This place is nestled amidst the lush green mountains and also has a lake in the middle which offers boating facilities too. Truly a fun and unique way to spend some quality time with your partner.
After a fun and productive day you will be taken back to your hotel where you will be spending the night.
Day 9 :Munnar – Periyar (85 Kms / 2 Hours 30 Mines)
You will be headed to the pride of South India, Periyar. Home to a stunning collection of flora and fauna, this land is perennially covered in a green carpet with the Periyar River flowing through.
Upon your arrival at Periyar, you will be taken to perform some eco-tourism activities by the Periyar River which includes interesting activities like, bamboo rafting, border hiking, experiencing the tribal heritage and more! The plethora of things to do around here is varied yet one of a kind. The surrounding coconut groves and trees serve as the perfect picnic and relaxation spot from where you can witness the lovely nature surrounding you.
The entire village is submerged in a romantic aura and ambience making it one of the best spots in South India for newlyweds as well as nature lovers.
After a whole day filled with fun activities you will finally be taken to your assigned hotel where you will be spending the night.
Day 10 :Periyar – Kumarakom (76 Kms / 2 Hours)
This is the day when you will head out to the stunning and picturesque backwater destination of Kumarakom.
Upon reaching here you will be taken to one of the most visited places by honeymooners and newlyweds, which is Kumarakom Bird Sanctuary. Located on the banks of River Vembanad Lake and set in the beautiful backwaters of Kerala, this sanctuary is one of the favourite spots for migratory birds from all across the world. Surrounded in deep lush greenery this bird sanctuary is a haven for nature lovers and honeymooners. Your entire time will be spent here in exploring the breathtaking wilderness.
You will finally be taken back to your hotel where your night will be spent.
Day 11 :Kumarakom (Backwater Cruise)
This day will definitely be one of the most memorable days of your South India honeymoon tour package.
You will be taken on a cruise of the calm backwaters on an elegant and comfortable houseboat. Southern India is known for its houseboat cruises being one of the most splendid experiences. Then entire journey on the boat will take you across the serene backwaters lined with coconut groves. All the food items and stay will be arranged from our side which will ensure you a comfortable stay here with your loved one.
Day 12 :Alleppey – Cochin (54 Kms / 1 Hour 20 Mines)
The following morning will mark the conclusion of your memorable houseboat journey. You will then be taken to Kochi via Alleppey where your romantic honeymoon journey will come to an end.
Package Includes
Guided sightseeing tour
Pick up and drop off service
Meals as per itinerary
Accommodation as per itinerary
Driver allowance, parking charges, fuel price
Package Excludes
Any expense of personal nature
Extra charges in case of an emergency
Shopping, laundry, tipping, portage
Monument entrance fees, camera charges
Anything not in the inclusions section
Frequently Asked Questions
Q.Which are the best places for a December honeymoon in south india?
A. A December honeymoon in south India is best spent in places like: Pondicherry, Munnar, Alleppey, Coorg, Kanyakumari etc.
Q.What are the top activities to do in Kodaikanal?
A. Top activities in Kodaikanal are: organic farm camping, forest tour, trekking, camping, hiking, kurangani hills visit etc.
Q.Which mode is best to reach Munnar?
A. Local public transportation is not available properly within the city. It does not have its own airport or railway station so taxis, cabs or private vehicles are the best mode.
Q.Which animals can be spotted in Periyar national park?
A. The sanctuary is noted for its herds of Indian elephants, sambar deer, tigers, leopards, rare lion tailed macaques etc.
Q.What is Kumarakom famous for?
A. Kumarakom is famous for its enchanting backwater cruises.
Tour Description
| | |
| --- | --- |
| Duration | 11 Nights / 12 Days |
| Destinations | Coimbatore → Ooty → Coonoor → Kodaikanal → Munnar → Periyar → Kumarakom → Alleppey → CochinRead More |
| Tour Price | ₹ 75,900 /- |
Chat with our Trip Advisor