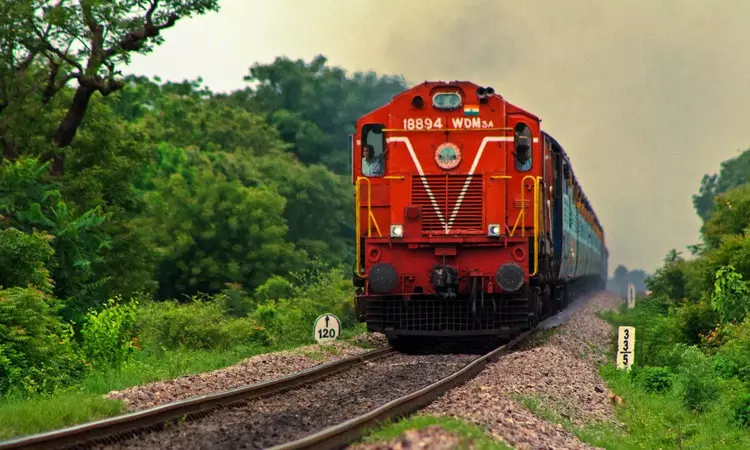 Tour Overview
The Tamil Nadu tour package by IRCTC will take you through some of the most vibrant Dravidian temples, white, sandy, picturesque beaches and splendid, untouched hill stations. The entire landscape of Tamil Nadu is very intriguing; from lush green hills to coconut trees lined plains this place presents you with a Pandora box of opportunities for fun and exploration.
Trip Highlights
Visit to the famous vivekananda rock memorial
Thirparappu waterfalls visit
Darshan at the kumari amman temple
Darshan at the Rameswaram temple
Full day madurai and Bangalore sightseeing
Tour Itinerary
- Tamil Nadu Tour Package by IRCTC
Day 1 :Arrival in Bangalore – Kanyakumari
Upon your arrival in Bangalore, our tour representative will guide you to your next train heading towards Kanyakumari. You will be reaching Kanyakumari the next day, post an overnight train journey.
Day 2 :Kanyakumari Sightseeing
Once you arrive in Kanyakumari you will be immediately checked into your hotel where you will relax for a while and freshen up before heading out for some local sightseeing of the southernmost point of India.
Your sightseeing tour will commence with a visit to the famous Vivekananda Rock memorial. Built-in 1970 and dedicated to the spiritual leader Swami Vivekananda, this is an extremely holy spot where Swami Vivekananda is said to have attained his enlightenment. According to local legends, this rock is significant since Goddess Kumari used to perform austerity here. The impressive structure includes a Dhyana Mandapam which is a meditation hall and attached to it is a memorial where visitors can go and meditate. Located amongst the bellowing sea waters, this structure is a prime tourist attraction.
Your next stop will take you a few kilometers away from Kanyakumari to the majestic Thirparappu falls. Here the water falls from an astonishing height of 300 feet for a period of seven months in a year. It is one of the safest falls in India and also contains a small shrine for Lord Shiva right at the entrance.
Next in the list will be Kumari Amman temple, which is dedicated to one of the manifestations of Goddess Devi. She is believed to have single-handedly conquered all the demons and secures the world its freedom. Situated right at the tip of the sub-continent on the confluence of three seas, this temple is a major tourist attraction point for its spirituality, beauty as well as location.
Finally, after a day filled with spirituality and adventure, you will be headed back to your allotted hotel, where you will spend your time relaxing, preparing for the next day and spending the night.
Day 3 :Kanyakumari – Rameswaram (309 Kms / 5 Hours 25 Mines)
Next morning post breakfast, you will be taken to Rameswaram by road. En route you will be stopping to visit the famous Tiruchendur temple which is dedicated to Lord Murugan and is ISO certified. Situated on the shores of Bay of Bengal, this ancient temple is supposed to be one of the 6 major abodes of Kaumaram religion. The majestic temple with towering and highly detailed gopurams attracts a number of tourists from far and wide.
After the visit to this holy shrine, your journey to Rameswaram will continue. Once you reach Rameswaram you will be checked into a hotel there, where you have the option of relaxing, exploring the nearby beaches and walking by the shores. You will then be spending the night here.
Day 4 :Rameswaram – Madurai – Bangalore
Your early morning time will be reserved for a holy visit to the sacred temple of Ramanathaswamy which is dedicated to Lord Shiva and is located on Rameswaram Island. Famed for having the longest corridor among every Hindu temple in India, this is an extremely important and holy pilgrimage site for Smarthas, Vaishnavites and Shaivites. Along with being home to one of the 12 jyotirlingas in India, it is also a crucial part of the Char Dham Yatra.
You will then be taken to another one of the holiest Hanuman shrines in India, which is the five faced Hanuman temple or also known as the panch Mukhi Hanuman temple. It is said that these five faces of Hanuman represent Lord Garuda, Lord Hanuman, Lord Narasimha, Lord Adivaraha and Lord Hayagriva. Here tourists and visitors can experience the deep spirituality as well as the watch a movie and gain knowledge about how Lord Hanuman was of great help to Rama and Sita.
Later on, after checking out of your hotel and gathering your luggage you will be made to proceed to Madurai.
Upon your arrival in Madurai, you will be taken for a temple sightseeing visit, which will start with a visit to Thiruparankundram Murugan Temple. Built-in impressive styles using rock-cut architecture this temple is believed to have been created by the Pandyas during the 6th century. The colorful structure boasts of highly detailed designs and immaculate patterns.
Next, you will be taken to the holy Meenakshi Amman temple, which is located by the banks of river Vaigai. This ancient temple was constructed even before the 6th century CE, and is said to have been continuously rebuilt and expanded over a period of time. It is one of the major pilgrimage destinations for people following Shaivism and attracts hundreds to thousands of visitors on a daily basis.
After a whole day of sightseeing among one of the major spiritual centers in India, you will be taken to the Madurai railway station from where you will be boarded the train to Bangalore. This train journey will be overnight.
Day 5 :Bangalore Departure
You will arrive at Bangalore station the next day, which will mean the conclusion of your journey. From here you will be free to go ahead to your onward journey.
Package Includes
Guided sightseeing tour
Pick up and drop off service
Meals as per itinerary
Accommodation as per itinerary
Driver allowance, parking charges, fuel price
Package Excludes
Any expense of personal nature
Extra charges in case of an emergency
Shopping, laundry, tipping, portage
Monument entrance fees, camera charges
Anything not in the inclusions section
Frequently Asked Questions
Q.Which are the must try foods in Tamil nadu?
A. Some of the must try foods in Tamil Nadu include: sambar, rasam, puliyodharai, pollachi nandu fry, mutton kola urundai, chicken chettinad etc
Q.Which language is spoken in Tamil nadu?
A. Tamil is the language spoken by a majority of the population in Tamil Nadu.
Q.How many airports are there in Tamil Nadu?
A. There are a total of 7 airports in Tamil Nadu, out of which 5 are international and 2 of them are domestic.
Q.When is the best time to plan a trip to Tamil nadu?
A. The best time to plan a holiday in Tamil Nadu is from October to february.
Q.Which is the most famous temple in Tamil Nadu?
A. The Meenakshi amman temple in Madurai is the most famous temple in Tamil Nadu.
Tour Description
| | |
| --- | --- |
| Duration | 5 Days / 4 Nights |
| Destinations | Bangalore → Kanyakumari → Rameswaram → MaduraiRead More |
| Tour Price | ₹ 14,900 /- |
Chat with our Trip Advisor