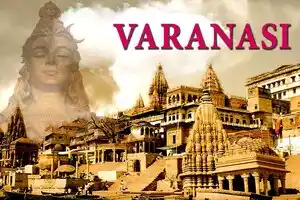 The ancient city of Varanasi also referred to as 'Benaras' and 'Kashi' is a magical city with its amazing maze of narrow labyrinth lanes and a quaint old world charm. Varanasi Yatra takes you on a tour of Varanasi city's culture and heritage. The city falls within the Indian state of Uttar Pradesh. Varanasi is one among the 'seven sacred cities' for the Hindus and is often labeled as India's 'cultural and spiritual capacity'. The city is known to have been set up around the 11th century and had been the epicenter of many Hindu spiritual rituals and activities plus musical practices. And here are some of the essential tips for the Varanasi Yatra.
Climate of Varanasi
Varanasi is positioned on the Tropic of Cancer and thus has very hot and humid summers, exceptionally humid and rainy monsoons and pleasant as well as chilly winters. The city experiences summer around the months April and May when temperatures may shoot up to as much as 45-degree centigrade. Monsoons arrive in the month of June and continue till mid-August. Winters are comparatively pleasant though after the fall of night, it might become a little chilly. The temperatures may drop down to as much as 7-degree centigrade.
Best Season to Do Varanasi Yatra
The ideal season for a travel to Varanasi is between the months October to the beginning of April. During that time the weather remains dry and pleasantly cool thereby allowing comfor4taqble travel. However, for all those who don't mind the scorching summer heat and sultry weather conditions during the summers, the travel season continues all year round.
How to Reach
Varanasi could be reached by the following three modes-
By Air: – Travelers could also fly to Varanasi from any part of the country. The Lal Bahadur Shastri International Airport is the airport at Varanasi and it is connected through regular flights to all major cities of the country.
By Rail: – Varanasi has a very well developed railway network. Regular trains connect the city to all other parts of the country. The city has the privilege of 8 important stations to which one could take a train. Varanasi Junction, Varanasi city station and Kashi station are the major ones.
By Road: – Travelers to Varanasi can avail buses to Varanasi from all other neighboring cities of Uttar Pradesh and also from the neighboring states. Both public and private buses run between Varanasi and the neighboring cities of UP.
Clothing
If you are traveling to the city during the summers, you need to pack with you light colored pure cotton, breathable clothes which checks perspiration to some extent. If you are traveling during the monsoon season, make sure to carry with you umbrella, rain coat and also gumboots. These will help you brave the torrential downpours. If you are traveling to the city during the winters, you need to carry light to heavy woolens depending upon your tolerance capacity of cold weather conditions. Make sure you carry woolen socks, gloves and caps because the wintry nights could prove to be quite chilly.
Sightseeing
Kashi Vishwanath temple, an abode of lord Shiva is the chief attraction of Varanasi. It is one among the 12 Shiva Jyotirlingas dotting our country. The other sightseeing destinations of Varanasi include Ramnagar fort, Dhamek Stupa, Assi Ghat, Dashashwamedh Ghat, Bharat Kala Bhavan.
Accommodation
There is no dearth of accommodation options in Varanasi. From mid-range hotels to budget hotels to luxury hotels, you'll have almost every type of hotel here to cater to your needs. Also, there are many tourist guesthouses. And plus cheap and highly affordable Dharamshalas where too you could put up.
Rules and Regulations
Varanasi is a spiritual city and people's spirituality here intricately associated with the sentiments, culture and tradition can be seen. Thus, you need to abide by certain rules and regulations while you are at Varanasi. Drinking, urinating or loud romantic displays are a strict no-no at the Ghats of Varanasi. In Varanasi may spot Bulls everywhere and you are not supposed to mess with any of them as Bull is considered here as a symbolic representation of Lord Shiva.
Other Facilities Available At Varanasi
Shopping at Varanasi
Varanasi has many things in store for a passionate shopaholic. In Varanasi, you can shop Banarasi silk sarees, copperware, brassware, clay toys, handicrafts, carpets, shawls, wall hangings, glass jewelries. Thatheri Bazar, Gyanvapi Mosque, Golghar, Vishwanath Gali, Dashwamedh Gali, Chowk are some of the Varanasi shopping hotspots.
Enjoying Varanasi Street Food
Street food of Varanasi is famous nationwide and sampling the street food is an experience in itself. Thus, don't forget to taste the delectable Kachoris, Jalebi, Litti-Chokha, Launglata, Aaloo Tikki, Gulab Jamun, Samosa, and Mirchi Pakoda. These awesome Varanasi street foods will surely make you come back for more.
Horse Cart Tour
If you wish to get a flavor of the bygone eras, don't forget to make a tour of the city in one of those quintessential horse driven carts. The sound of horse's hooves and bells taking you past the maze-like narrow chaotic lanes will definitely make you travel back in time.