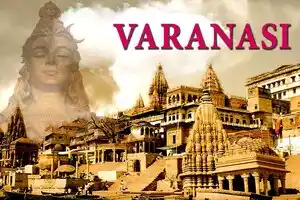 Famous as the land which was created by the lord himself, Varanasi is altogether a different site when it comes to the season of fairs and festivals. Being one of the hotspots of culture, traditions and mythological importance this one of the oldest living cities in India which is also the holiest gets covered entirely in a lively and enthusiastically zealous vibe which is a very contagious feeling. The entire town celebrates all the festivals and holy occasions and one and give brotherhood a new meaning. To witness some of the most dramatically surreal sights then visiting Varanasi during the festival season is something that you must do.
For ages this place has been the site where people from all over the subcontinent and beyond visit for pilgrimage and / or other holy purposes so every festival time a grand and joyous occasion is expected. The atmosphere is filled with local devotional music, the temples are readied, roads are cleared, Ghats are adorned and many more things take place whose energy is felt by not just the locals but the visitors as well.
Some of the major festivals here are Maha Shivaratri – the birthday of Lord Shiva and when the whole town is brought to a standstill to pay homage to the creator of this town. Other times when this place is a spectacular to behold is during the time of Diwali, Shravan Maas, Makar Sankranti, Ram Leela, Holi and many more. for the duration of the fair and festival the town comes to a standstill and gets completely consumed in preparations for the events that it has to undergo. With the air laced in the mesmerising fragrance of the incense and Hawan; the air reverbing with the mystical chants of devotional songs and hymns is what makes the people feel nothing but sheer joy and pure love.