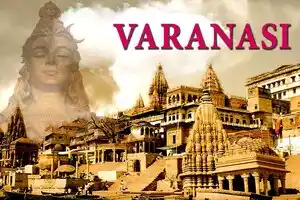 The holy city of Varanasi which has also been referred to as Banares and Kashi has seen a long and tumultuous history making it one of the oldest living cities in the world. The place is well known for its religious and historical relevance which is evident through the presence of numerous ancient temples and structures. According to Hindu mythology Varanasi was established by lord Shiva, one of the three principal deities along with Vishnu and Mahesh. Another Hindu mythology states that the Pandavas brothers had visited this holy site looking for Lord Shiva to atone for their sins of fratricide and Brahmahatya during the great war of Mahabharat.
It is an extremely holy site where Shiva is said to have dropped the head of lord brahma after a war which had disappeared into the ground in Varanasi making it pious. This remarkable history is what sets this place apart from the rest of the world and to witness the greatness of this place people from across the globe make their way here. Several artefacts discovered during an excavation expedition here has also proved that this place is very old.
Visiting here will open a whole new world of spirituality and uniqueness. From visiting one temple to the next and exploring the historical sites and Ghats here everything here exudes a deep sense of age-old history through its architecture and designs. The accounts of ancient and medieval era travellers have also mentioned this holy city which makes it even more historically relevant. What makes this city great is the charming aura and a mystical ambience which seeps through its narrow alleyways and Ghats. Illustration, paintings and lithographs created by artists of Varanasi has also helped in restoring its ancient aura even till the present day.