In the south of Cambodia, there are lovely long stretches of coastline, with a selection of beautiful beaches for visitors to enjoy. More and more visitors are beginning to venture to the relatively untamed and raw beauty of the beaches in Cambodia.
There are also several islands, which are fairly quiet and secluded. There are white sands and clear waters. Some lively resorts have grown in some areas, making them ideal for party lovers.
These are some of the most popular beaches in Cambodia:
Sihanoukville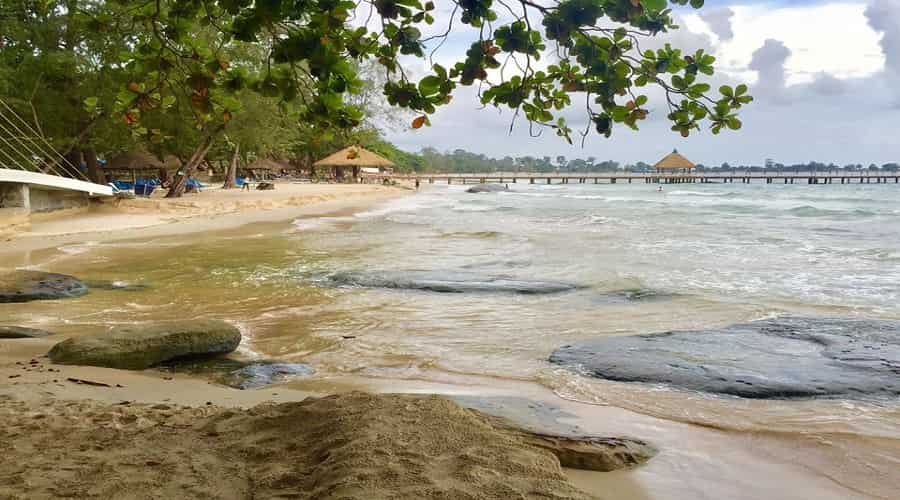 Sihanoukville is one of the most visited beaches in Cambodia. There are actually several different beaches in the area, each offering something a little different for guests. Serendipity Beach is one of the liveliest areas, offering all night partying and drinking on the beach. During the day, the beach is inviting and there are various water sports. There are many restaurants, bars, shops, and accommodation options. Otres Beach is the quieter and more peaceful neighbour, offering a great place to chill out and relax.
Occheuteal Beach is somewhere in between, with a selection of beach bars that offer a relaxed vibe. Other beaches in Sihanoukville include Victory Beach, Independence Beach, Sokka Beach, Koh Pos Beach, and Lamherkay Beach. Sihanoukville can be accessed by road from Phnom Penh and other nearby parts of the country. Boat services operate to and from Vietnam's Phu Quoc Island. There are Cambodian islands also off the shores that people can explore.
Kep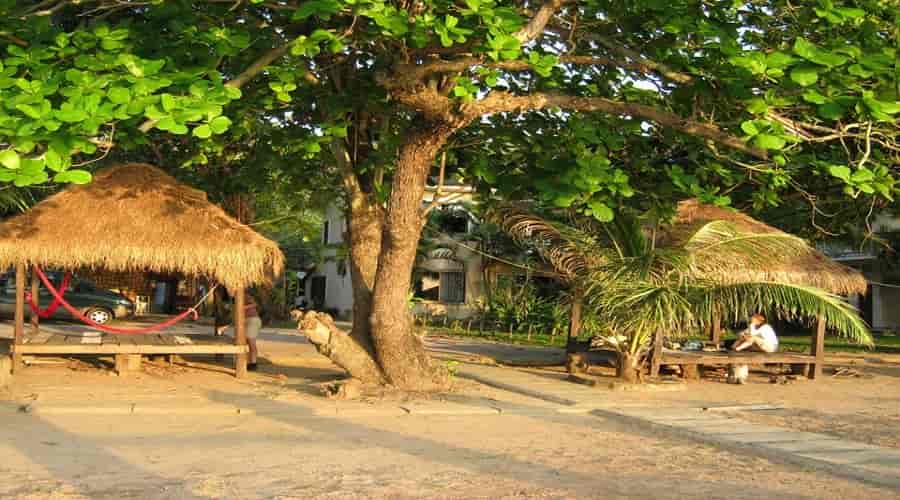 Kep is cute little seaside town. It was formerly a retreat for the French elite. There is a great crab market, and visitors can enjoy a delicious selection of fresh locally caught seafood. The atmosphere is very low key. It offers a great spot to simply stop and rest for a few days. The beach itself is very narrow, with the sea reaching the wall at certain times of the day. There are a handful of places to eat and sleep.
Koh Rong Samloen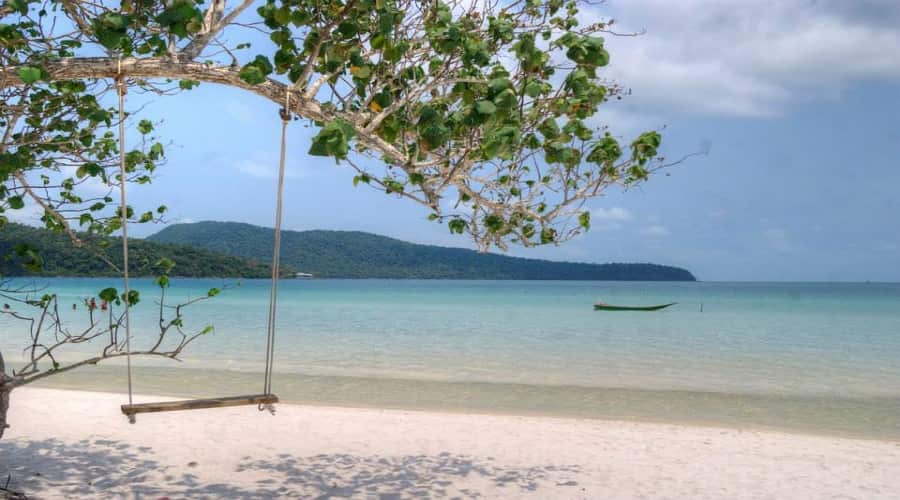 This nice island is about two hours from the mainland by boat. Quite a few people make the journey out to this lovely island, which offers great opportunities for diving and snorkelling. There are pretty coral reefs, brightly coloured fish, interesting sea creatures, and a wide variety of different marine life.
Koh Tang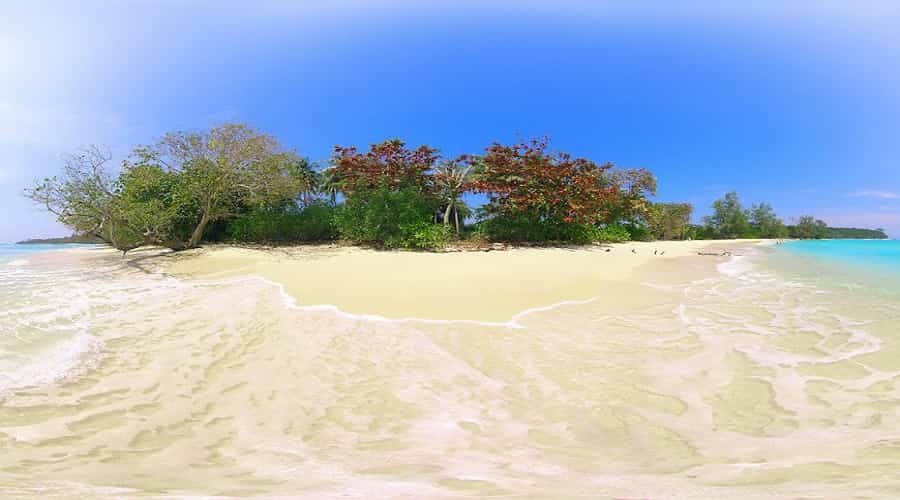 The pretty Koh Tang sees fewer visitors than Koh Rong Samloen, due to it lying further away from the mainland. As such, it offers a peaceful spot to enjoy some unspoilt beaches. It is a good diving spot.
Koh Krong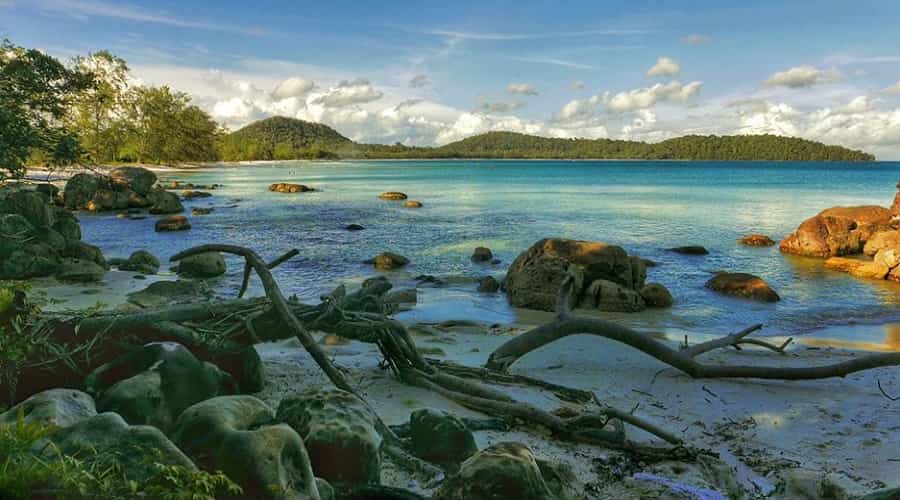 The island of Koh Krong is Cambodia's biggest island. It sits in the stunning Koh Krong Conservation Corridor, where one can see some of Cambodia's best natural spots. The island is a real tropical and exotic island idyll, so far relatively untouched by developers. Palm trees line the white beaches, swaying seductively in the breeze, and clear waters lap the shores. There is a nice lagoon on the island that is well worth checking out.
Other Cambodian islands that are worthy of an overnight stay or a day trip include Rabbit Island, Snake Island, Bamboo Island, and Koh Russei.