Disneyland is a great place for a vacation, especially if you have children. Even if you do not have children, adults can have a lot of fun at Disneyland California. Any vacation can sometimes get a little expensive. Not only do you have to buy tickets just to get into Disneyland, but there are so many fun things to do once you get inside, not to mention you will need to eat and stay hydrated while having fun. Some people choose to stay in a hotel on Disneyland property, but that can make your vacation even more expensive! Most people look for hotels by Disneyland to help save a little bit of money so you can have more fun while you are awake than while you are sleeping!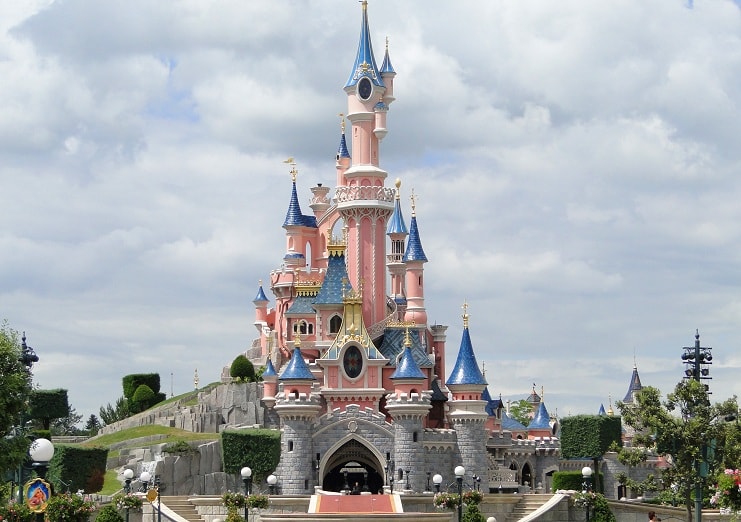 There are many cheap hotels by Disneyland. Most hotels that are within walking distance of Disneyland will probably not be much less than $70 or $80 per night. A few of the nicer hotels that are still fairly cheap can cost around $130 to $150 per night. Many of them will offer a free breakfast, as you will need your energy when you actually arrive at Disneyland.
A popular hotel, Days Inn, is only about a half of a block away from Disneyland. They offer free breakfast, a newspaper, free wireless internet connection, complementary parking, and they also have a heated outdoor swimming pool if you want to come back and relax in the evening. You can also see the Disneyland fireworks from their property. There are several great restaurants nearby as well, including the House of Blues, the Rain Forest Café and a Subway.
The Desert Palms Hotel is a beautiful hotel located right next door to the Disneyland Resort. This hotel is a popular hotel for families because it is so close to Disneyland, it is a completely non-smoking hotel, they have fairly large sized rooms, and they have great rates. You can also buy your tickets to Disneyland at the front desk instead of waiting in line when you get to the park. Not only do they offer a free breakfast in the morning, they also have a gift shop on site and a fitness centre. The rooms come with a coffeemaker, iron and ironing board, alarm clocks so you know when it is time to leave for Disneyland, and safes for your valuables. They also have two restaurants on the property so you do not have to go far when you get hungry.
Another favorite hotel is the Candy Cane Inn. This hotel is only a few minutes away from Disneyland. They have three different types of rooms, but even their standard rooms have two queen size beds, a small refrigerator, a coffeemaker, iron and ironing board, cable TV and an in-room safe. You may also inquire about buying discounted park tickets at their front desk so you will not have to wait in line at the park itself. There are many delicious restaurants within walking distance of this hotel, including P.F. Changes, the California Pizza Kitchen, the Fire and Ice Grill and Bar and the Bubba Gump Shrimp Co.
The Howard Johnson is also a great choice for bigger families, because not only do they have regular adult rooms, they have rooms and suites made especially for children as well! This hotel is less than 10 minutes from the Disneyland Resort, and is a completely non-smoking hotel. They offer free parking, guest laundry facilities and a small convenience store on property. hey also have a heated pool and Jacuzzi and a miniature water park for the kids called Castaway Cove. The rooms have a coffeemaker, a small refrigerator, free wireless internet, cable TV and safes for your valuables and money. There is also a great café right next door to the hotel for when you get hungry.
Another hotel you may want to consider is the Anaheim Plaza Hotel. This particular hotel is directly across the street from Disneyland. This is a good choice for larger families as well, because they offer suites with two rooms along with their standard rooms. Even their cheapest rooms offer cable TV, alarm clocks, iron and ironing board and hairdryers. You may also request a small refrigerator if you need one, or even a crib for infants. They have an onsite car rental shop, a gift shop and a game room for the kids. They have guest laundry facilities, but if you prefer to have your clothes dry-cleaned, they offer that service as well. Since they are right across the street, there are many restaurants within walking distance, but if you prefer to stay on property to eat, they have a couple of different restaurants within their hotel too.
Disneyland is a lot of fun, and it does not have to break your budget. There are many hotels by Disneyland that are cheap but will definitely not hinder you from having a great vacation. Whichever hotel you decide on, you will have a wonderful time, both while you are out enjoying the theme park and while you are relaxing back at the hotel.