Every Indian knows Ayodhya as the legendary spiritual centre where the mythological character and the 8th incarnation of lord Vishnu, Ram was born. This place is so much more than that. Dotted with historical sites, numerous temples and teeming ghats this iconic holy town is situated in the district of Faizabad, Uttar Pradesh.
Deemed for being 1 of the 7 sacred cities in India as per the Hindu faith, this pious land welcomes devotees from all corners of the world to be a part of the deeply spiritual ambience. From the peaceful sound of the bell ringing to the soul soothing chanting of the rhymes encapsulating the air this place has always been a significant place for sages, seers, priests and philosophers ever since ages.
The entire place is filled with the rich heritage and culture of India which makes it one of a kind. From holy Kunds to the magnificent places of worship it holds a number of jewels for tourists and devotees. Even if you have a minor bit of spiritual bent in you then this place will not be a disappointment. The perfect place to sit back, relax, visit temples and let the spiritual aura do the rest for you. Ayodhya is now and always have been one of the most sacred spiritual centres of India and has helped in showing the real colors of India.
Here are the 20 of the must visit places in Ayodhya:
Temples
Kanak Bhawan Temple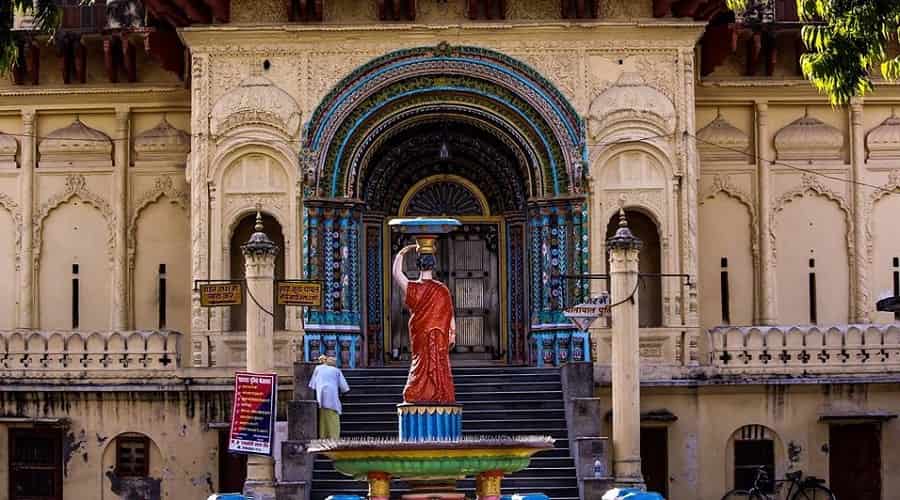 This is one of the most famous places for sightseeing in Ayodhya and without a visit your Ayodhya trip remains incomplete. It is not only a temple but its majestic opulence reminds the devotees of the palaces in Rajasthan or Bundelkhand region. Dating back to Treta Yuga it is dedicated to lord ram and his divine consort goddess Sita. As per sources this palace was a gift from Ram's step mother Kaikeyi to the new bride Sita which was later on expanded and made even more grand by the late 19th century under the strict supervision of the royal houses of Orchcha and Tikamgarh.
Visit Timings – 9 am to 12 noon / 4 pm to 9:30 pm
Ticket Fee – free entry / prasad is also free (don't be fooled by fraudsters)
Landmark – Near Hanuman Garhi
Chhoti Devkali Temple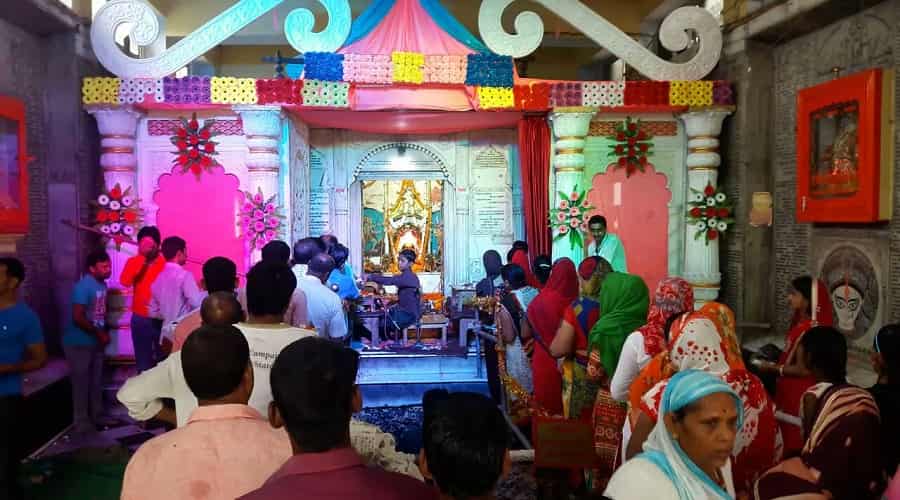 Being situated in one of the holiest towns of India, the legend of this temple is also very pious. Located close to the ghat and surrounded by a mystical aura or spirituality this temple is said to have been constructed by raja Dashrath himself. The story takes you back to the time when Sita had just wedded Ram and she had entered Ayodhya with a small idol of goddess Girija Devi. The king got the temple constructed so that sita has a place to keep the idol of the goddess and perform puja rituals there every day. ever since then the goddess became a local deity.
Visit Timings – 6 am to 9 pm
Ticket Fees – Free entry
Landmark – Near Naya Ghat
Nageshwarnath Temple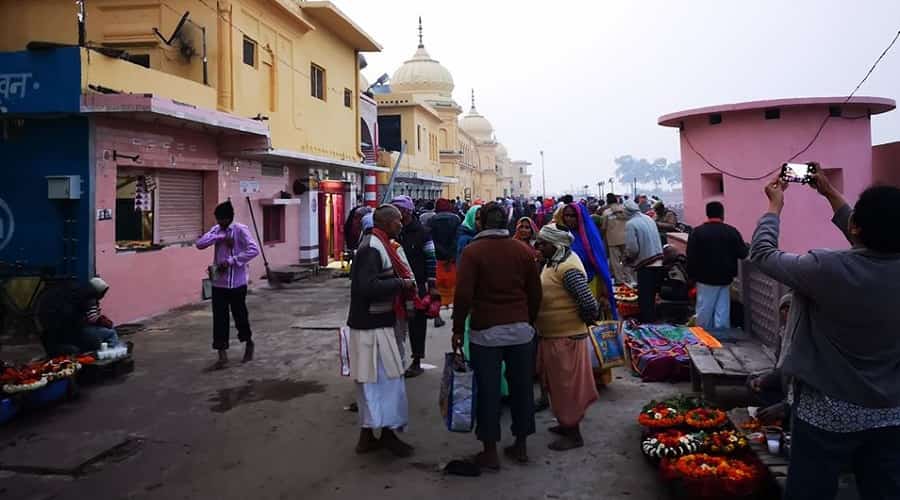 Every temple in Ayodhya has a story linking to some member of the Ikshavaku clan or the other and this temple is not far behind. Considered to be one of the most important places of worship here, it was established by the son of lord Ram, Kush. The legend of this place mentions that while bathing in the Saryu River he had lost his armlet which was later on found by Nag Kanya who fell in love with him. She was a devotee of Lord Shiva and Kush created this temple for her. It has now gained the popularity for being one of the must visit temples of Ayodhya.
Visit Timings – 5 am to 8 pm
Ticket Fees – Free entry
Landmark – Located at Ram Ki Paidi
Hanuman Garhi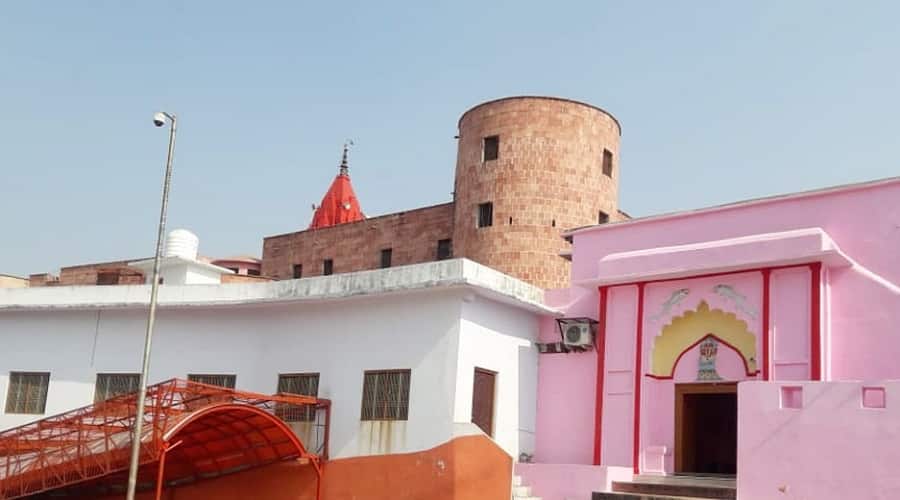 This colourful temple has to be one of the most famous face of this holy city. Although it is entirely a land of temples but this particular place of worship stands out. Visiting this temple is an experience in itself since you will be crossing a variety of colourful shops and narrow lanes and climb 70 steps. This is the place where lord hanuman used to stay while protecting Ayodhya. The presiding idol of the lord is in the form of an infant where he is seated on the lap of Mata Anjani.
Visit Timings – 5 am to 10 pm
Ticket Fees – Free entry
Landmark – Near Dashrath Mahal
Ram Janmabhoomi Temple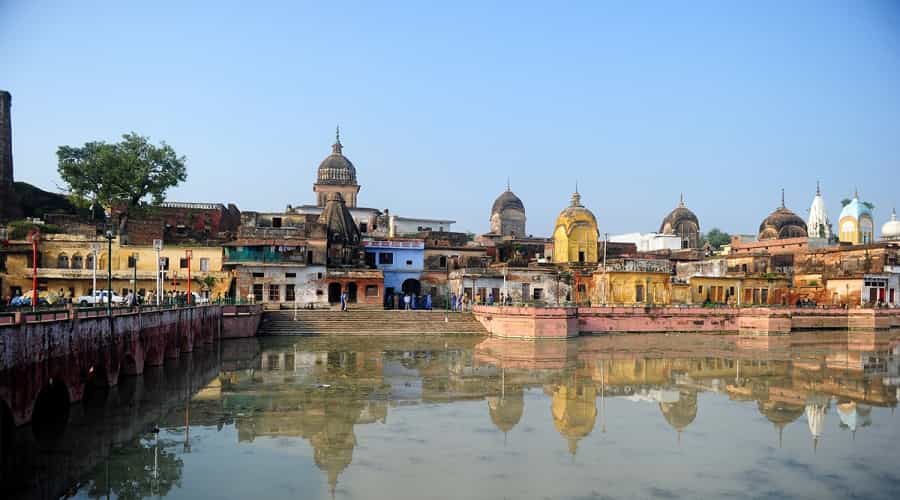 As the name suggests, this is the place of birth of one of the greatest legendary Hindu king and the 7th incarnation of Vishnu, Lord Ram. It is needless to say that Ram is one of the most highly revered gods in India who is also worshipped throughout the subcontinent in various forms. After years of contesting various court cases regarding the authenticity and the rightful owner of the temple, this temple will soon be built. Visitors and devotees from all over the world are now waiting with eager spirits to visit this temple as soon as it gets built.
Visit Timings – TBA
Ticket Fees – TBA
Landmark – Sai Nagar
Ghats
Guptar Ghat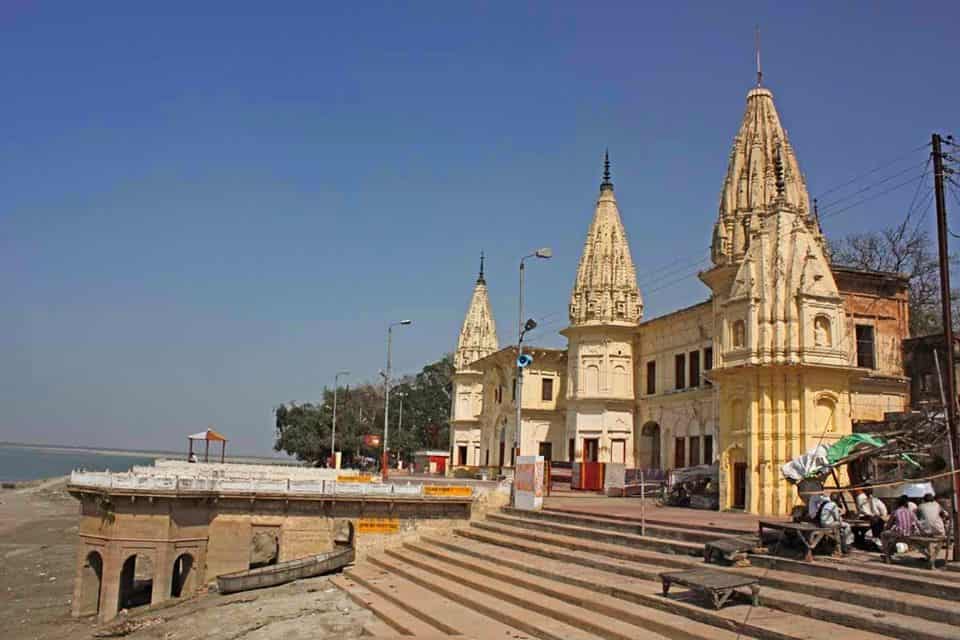 This ghat is undoubtedly one of the most sacred and pious of all ghats in Ayodhya. Placed right on the banks of the holy river of Saryu this iconic Ghat is where it is said that lord ram had performed Jal Samadhi or immersing oneself completely in water with no intent of coming out. It is here that he left his earthly abode and made his way back to Vaikunth, his original home. People coming here make it a point to take a holy dip in the water here to free themselves from all worries and sins. Keeping in mind that it was built during the 9th century this ghat remains in top notch condition.
Visit Timings – Open 24 / 7
Ticket Fees – Free entry
Landmark – Near Company Garden Park
Jhunki Ghat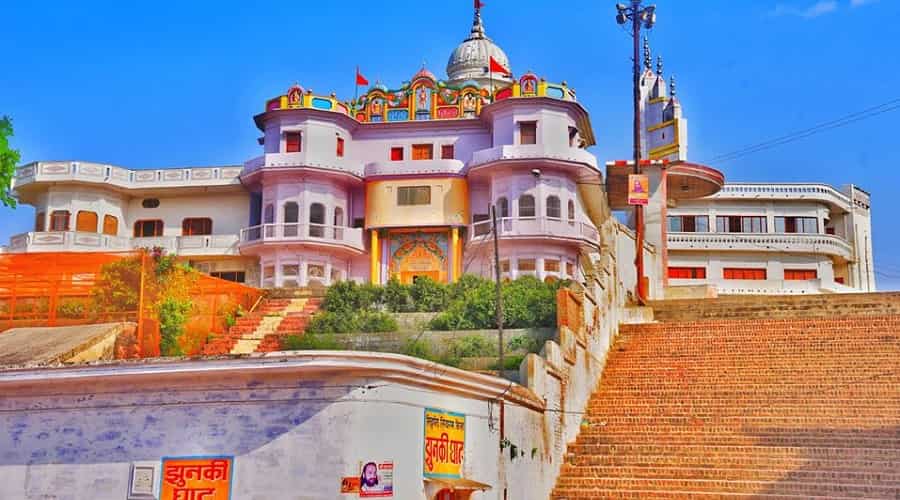 Giving some tiff competition to the ghats of Varanasi, the ghats here have a charm of their own. One of the most significant ghats of Ayodhya is Jhunki which is much cleaner, well maintained and grander as compared to its contemporaries. One can sit here in peace for hours and just watch the days go by in solitude. The view of the river is also very enchanting from here and not overly crowded. So it's an ideal spot to be at if you are looking to getaway from the chaos of tourist places.
Visit Timings – Open 24 / 7
Entrance Fees – Free entry
Landmark – Near Shri Ramsod Kunj
Naya Ghat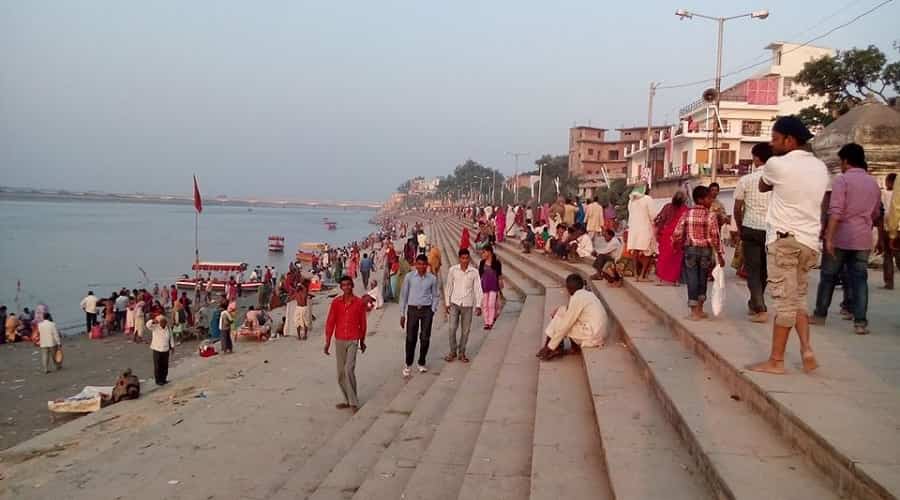 This is the best way of experiencing the river of Saryu at its best and pristine form. It is a good place to go take a holy dip and get immersed with a very pure and soulful experience. The ghat is the perfect spot to observe the cultural aspect surrounding you and relax your time away. One can even hire a boat and take a soul stirring boat ride on top of the river and watch the sun go down. In the list for Ghats in Ayodhya Naya Ghat occupies a very important place of worship and a holy spot.
Visit Timings – open 24 / 7
Entry Fees – Free entry
Landmark – Near Saryu Ghat
Ram ki Paidi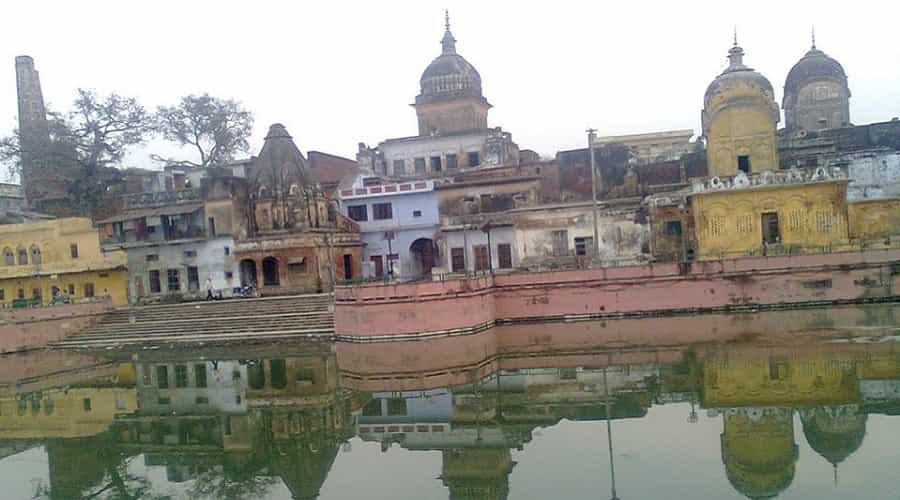 Lining the river Saryu on one side is a series of impeccably designed and well maintained ghats which springs to life during the auspicious days. Devotees come here to offer their prayer, perform rituals and take a holy dip in the water here. by sun down the entire place gets lit up with the help of floodlights. The serene and tranquil aura here can be only experienced during your visit here. these series of ghats truly magnify the opulent landscape of this place. You will feel like you have been propelled back in time since the first foot you set here.
Visit Timings – open 24 / 7
Entry Fees – free entry
Landmark – Near Shri Kale Ram Temple
Saryu Ghat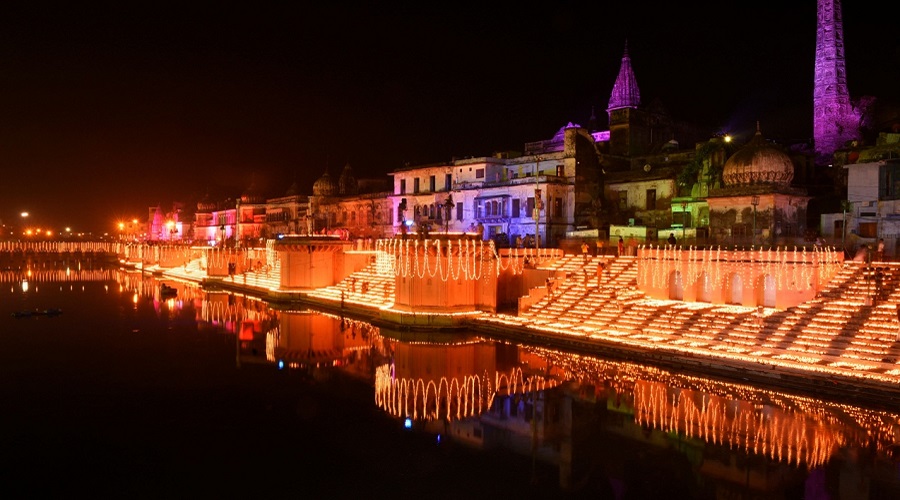 People and devotees visiting Ayodhya make it a point to take a holy dip in the river of Saryu on the holy Saryu Ghat. This is a very clean ghat and offers eternal peace to any body visiting. One can be a part of the holy aarti, go on soulful boat rides and watch the amazing beauty of this cultural centre unfold in front of your eyes. Be a part of the spectacular representation of Hindu culture in its full glory at this ghat. This truly is a one of a kind ghat and a must visit.
Visit Timings – open 24 / 7
Entrance Fees – Free entry
Landmark – Near Shiv Temple
Palaces
Moti Mahal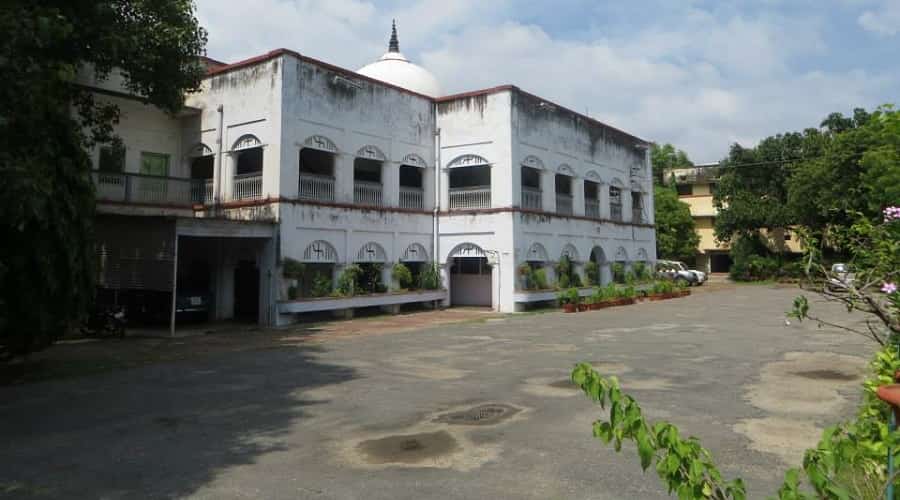 Ayodhya is a place of not only religion and spirituality but at one point the opulent palaces and mahals were one of the most accurate epitomes of culture. Also referred to as the pearl palace or Bahu Begam Mahal, this place served as the primary residence of Shuja-ud-Daulah's wife whose name was Bahu Begam. She had gotten married to the nawab in the year 1743 and this structure serves as an ode to his wife. And one of the finest examples of Mughal architecture in its peak. It makes for a very good day out with the family since it is situated at a distance of just a few kms from the main city of Ayodhya.
Visit Timings – 12 noon to 9 pm
Entry Fees – Free entry
Landmark – Near Kaali Mandir
Tulsi Smarak Bhawan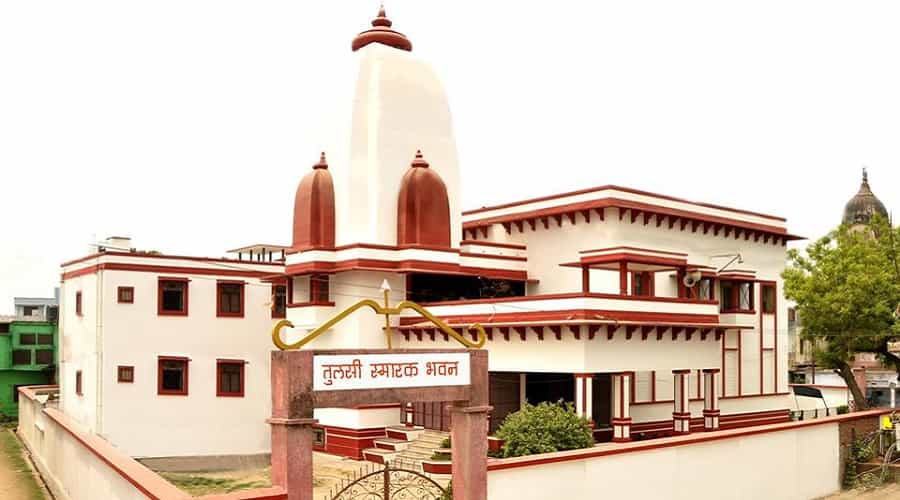 Dedicated to the writer of Ramcharitmanas, Goswami Tulsidasji this place is a colourful and a very brightly vibrant place to honor the great works done and contributions made by him. It is a very peacefully engaging place where there are everyday prayer meetings, religious discourses and concerts of devotional nature take place making it a very soulful experience. Situated within the temple complex is a Shodh Sansthan of Ayodhya a Ramleela also takes place here for 3 hours from 6 pm to 9 pm which is one of the major attractions here. you can take a look into the life and times of this well-known Hindu writer.
Visit Timings – 10 am to 9 pm
Entry Fees – free entry
Landmark – Near shri Manas Janm Bhumi Tuli Chaura
Dashrath Bhawan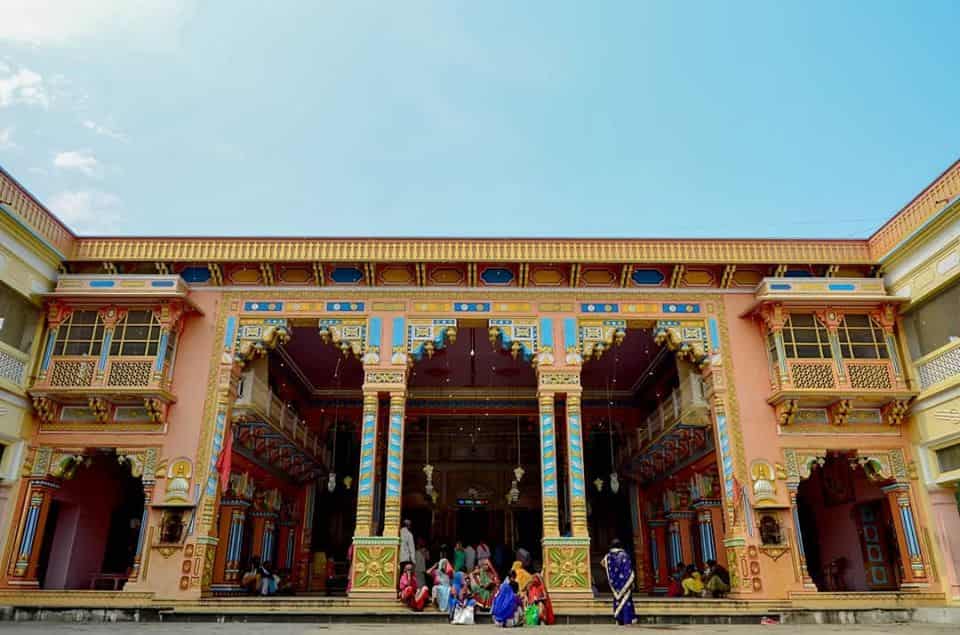 As the name suggests this palace is dedicated completely to raja Dashrath or the father of lord ram. The grand and opulent palace is said to have been constructed right on top of the residential place of the raja himself making it incredibly sacred and a pious site of worship. The mahal is approached via an intricately creatively gate which displays a small glimpse into the rich heritage of the dynasty of Awadh. The mahal in itself is extremely spacious and very well maintained and brightly colored as well which makes it truly a wonderful experience. A visit here displays what it actually was like in the bygone era.
Visit Timings – 10 am to 9 pm
Entry Fees – Free entry
Landmark – Near Manokamna Siddhi Hanuman Mandir
Janki Mahal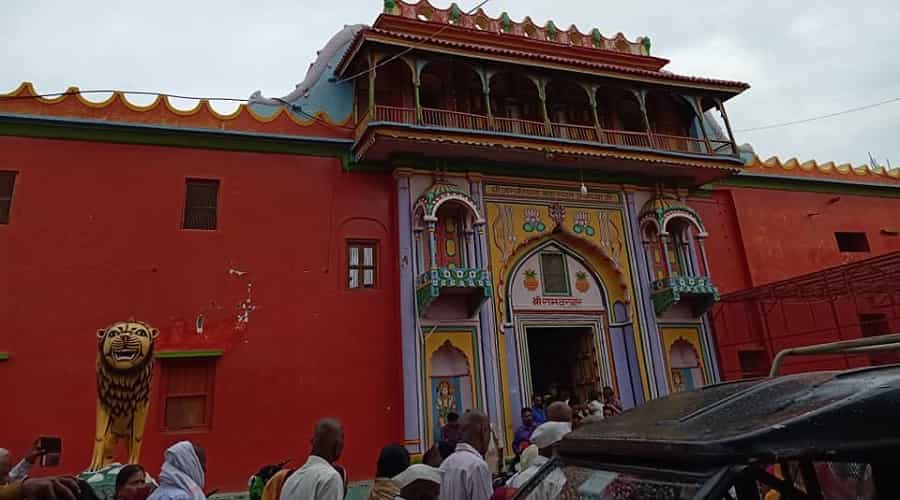 This palace is another one of the grandest and opulent addition in this holy city. Not only the place but also the entire landscape is very stunning and beautiful. The ambience here is extremely tranquil and serene and offers a peaceful environ for peace seekers and historical buffs. The place also serves as a hotel where people come to stay in its Dharamshala which also offer delicious food and hygienic and well-maintained conditions. You can even choose to stay here for the full religious experience in Ayodhya. The overall atmosphere is also extremely peaceful and dharmic.
Visit Timings – NA
Entry Fees – Free entry
Landmark – Near Ramghat Halt
Ayodhya is a place where great history resides and a visit here guarantees a deep spiritual cleansing from deep within. People seeking a peaceful environment to spend their holiday in spiritual bliss should make their way to Ayodhya.