The Goodies to go shopping for in Beijing
Beijing is visited by many travelers throughout the year for the plenty of attractions it is home to. There are a number of attractive and spectacular places to go to and many other options for the tourists to spend time at. One option among them is the shopping you can experience there. The amazing shopping malls, eye-catching markets and many more surely deserve a visit. In my today's lens, I will tell you about what are some quality items you should definitely get your hands on.
Top 3 Shopping Options for Tourists in Beijing
As the capital of a contemporary, seemingly inexorable economic giant, Beijing irrefutably grips discernible importance in the minds of people around the globe today. Even though the raging hype of China and its majestic capital's financial prosperity might seem a rather recent phenomenon to the modern generation, Beijing has had a proud legacy of majesty and opulence even thousands of years back in time when it led its dynasty with unmatched financial affluence and cultural incorporations. Today, not only is Beijing admired for its financial wealth but also for its laudable headways in the field of tourism and an unparalleled shopping extravaganza, which are a few of the reasons why masses of tourists book cheap flights to Beijing each year. Whether you're a tourist, planning to book cheap tickets to Beijing or booking business class flights to Beijing, there are some signature objects that are totally worthy of being shopped for on a trip to this marvelous city. Here are the top 3 items.
Delicacies of Silk: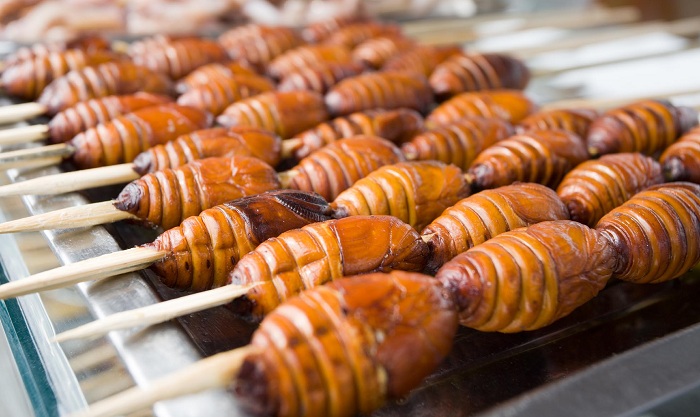 Nowhere in the world would you find better qualities of Silk than what China has to offer, for this country of ancient dynasties has long held secrets to epic methods of preparation, and Beijing inevitably holds key to some of the finest stocks. For centuries, China has held a dominant position in the international silk market. Once in Beijing, you're likely to witness series of the finest quality silk converted into exceptionally appealing clothing and other accessories. What's strikingly special about the Silk offered in Beijing is its traditional designs and vibrant Colours symbolizing China's traditional history. There are shops full of offering silk creations in Beijing all throughout the city; however, some remain utterly indispensable. Talking about Beijing's Silk, one place that instantly hits one's mind is the Shanghai Xu. Here you'd be offered the most contemporary cuts and designs in all sorts of Colours from the lush to the more mellow ones. Another auspicious place for buying exclusive qualities of silk is the famous Silk Street, locally known as the Xiu Shui Market.
In Beijing, if there is one thing you can be certain of having the purest of all qualities, it's undoubtedly the Silk produced here. Though this merchandise might not have much room for huge bargains, it's surely a good value for your money. Apart from silk items, China has a notorious repute for selling dead-drop cheap clothing. From inexpensive local brands to the big international names, Beijing malls serve you with all varieties you could ever wish for.
Chinese Freshwater Pearls: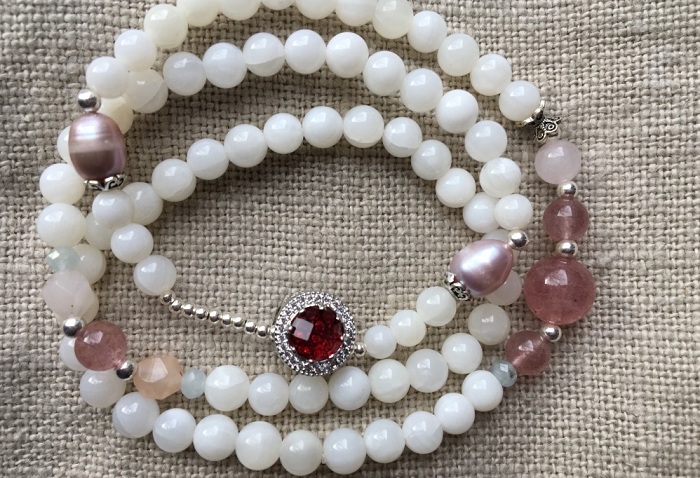 China, Beijing in particular, knows the art of revering beauty and exquisiteness and hence, the city's venerable collection of jaw-dropping gorgeous freshwater pearls. Factually, china accounts for 90% of the world's total freshwater pearl supplies which she produces in its Southern region. The city produces and houses both, natural and cultured varieties of Pearls that are then exported to major areas in the world. Hepu or South Seas pearl is considered a lot classy than other cultured pearls and is way more costly.
These pearls are then efficiently utilized to carve irresistibly alluring marvels such as jewelry. Hair accessories and are also applaud ably used in expensive gowns.
Cloisonne: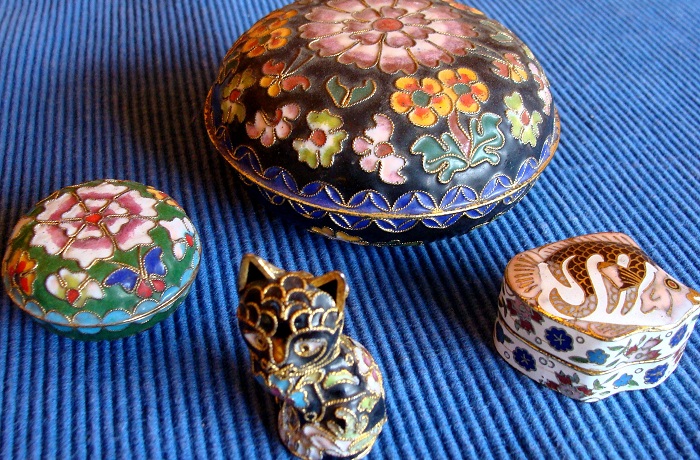 One of the finest Chinese traditional creations, Cloisonne is a delicately created enamelware. It features thin subtle metal strips dividing various Colours to form different designs in different shapes. The metal used in these designs is usually copper which is polished to perfection to convert it into a golden hue at the end. The Cloisonne is then used in various articles including lustrous jewelry, decorative items, boxers, vases and many more.
Other items that can very well make up for a cherished buy from Beijing include Jade Carvings, Antiques, traditional Chinese handicraft and the famous Chinese Kites.